Attack of the flying termites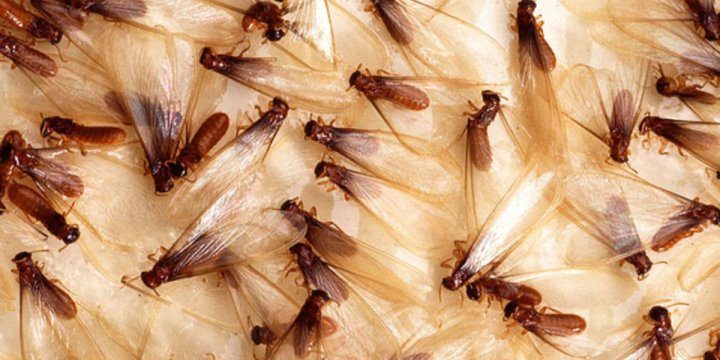 Malaysia
May 4, 2021 8:12am CST
I don't know whether this bug(?) exist in most part of the world, or just Asia. Maybe only South East Asia. Their name suggested that they're part of the termite family, which might be true. They would appear the air becomes colder or after the rain. The flying termites decided to pay me a visit today. They were here days ago as well. I think their colony is around here somewhere. They would come, discard their wings and go somewhere. Don't know where to be honest. Maybe to make a new colony. It's a pain to sweep their wings afterwards. Most of the time, they would be attracted to the light. So it's best to switch off all light, living you in darkness. Let them go to my neighbour's house instead

Luckily I have my fairy lights. They would go away if there's not enough light around. https://www.rentokil.com.my/blog/what-do-you-need-to-know-about-flying-termites/
8 responses

• Olney, Illinois
4 May
Termites are found everywhere. The colony 'swarms' when it gets too big and members fly off to start new colonies. If you saw a bunch of termites, you should really have the building inspected.
https://www.orkin.com/termites/life-cycle/swarm

• Olney, Illinois
4 May
@prinzcy
I had subterranean termites swarm here a few years ago, in the blink of an eye I suddenly had winged termites covering my front porch. The problem there is that while the colony is underground, they still come out to feed on wood. Luckily they hadn't done any visible damage but I had Orkin come over and treat my house with a 5 year guarantee against termite damage. And don't forget...if you are sweeping up wings, that means the colony they are preparing is within their walking distance...

• United States
4 May
I don't know anything about termites, but JJ's answer is probably your best bet in this case.

• United States
4 May
@prinzcy
I don't own my home anymore so don't need to worry.





• United States
4 May
Oh no this is a plague


•
4 May
I know about these termites if you want to get rid of them just light a candle and switch off all the lights