Can Some one Explain What is crypto currency?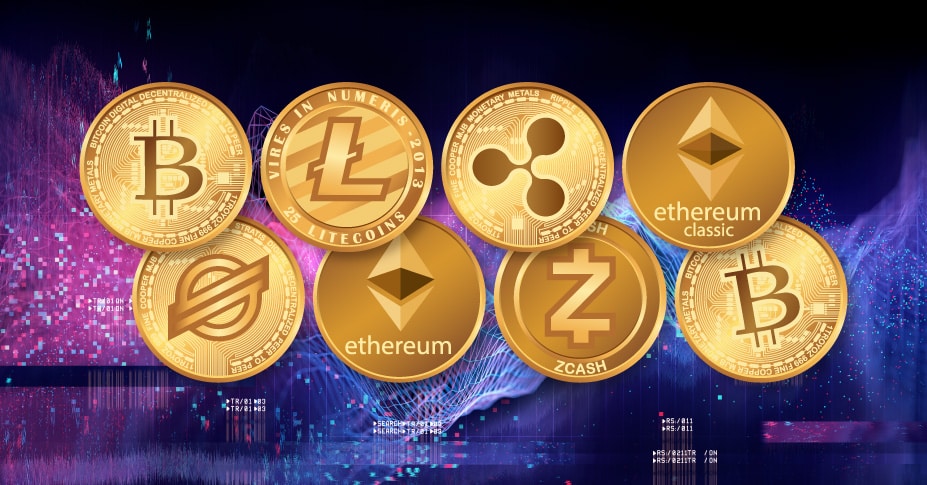 India
May 14, 2021 2:28am CST
Now a days Crypto Currency is gaining lot of popularity in the market!

For me though I have done a lot of research, I fail to understand how can I invest in this currency without a risk?

Please any one into this game of investing in the Crypto currency explain me the ins and out?

Each point discussed here will be benefited to the members here to understand about it!

10 responses

• Philippines
14 May 21
Sorry that I cannot be of help since I am not also familiar with that

• Philippines
14 May 21

• India
14 May 21
@cherigucchi
, It is always the big question who after all guarantees the crypto currency? And if so why should it be done!



• Germany
14 May 21
Sorry. I don`t know about Crypto Currency. I hope some of mylotters can help you


• India
14 May 21
@m_audrey6788
, I want to go about this currency point wise so that many members can participate and come up with their ideas about this currency!

• Germany
14 May 21
@AKRao24
Oh ok. I hope you can get answers from here



• Legaspi, Philippines
27 May 21
Hi! I'm sorry my friend but I have been out of circulation for quite sometime because of some offline job-related tasks. Anyway, like what our friends have said, there is no such thing as risk-free investment, that is why we always need to stick with the golden rule in investing, "invest only what you can afford to lose". Personally, I would only spend time to collect those free cryptocurrencies and those are what I am using for some sort of investment. I am a conservative type of investor so I make sure that I only deal with things that I understand. There are two kinds of investment which I currently engaged with. First, interest. Some sites give interest for the balance that we have, so I would keep my earnings so as to get income from interest. Second, trading. The idea here is to buy low and sell high. But it's a complicated thing and we need to constantly monitor the price of a crypto. We can lose everything that we have with one wrong move. This is the reason why many people are hesitant to try this. But we can learn slowly. Thank you for opening this discussion but I want to say that I am also on a learning stage. We are just lucky in our place that we have a site that we supports 4 cryptocurrencies so I can transact using that app/site for my transactions.

• India
28 May 21
It is just because you have four sites supporting the crypto currency tye people are after trading the crypto currency without knowing about them in details. They simply follow the rates given by the sites and they simply unvrst the money in the form of crypto currency without realizing that they are investing into something not having its own entity. They are investing into crypto currency as if they are the shares in the share market! But the fact is they are equivalent to investing into the shares of the company in the share market which are not in existence at all!

• India
3 Jun 21
@ARIES1973
, every one says crypto is a complicated subject but don't try to explain! i am ready to learn the subject by piece by piece! In stock market we are atleast having some value for our investment even if we are not doinf good in the market! In Crypto market we are gone for ever if we are facing any setback in the market! This is more like a gambling than investing! No?

• Legaspi, Philippines
31 May 21
@AKRao24
I think dealing with crypto is much different from investing in shares or stock market. In stocks, you will get a share when the company gain and you can sell your share. When you buy a share, you became a co-partner of a company. cryptocurrency does not work this way. When you buy a crypto, say BTC, you are not a co-owner of a company. You won't earn annual revenue like those who are investing in stocks. When you buy a crypto, say with the prevailing price of 1 million, then tomorrow the price increase to 2 million, you can sell the crypto and earn from that. Yes crypto is a very complicated subject but we can learn slowly.


• Nairobi, Kenya
16 May 21
I tried investing in bitcoin in 2017 but stopped because my investment was losing value. I don't know about crypto. All I know is you buy them, hold them then sell them when the value is high. I hear they use much energy. They are banned in some countries


• India
16 May 21
@mildredtabitha
, No way ! no country will cancel its own currency and will allow some outsider to enter the country's economy! That is very natural thing!

• Nairobi, Kenya
17 May 21
@AKRao24
they won't cancel willingly. Circumstances will make the cash and coins to have no value anymore

• Nairobi, Kenya
16 May 21
@AKRao24
I wouldn't encourage anyone to invest either. But I hear rumors that soon cash and coins will be worthless and crypto currency will be what everyone will use since it will only be digital money left


• Bangalore, India
14 May 21
That's the same question I am curious about. Have been hearing a lot about these currencies making big and going a lot in circulation. On many sites like FC and BMF, I keep reading posts around the same. But I understand little about it. I know that they are more than in thousands by different names and each one has its own value. They are not backed by any government and investment there involves risk too. But these all are the vague ideas and bits and pieces that I have picked up. I too would like to understand it more.

• India
14 May 21
@arunima25
, The very fact that it is not guaranteed by any authority, only after getting the authority it can be decided if that is real money or the virtual money! Like in India we can transfer Rupee from Bank to Bank or we can purchase the goods without actually making physical payment. Since we are not paying the physical money we can all it as the virtual money guaranteed by Government of India! Here the currency is guaranteed and the person transacting is secured! There is nothing like this is the Crypto currency!

• Bangalore, India
14 May 21
@AKRao24
I have read all the comments below to find the answers to my doubts. As JJ said that many are not comfortable with imaginary money. And that's my big question- Why take a risk with something virtual? Especially when we know of investments involving risk as well as benefits with our real money like stocks, funds etc. It seems many mylotters here are on the same boat like us..clueless about it and they too want to learn.



• Philippines
22 May 21
Firstly there are several things you should know before you throw in your hard earned money. - you have a good start because you asked here first and you wanted to learn, never ever invest on something you do not know or have very little knowledge of - you need to accept that there is always risk in any investment or business otherwise we would all be rich by now lol. - learn and understand first the laws in your country, you wouldn't want to end up with a government that would impose bans, sanctions, freeze on your assets. I could teach you but the laws in my country is different from yours, the Philippines is a cryptocurrency friendly country but I think I could not say the same for India or China. Later on it would be advisable to learn more from somebody who knows investing from your country. -------------------- If you have done all of the above, the first thing you need to know is how to get a wallet. The wallet will hold all your coins. It is also where you will receive and send coins that you have. Concentrate first on a single coin to invest in because there are thousands of crypto. Bitcoin is good for starters because it's basic and the most popular. - research the types of wallet like web wallet, phone app wallet, hardware wallet etc...each have their advantage and disadvantages so you need to pick what is suited for you based on your research. - another important thing to take note of is your address inside your chosen wallet, its a long code and it's what you need to receive coins.Address is your identity just like how email works on the net! Wallets also have keys or a set of words that you need to write down so that incase you change devices you could recreate the wallet in the newer device. This is all confusing at first but you will get familiar with it as you go along , it's similar to learning the computer and internet for the first time. I would end here because this is a very broad subject, you could ask me again after you have finished learning about wallets


• Singapore
6 Jul 21
Everything has a risk including crossing the road.

•
14 May 21
You know this is a very complex theme. And the risk is always there, nonetheless, Bitcoin (others are less important) will eventually overtake today's currencies like US Dollar, Euro, etc. When you'll invest in Bitcoin, just don't be scared because it fluctuates around $100 a day. I was mad at myself for not investing in Bitcoin in 2009, but the fact is that it isn't too late - the future of Bitcoin and other cryptocurrencies is now. Check some of my articles, short about Bitcoin for beginners on Medium (Loti Kojc)

• India
14 May 21
Could you kindly explain what is the complex theme. Risk is there in the stock market too! In case if we are incurring losses we are going to get back at least some thing in return though it may be lesser than the investment! Here there is nothing like that! What is the reason to invest in the Bitcoins when there is no one to guarantee the an amount? When I don't know how many bit coins are there in the market as there is no mint for this currency like other fiat money? I am not denying the fact that people are crazy after this currency and they are investing in it with out knowing the authenticity of this currency. What is the guarantee that the value of the currency is not manipulated? What can be done one fine day if the sites dealing with such currency pull down their shutters and leave us in dark, like it has happened in the past!