Meatloaf Last Night, No Picture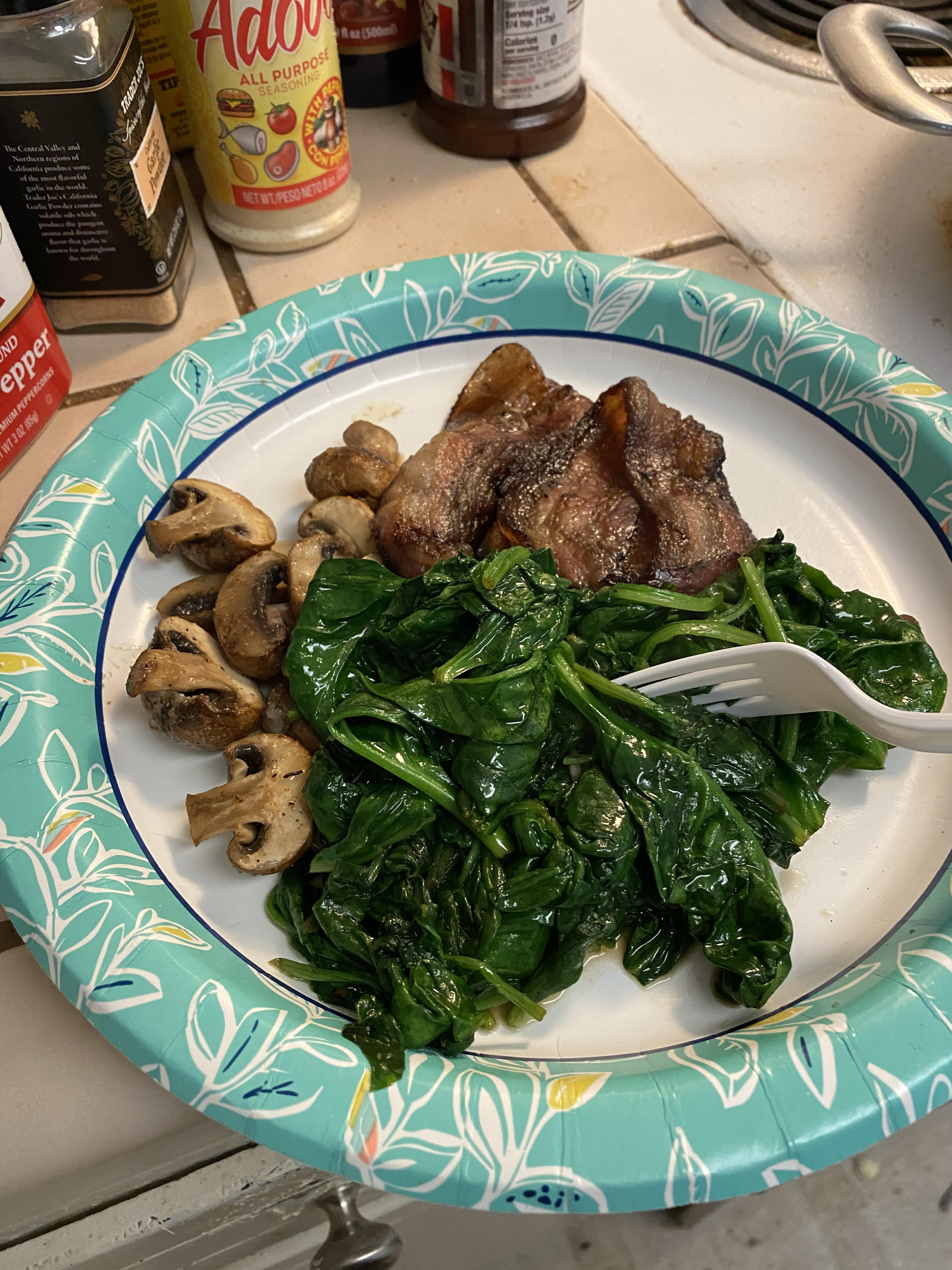 United States
June 6, 2021 11:29am CST
I had a great dinner last night, I made meatloaf, mashed potatoes and broccoli. My girlfriend cut the onions for the meatloaf because I cry too much when I cut onions; I swear, it's debilitating, can't even see. I will confess, I make mashed potatoes from the box. Also, I accidentally threw away the rest of the milk after I used it in the meatloaf (long story), so I ended up using coffee creamer in the mashed potatoes - it worked, in fact I liked the flavor of it in there. For lunch yesterday I had a ham and salami sandwich with... POPCORN! Weird choice, the popcorn, but we ran out of chips. I have pictured my breakfast in the photo - spinach, bacon and mushrooms. Pretty yummy.
6 responses

• United States
9 Jun 21
Reading this makes me hungry! Your meals sound and look healthy.


• United States
8 Jun 21
I can't make mashed potatoes from the box. They are just too easy to make from scratch, and when you break down the cost per pound it works out to more than $5 per pound. When the potatoes cost more per pound than the meat I have trouble digesting that. lol In any event, I love meatloaf and we usually make one about once a month or every other month and it is always delicious. Incidentally, while that's not your meatloaf in the picture, that plate still looks quite delicious as well.

• United States
9 Jun 21
Yeah that was my breakfast, in the picture. I've started liking cooking bacon and then cooking the spinach in the grease, for breakfast. It's typically what I have for breakfast, though lately I've been trying to take it easy on the bacon.


• United States
6 Jun 21
Nice Nate..eat well my friend.