It's Jim Bauer But It's Not Jim Bauer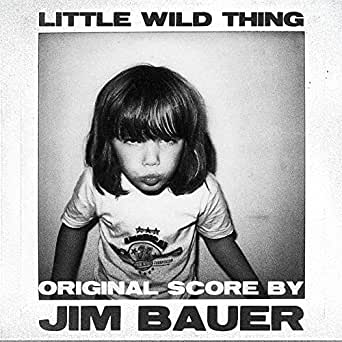 United States
June 6, 2021 7:10pm CST
I share a name. A lot of us do. There are actually about three Jim Bauer's in the music world that I can find. All of us, myself included, have a very different style. But it IS interesting to see "us." The one thing we all three have in common is uncommon music, which tickles me. So, I thought I would share one my counterpart's music. It should probably be in the series "Music You've Probably Never Heard." Because you probably have not heard this music. But I am enjoying it. I feel like I am in good company. Jim Bauer's of the world unite musically. This is good. Incidentally, THIS Jim Bauer is probably better than me. Oh well. Go figure. It is what it is.

Provided to YouTube by Elektra FranceLittle Wild Thing · Jim BauerLittle Wild Thing? 2017 Panameara, licence exclusive Elektra France/Warner Music France, a ...
9 responses

• United States
7 Jun
Oh, so that other Jim Bauer that You Tube suggested to me when I listened to one of your songs was NOT you??? It's not the first time it's happened. There's Lou Reed the rocker and Lou Reid the bluegrass musician; Mick Jones the Clash guitarist and vocalist on "Should I Stay or Should I Go" and Mick Jones of Foreigner; and one that recently came up in Dena's list of concerts she's attended: Johnny Mathis the pop singer, and Johnny Mathis the country singer/songwriter. Among many others.

• United States
7 Jun
One notices the overlap more nowadays with things like Spotify. But yep. Lots of it. It is possible it DID recommend the other two Jim Bauer's. I have about ten songs on mine, most off the Pink Flamingoes album and a couple of singles.


• United States
7 Jun
Interesting. There is another person with my exact name that lives very close to me. I sometimes get her test results or get confused with her. Turns out that her husband is a cousin of my husband's; and he's never met him.

• United States
8 Jun
That's an interesting situation.

• Daytona Beach, Florida
7 Jun
You're right, never heard of it. It is what it is, though.

• United States
8 Jun
Interestingly enough I do like a lot of the stuff from the other Jim Bauer's in the music. One more than the other.

• United States
9 Jun
Well, if it makes you feel any better, you are the very first Jum Bauer I have ever met!

• United States
9 Jun
lol. I have run across a fellow few. It is supposedly a pretty common name.

• United States
9 Jun
@porwest
My last name used to be Murray. I found there were too many Karen Murrays in the world for my liking! There are a few Karen Helliers also, but most live in the UK and I live in the US so that's better.


• United States
9 Jun
@Kouponkaren
There are times when I run into other Jim Bauer's in circles I would prefer not to. Like insurance, for example, there's a James E. Bauer, Jr. that keeps popping up with a bunch of DUIs and I have to constantly remind agents I am James H. Bauer, Jr. lol

• Green Bay, Wisconsin
8 Jun
You're right, it's music I never heard before.

• United States
9 Jun
I probably should have put it into my series. But oh well. There are other Jim Bauer things I can put in there. lol

• United States
8 Jun
I love the pic you used lol


• United States
9 Jun
Off his single cover apparently. lol

• Petaluma, California
8 Jun




• United States
11 Jun
I am sure that Jim Bauer makes way more money off his music than I make off mine. lol

• United States
7 Jun
I have a sort of different last maiden name, so I'm never confused with anyone else. Now if I lived in Illinois, it might happen.

• United States
8 Jun
I hear there are a lot of Bauer's in Germany.