First break...mylot and coffee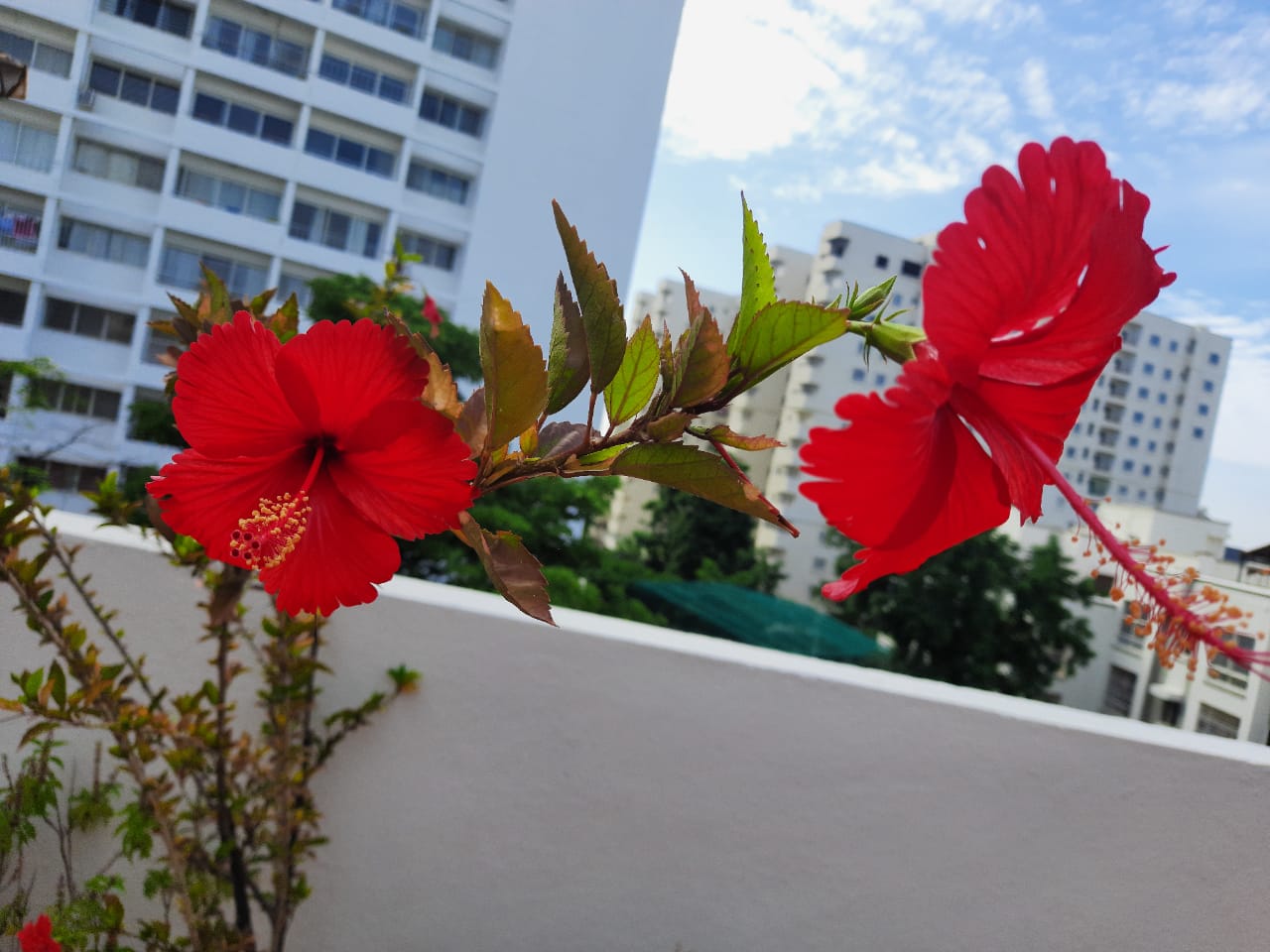 Bangalore, India
June 10, 2021 11:56pm CST
Good morning from this side of the planet

It's 10:10 AM here as I write this post. It's a bright sunny morning with pleasant weather here.

. It's my first break since morning and the next session of talk with High school students as their counselor would start in another half an hour. Everyone in the house is in their room busy with their school and office work. And I have nothing much to do now. I will enjoy the cup of coffee that my husband just handed me while he took his cup with him upstairs attending his business call. I will enjoy my coffee and mylot

. I am glad that my work table is in my balcony. I can feel the fresh breeze

I had a welcome session with parents and preschoolers in the morning session as an academic coordinator of preschool. It went well. It was quite interactive and I love it that way. Pandemic has affected everything and young children have been worst affected.

. Good that parents and school have adopted well to their needs.

. And I must applaud for these young ones who have gone through so much in last one year. They are really brave to cope up with the current crisis. I don't have much of kitchen work. Husband is donning the cap of chef today for lunch. He is making some special chicken dish today and my daughters are super excited.

. For my vegetarian self, I have made potatoes and cauliflower curry in morning and that should be enough for two meals today. And they have enough chicken for two meals. And I didn't cook breakfast today. We managed with milk, cereals and banana. So it's a light day for kitchen.


I will surely post about the chicken when it's ready

Now moving on to mylot fun


Have a good time in your mylot corner

8 responses

• United States
11 Jun
I hope the family meal is perfect.

• Bangalore, India
11 Jun
He is a good cook. Infact he is an excellent one. So my daughters are happy that he is cooking today.

. I would not eat that as I am vegetarian. I have cooked my vegetables.

• United States
11 Jun
@arunima25
my friend here is a vegetarian but I found it strange that twice he ate a meal here that has meat in it. I am wondering what is really going on. He does not eat dairy but he took out a cheesy chicken meal from my freezer. I guess it was ok for tonight.

• Delhi, India
11 Jun
@arunima25
You are going to miss the sumptuous chicken dish.



• Philippines
11 Jun
Nice flower there my friend.


• Bangalore, India
11 Jun
It is indeed a lovely bloom. I am glad that you liked it


• Germany
11 Jun
I love any chicken dish. Enjoy your meal



• Bangalore, India
11 Jun
I will not be having chicken. He is still cooking, it is an elaborate dish. We have to wait for some time.

• Germany
11 Jun
@arunima25
Oh ok. Enjoy your meal later


• Bangalore, India
11 Jun
@m_audrey6788
We did. I made a post about the meal with the picture.



• Bangalore, India
11 Jun
I made a post about the lunch with the picture of the dish. They relished it. Young children are confined to indoors and it's a big toll on them.

Hope that the pandemic goes away soon. It's taking away the precious childhood and it's fun.

• Switzerland
11 Jun
@arunima25
The children miss interacting with their friends, they cannot be confined in their rooms, poor kids, they are spoiling the best years of their life.

• Bangalore, India
11 Jun
@LadyDuck
Very sad. And even adults are under stress in so many ways in this pandemic and they fail to understand them and co-operate with them. Can't blame anyone but the situation



• Delhi, India
11 Jun
You are lucky that it is not much work to do in Kitchen. In the hot and humid weather, it gets difficult to work in the kitchen.

• Bangalore, India
11 Jun
Bangalore is pretty pleasant. We do occasionally need a fan else the pleasant breeze is good enough. I know it can be horrible in the North to stay in the kitchen in summer.

• Delhi, India
12 Jun
@arunima25
Bangalore is of course better than Delhi, in terms of weather. I have been there many times. You are lucky that you live in such an environment that you do not feel heat, while working in the kitchen.


• Bangalore, India
12 Jun
@dpk262006
Bangalore is pleasant all through year. We don't get extreme temperatures.


• Wheat Ridge, Colorado
12 Jun
Lovely you get that lovely breeze there Arunima. The flowers are gorgeous.

• Bangalore, India
12 Jun
I love to work more of outdoors than indoors. And my balcony is perfect. It has a beautiful view from there.

Glad you liked the flower. Have a good weekend



• Philippines
11 Jun
Nice to work in the balcony. You have a great job. Meals sounds good

• Bangalore, India
11 Jun
Oh! I love my workplace. Since the pandemic, I have been working from home and this setup is something I love. My husband got a bit delayed due to some call in between. Seems we will have late lunch. We had some apples to keep going. My veg food is ready but I will wait for them.