Found a good deal!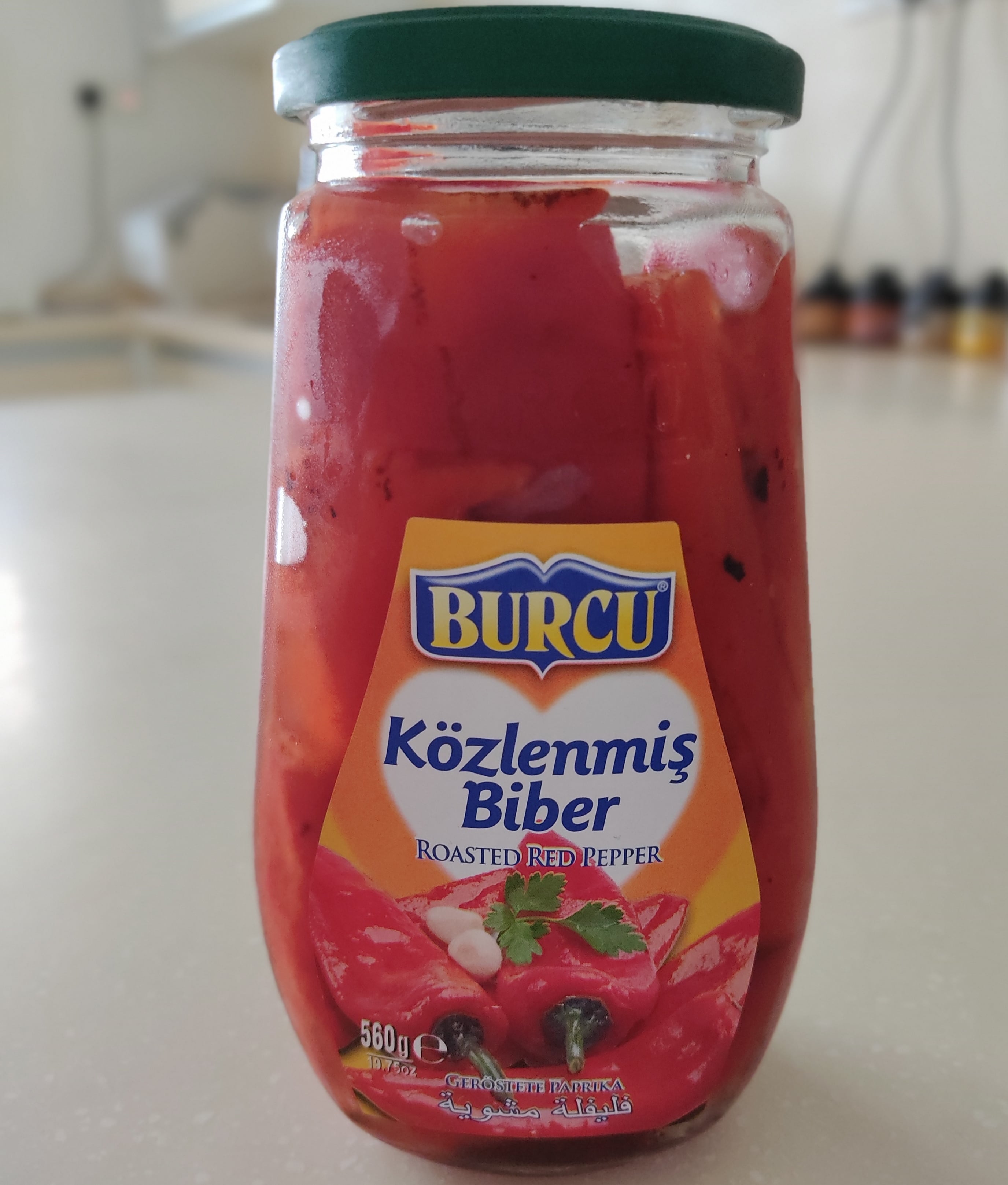 Malaysia
August 4, 2021 12:07am CST
It's one of my favourite things about shopping online. I often find great deals on products that I otherwise wouldn't find at the local stores and supermarkets. In the picture is what we recently ordered online - a jar of roasted red peppers. It just arrived yesterday. This one is a Turkish brand. Tried it, loved it! The jar we bought from the supermarket previously was smaller and more expensive, so this is a great yummy find. Toast with fried egg, feta cheese, and slices of these yummy roasted peppers - heavenly! Ever tried these before? Or are there any awesome deals you found recently?
10 responses

• Malaysia
4 Aug
Not at all.

I actually prefer if they're a bit spicy, but even if they're not, they're still delicious!

• Philippines
5 Aug

• Malaysia
5 Aug
@rakski
Ah okay. There are many types of peppers, not all are available here, but bell peppers are typically not spicy.



• Malaysia
4 Aug
Nothing can beat homemade roasted peppers, for sure.

I also make them myself sometimes. What do you usually eat them with?

• Switzerland
4 Aug
@cahaya1983
I make a salad with roasted peppers, cucumbers, tomatoes, feta cheese and black olives, Greek salad.

• Malaysia
4 Aug
@LadyDuck
I love the combination of roasted peppers and feta cheese! So delicious.



• Malaysia
4 Aug
I've never tried sweet peppers. Those pepper rings look good though, and $1 is a great deal for sure!

• United States
5 Aug
@cahaya1983
I don't have sweet peppers on hand, si no picture. Pepper rings sour side of terrific with hot dog.

• United States
6 Aug
@cahaya1983
No. It's a mild bell pepper taste. I like only a few, so, I get them at farmers market, if I'm early enough to catch them open. If not, Chinatown for sweet peppers.


• Malaysia
4 Aug
Oh yes, definitely. I make fresh ones at home from time to time. Much better than the ones in the jar for sure.

Fresh blueberries, yum! So glad you found a good deal on those.

• United States
4 Aug
@cahaya1983
Yes, it was a lucky find and I would have missed them if the lady next to me would not have pointed them out to me and telling me they were on sale. I was picking up fresh red grapes that were on sale. Those were the sweetest red grapes I have gotten in years!

• Malaysia
5 Aug
@kareng
Oh grapes! My kids love grapes. Now you just reminded me, I probably should get some today. Hopefully I can find a good deal on those too.



• Zagreb, Croatia (Hrvatska)
4 Aug
I don't like ketchup, sorry but know that Turkish products have a good quality


• Malaysia
4 Aug
They're actually roasted red peppers.

But I don't like ketchup either. And yes I have bought several products made in Turkey, you're right about the quality.


• Zagreb, Croatia (Hrvatska)
6 Aug
@cahaya1983
o,sorry. Yes,indeed


• India
26 Aug
Hmm. How does this red pepper roast smell? And btw you're like my mom. She also busies herself with great deals in Amazon and flipkart. She just bought pumpkin seeds and saved 100 rupees. Will be delivered on 31st though.

• Malaysia
30 Aug
Haha yes I love looking for deals and discounts that can help me save. I also like comparing prices from store to store to get the best price, and it's really worth it! I've saved a lot doing that. These peppers have a smoky, sour-ish taste, but not spicy.


• Malaysia
30 Aug
I am!

It feels good when I can find a way to save when buying stuff, especially food.



• Malaysia
9 Aug
Yes! If you want to try, you can try and search for it. We compared the prices in the store and they're cheaper on Shopee.

• Cagayan De Oro, Philippines
4 Aug
That looks important in a menu you like to have it mixed. I prefer fresh, but this time it's a must.

• Malaysia
4 Aug
That's right, having a nice combination makes it even better. I agree, fresh roasted peppers are definitely better. But I couldn't resist the deal I got!


• India
4 Aug
Never heard of roasted peppers... glad you liked it

• Malaysia
4 Aug
Oh you can make them at home actually. Very simple. I just happened to find this for very cheap online so I thought I'd give it a try.