Do you celebrate birthdays?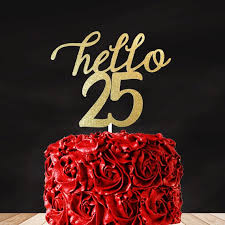 September 8, 2021 1:51pm CST
I like celebrating birthdays! I always prepare gifts, foods, decorations for celebrating others's birthday. I like to make them happy and feel special. But when it comes to my own birthday, I don't feel the same excitement. I don't know why. Maybe I don't wanna get old? :> Some ask me, what do I want for my birthday? And the same answer I always tell, I want nothing. To be honest, I want a lot of things but I don't want them spending too much money for me. As long as they remember and have time to say happy birthday to me, I'll be very happy. I'm turning 25 this Sunday. I wish for happiness, love, good health and also wealth! :)) I wish the Almighty blesses you too, myLotters.
4 responses

• Daytona Beach, Florida
8 Sep
That's amazing. Me, not really. I'm lucky if my husband gets the day off for mine. Though, he does want to take a week off at the end of october to celebrate his, and our aniversery.

•
12 Sep
Is he busy working? I hope you can celebrate every special day with your husband.


• Germany
8 Sep
Oh your birthday is very near. Advance Happy Birthday to you. I also don`t like people to spend money for me. I`m happy being remembered on my special day



•
8 Sep
Thank you!


How do you celebrate your birthday?

• Germany
8 Sep
@aetherionXX
I just pray in the morning and eat little of cake


• Pakanbaru, Indonesia
9 Sep
sure, i always celebrate my birthday with my friends of mine

• United States
9 Sep
woaaa, ??happy birthday to you, you will turn 25 this week! this is a blessing from God I'm just like you, I like to make other people happy, but I don't if they spend a lot of money on me. our principles are the same and at my house, we never celebrated birthdays with parties, no balloons or birthday cakes, let alone blowing out candles. we use our money for something more urgent. but my mom always makes a small snack when it's any of us's birthday I don't remember, maybe the last time we had a birthday party was when we were children, and of course it was held at a playground school, not at home, at that time it was the cake and candles, even I wore our traditional clothes, it seems like it was a costume party the best in my memory. may God always bless you at the age of 25 years in a few days

•
12 Sep
Thank you so much!

Childhood is the most exciting moment. I remember getting a lot of presents from my classmates and families.