Kites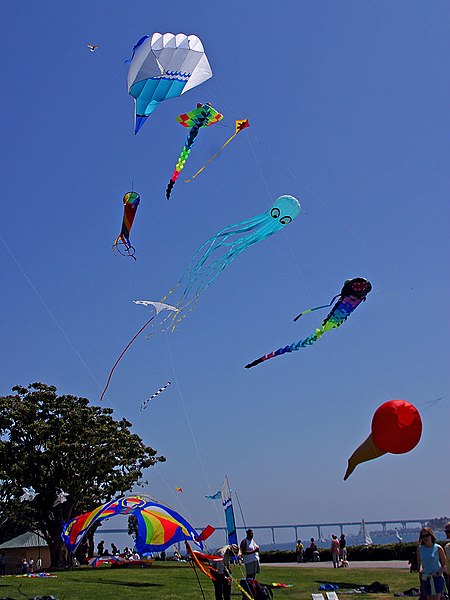 India
September 15, 2021 12:12am CST
There is a festival in India where even celebrities indulge in this sport There are also competitions and prizes. One has to be very careful while handling the string of the kite as it is very sharp and can hurt one. We as kids used to have fun but the string was ordinary and we could hardly raise it beyond a few feet. It entertaining all the same. We would make our own kites as well. Does this sport exist where you live? Have you flown a kite?
7 responses


• India
15 Sep
Did you take part in any competitions?

• Delhi, India
15 Sep
@allknowing
no, I never took. But we used to have competitions among others flying it from the roof.

• India
15 Sep
Kite festival is one of the favorite festivals for kids. Me and my brothers use to fly them every year ...infact we use to make kite by ourselves using newspapers or cardboard and keep flying them all day.. good memories


• India
15 Sep
I think these days it has become a sport of adults Why don't you play now?

• India
15 Sep
@allknowing
There's no fun in playing alone


• Philippines
15 Sep
Wow! That's good to know.


• India
15 Sep
Looks like it is famous only in India


• India
16 Sep
I thought this sport was seen only in India.

• United States
16 Sep
@allknowing
Oh, no. It's very popular, but not considered a sport.

• Wheat Ridge, Colorado
16 Sep
Yes I remember flying kites as a child...such good fun

• Roseburg, Oregon
15 Sep
I made kites with my children several times.

• India
15 Sep
Is it played in the USA by adults for public viewing?

• Thailand
15 Sep
We don't have this as a sport but kids play this by the beach.