Today is "World's Teachers Day"!! Let's remember our teachers!!!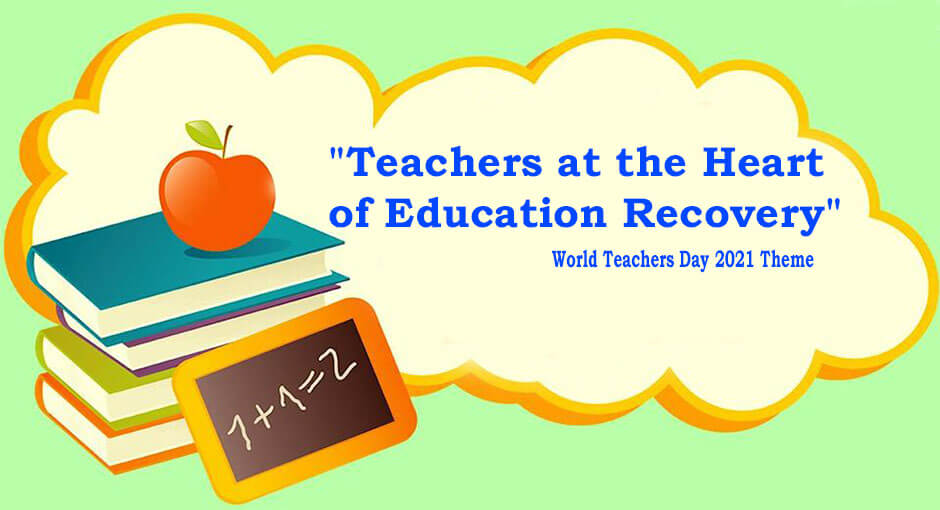 Surat, India
October 5, 2021 5:17am CST
Hi guys, Hope you all are doing good. I am doing good too. Today on 5th October, most countries celebrates "World Teachers Day". It was comemorated in 1994 by UNESCO to celebrate this day as "World Teachers Day". This year, the theme is "Teachers at the Heart of Education Recovery". We all know that how hard it was since few years for everyone of us due to pandemic. It was very hard for teachers, students and parents as well. We need to appreciate the efforts put in by the teachers all over the world at this Covid times. They didn't stopped teaching but adopted different means of teaching by doing it online. Teachers act as a pillar in the life of a child as they help in building a strong foundation for children's career. I , personally remember all my teachers on this day and try to wish them. I feel not only academic teachers, but we meet a lot of people in our life who helped us and imparted us valuable lessons, in a way they are our mentors/teachers too. Share your thoughts about it. Have a good day. Take care!!
8 responses



• Surat, India
6 Oct 21
Happy Teacher's Day to you too




• United Kingdom
6 Oct 21
I didn't know about World Teacher Day. My eldest son is a trainee teacher. He should have qualified this year, but Covid meant he was unable to secure a placement to complete his studies. One of his friends managed to get a placement and he's now teaching back near his home. My son has to complete another year to make up for what he missed. I've had some good teachers in my life (and some not so good ones). As you said, there are all sorts of people who teach us in all sorts of ways.

• Surat, India
6 Oct 21
Glad to know about it. Happy Teacher's Day to you too




• Surat, India
6 Oct 21
Yes dear. Same to you too



• Wheat Ridge, Colorado
5 Oct 21
I fondly remember my teachers, but most teachers today are tossers

• India
5 Oct 21
Happy Teachers Day to all teachers of the world. I am proud to be one among them.

•
5 Oct 21
Wow hapy teacher day, i hope my teacher well