New to Cryptocurrency and Noise.Cash? Read This ;-)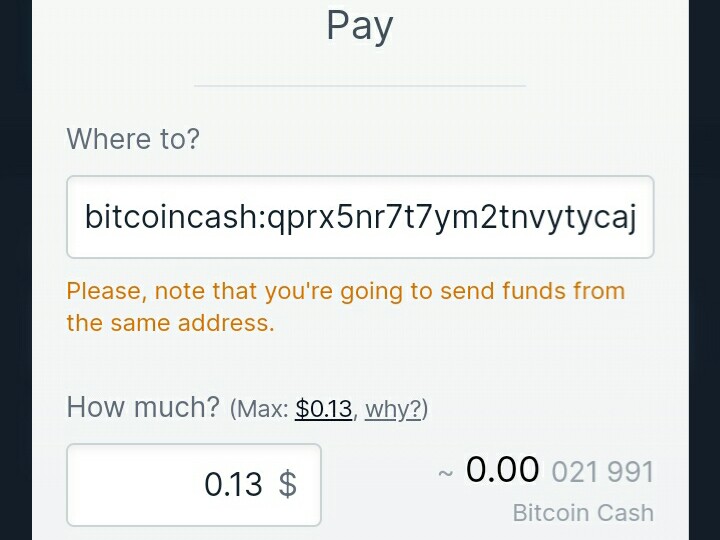 Philippines
October 13, 2021 9:46am CST
I am quite new to noise.cash but not to cryptocurrencies. I am exploring the site and today I tried the DEPOSIT and PAY of BCH via noise.cash wallet. I have $0.13 earnings (thanks to JJ!) and the current minimum withdrawal is $0.0032. I do not want to withdraw that very little amount from noise.cash so I just PAY or send it to noise.cash DEPOSIT address using the same BCH address (send to self) just to test it. It works! BCH is an abbreviation of "Bitcoin Cash". Do not be confused of BTC or "Bitcoin". BCH new address always begin with "bitcoincash:" but the old BCH address is different (without the word bitcoincash). Noise.Cash is using the new address. BTC is an abbreviation of Bitcoin. Do not send BCH or any other altcoins to BTC address nor send BTC to BCH or any other altcoins... your money will be LOST. Each "currency" have each own deposit/receive address. Read this article to learn more about Bitcoin (BTC) and Bitcoin Cash (BCH):
https://www.investopedia.com/tech/bitcoin-vs-bitcoin-cash-whats-difference/
7 responses

• Mauritius
14 Oct 21
I have joined this site but earnings is so low over there. I have tried to interact with some users but no response from them. I will leave this site soon I think. I have not earned anything ever I joined that site even if I got likes






• Philippines
14 Oct 21
I heard or read about the noise.cash but have not visited the site. I might check it out soon.


• Ireland
13 Oct 21
I'm not familiar with noise. cash and also bitcoin. So, I can't relate.

• Ireland
14 Oct 21
@AkoPinay
Thank you Yvonne, and yes I subscribe back to your channel. Sure, I will check it out. Do you have any link to share for me?

• Wheat Ridge, Colorado
13 Oct 21