Dry Banana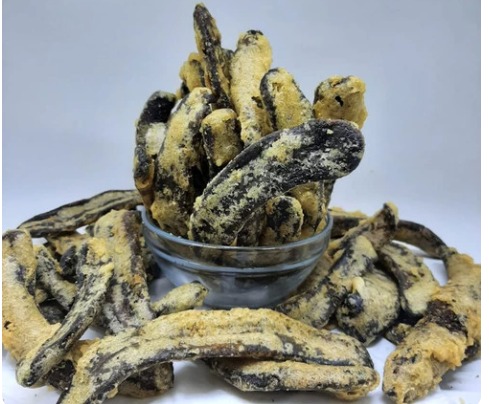 Indonesia
October 16, 2021 3:50pm CST
I woke up at 3am and feel hungry, so I am looking for snack, and eat this. Its a banana, that being dehydrated, then after it dry, fried with floor. in our local called sale pisang (Pisang = banana) No, I did not make these, I bought these. It usually made by home made industry which employ many women in its neighbourhood. So these housewifes can also have income without forgetting their main function as a mother and wife, as place their work is within their house surrounding. When we buy this kind of snack - means we also help this small enterprise and giving income to the lowest level.
10 responses

• United States
17 Oct 21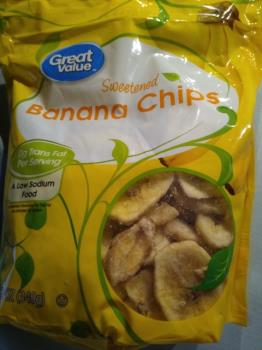 We don't cook dried banana. We cut them into little rounds and dry them, then eat them as crunchy chips. Here is a bag of them I have. Banana chips. Photo is mine.


• United States
17 Oct 21
@Vree0937
I've never seen banana chips with anything on them before. I'm not sure I'd like them with anything on them.

• Indonesia
17 Oct 21
@DaddyEvil
You will like chocolate ones (if you like chocolate)

• Indonesia
17 Oct 21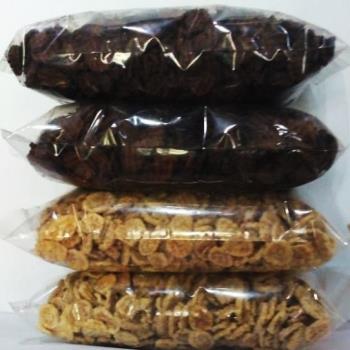 Oh yes, banana chips also available here. In many different taste : salty, sweet, honey covered or even chocolate cover. But I did not eat banana chips with chocolate cover as my son love them so much. Then, I do not eat that anymore, just for him. But dehydrated one is better actually, as there's no much process, so you got the same function as fresh ones


• Wheat Ridge, Colorado
16 Oct 21
It is wonderful to support locals. This is the banana inside fruit, not the skin?


• Wheat Ridge, Colorado
17 Oct 21

• Indonesia
17 Oct 21
@RebeccasFarm
I wish I can sent you some... but you're so far away in other part of the world




• India
18 Oct 21
Bought rotten bananas for helping poor is a good cause! Keep it up


• India
19 Oct 21
@Vree0937
okay! Good job





• Indonesia
17 Oct 21
I think you're the one that will be shocked how advance women in Indonesia. I am a corporate slave (person who climb their career in big & multinational company), so I travelled a lot, to many different countries. When I said housewife, it means like other house wife in USA, they need to takecare their children and husband, otherwise they should have nanny+helper if they're corporate slave like me. But by working in neighborhood, they can takecare heir children in morning, work in walking distance, can be at home again by the time children go home

• Cagayan De Oro, Philippines
17 Oct 21
It looks crispy. How's the taste?