Beauty In Black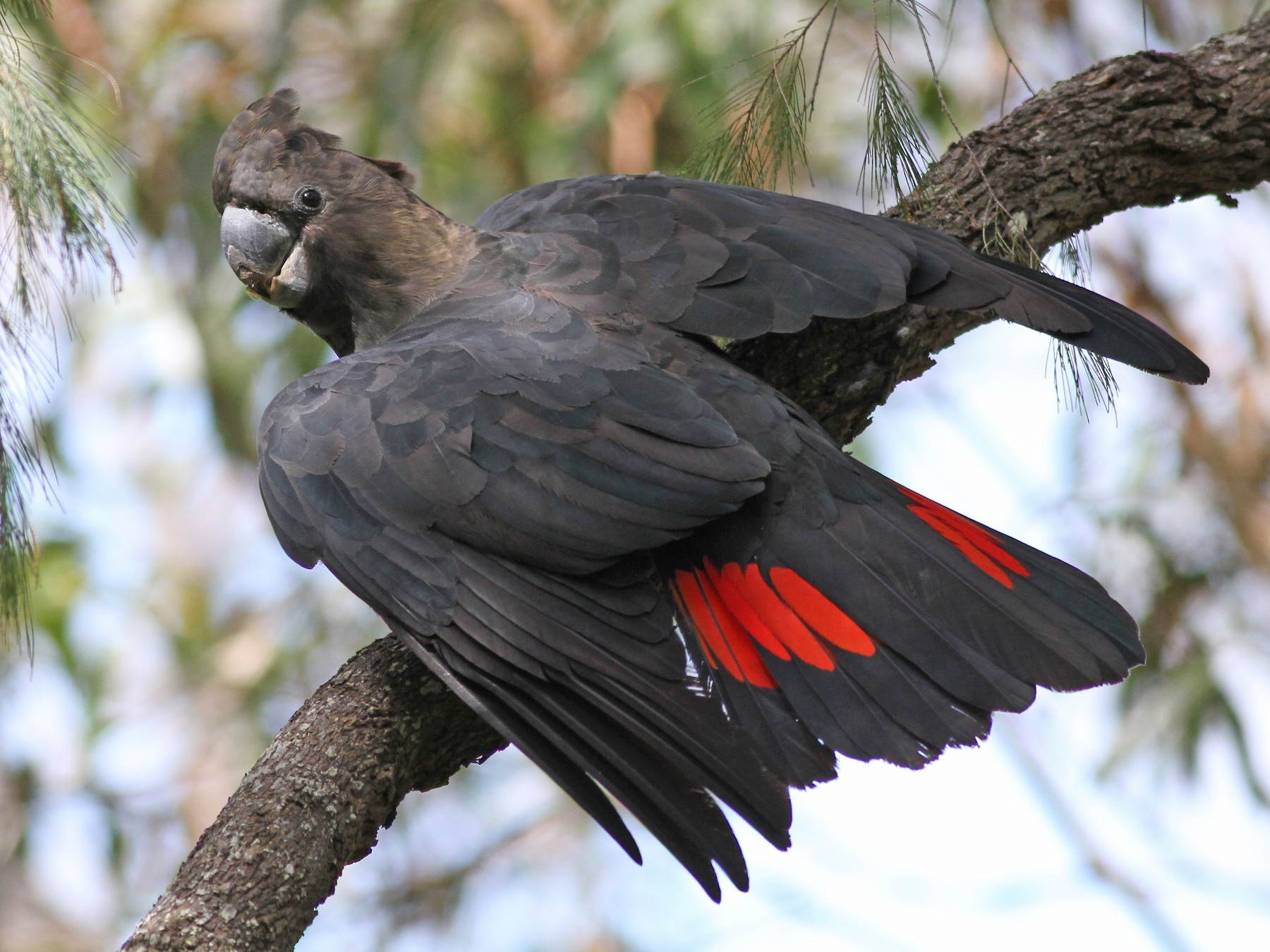 Daytona Beach, Florida
January 14, 2022 5:06pm CST
The beauty in black in this case is a glossy black cockatoo which is the smallest of the five black cockatoo species living in Australia on the east coast and there is an isolated population on Kangaroo Island. These birds make their homes in forest and woodland habitats. Glossy black cockatoos have black feathers across their bodies and red panels on the underside of their tails. In the females, the red panels are edged with yellow and they have patches of yellow feathers on the face. Around the head of the males are brownish feathers. Since these birds are herbivores and feed mostly on Allocasuarina seeds they require a large number of Casuarina trees. These trees grow the black and shiny cones that provide the birds with the seeds they need. Nesting for the glossy black cockatoos takes place from March to September. Once these birds pair, it is for life and they maintain their bond all year long. The young are nested in a tree hollow. A single egg is incubated for 30 days and the female doesn't leave the nest until the chicks are one week old while the male brings the food. Both the female and the male work together to raise their chicks and fledging takes place between 84 and 96 days. Chicks remain with their parents and receive food until the next breeding season. Their habitats are threatened by habitat loss, increasing development and suppression of vegetation regrowth caused by stock grazing. Unfortunately, these birds are also targeted for the pet trade. Google image from E=birds
5 responses

•
17 Jan
the photo of the bird is lovely Rasma you captured it very well

• Daytona Beach, Florida
17 Jan
@sathviksouvik
sorry about that I just edited that is a photo I got online, I have not seen any cockatoos here where I live,


• Daytona Beach, Florida
14 Jan
@CarolDM
if I was a millionaire with a huge house it would be filled with all kinds of wildlife, I love animals so much not even Kitty roaming about from the Addams Family could scare me

• Nashville, Tennessee
14 Jan

• United States
15 Jan
That's a beautiful bird. Thank you for the interesting information.


• Rockingham, Australia
15 Jan
We saw these flying over our place all the time. They can be very noisy and screechy. When they feed, they drop gumnut remains all over the ground beneath them.