Our Valentine's Day (2022)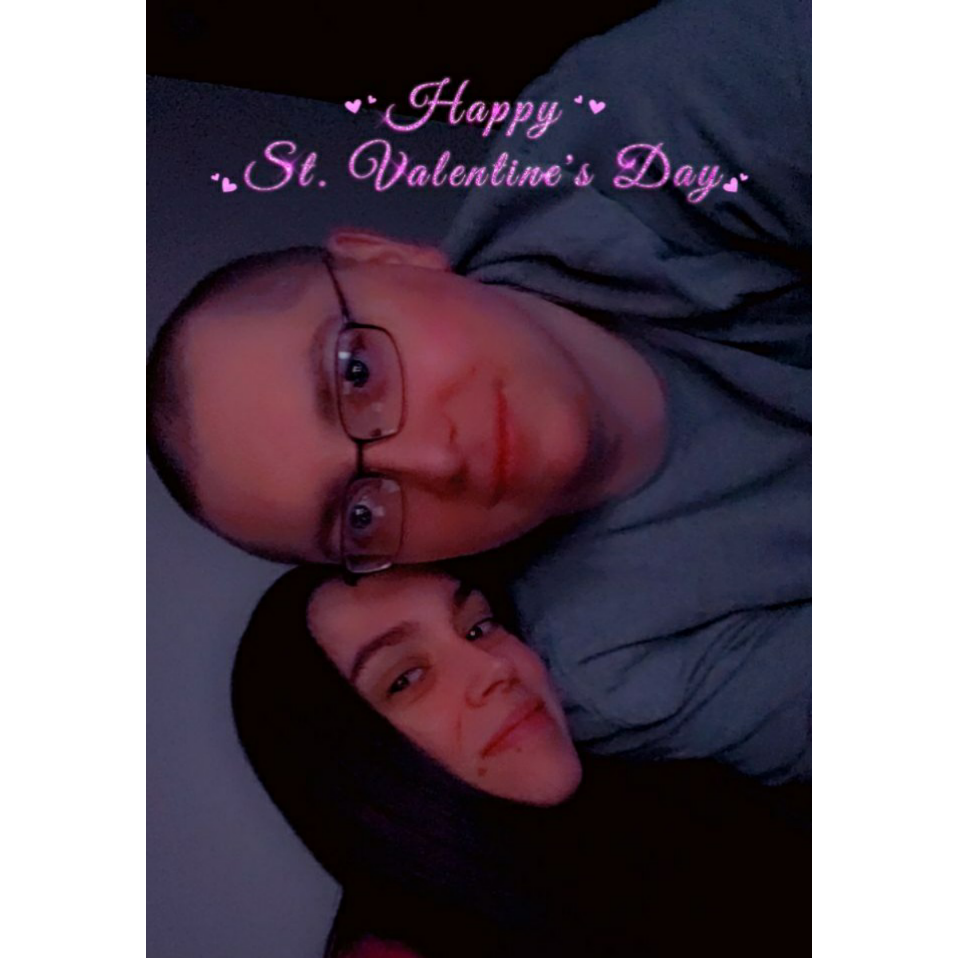 United States
February 16, 2022 10:43pm CST
The fiancé wasn't here before the day started. He actually never even got here until his old normal time, around 130pm - on Valentine's. But that was okay, because I didn't sleep more than 3 hours that night before and just wasn't feeling the best. Once he got here though we opened our cards to one another, which he of course loved both the cards I got him. Then he gave me a bouquet of red pink and white flowers and I gave him his chain necklace.. which he loved, and it does fit. Woo. Then after about half an hour of just talking and watching the soap, he was hungry and we weren't going out from me not feeling well so he ordered pizza and chicken tenders for a late lunch. I did have one slice of pizza though, and it was good.. but almost came back up. So one was enough. A half hour later we laid down to take a nap from barely sleeping, and we ended up sleeping (off and on) for 6 hours instead! Omg. Then we got up and made something to eat plus had a piece of the cake I ordered at the store for both my Mom's birthday and Valentine's. Then we watched tv and cuddled til we went to bed again. So it was a simple, quiet day. And obviously not like our past Valentine's days. But it wasn't a bad day. And now I gotta figure out what gift I want since he couldn't get what he wanted for me, and I couldn't think of anything I wanted before he came. Ugh. Lol. Photo is mine.
10 responses

• United States
18 Feb 22
First off that is a great photo of you two. It's sideways though but still a good one! I don't think I saw a photo of the flowers he got you. I'll have to go look on the other site. You guys sure must have been exhausted to sleep 6 hours when you meant for a quick nap.


• United States
20 Feb 22
@Courtlynn
this is a frame worthy photo for your wall! Bummer. I looked on Facebook and didn't see a photo of the flowers but I assumed you just didn't share a photo there either.

• United States
19 Feb 22
I like it that way, lol. I never took one of the flowers. Was going to though. Lol. We were. Barely sleeping does that unfortunately. Just glad we got some sleep

• United States
20 Feb 22
@shaggin
I'm going to print it at some point along with a few others to add to the wall of our photos.. well, that's the plan anyways. Or swap it with a photo already in a frame spot at least. If they're still alive and look okay I'll take a photo later lol.. they're in downstairs bathroom. Which i don't use so havent seen them since he gave them.


• Lichfield, England
17 Feb 22
I'm glad your day was OK then. Just ask him for flowers if you can't think of anything else you want. You can't go wrong with flowers.


• United States
19 Feb 22
I don't like flowers, but he already got them, as stated above lol. Thank you though

• Lichfield, England
21 Feb 22
@Courtlynn
You don't like flowers? Who doesn't like flowers? Why don't you like flowers?

• United States
21 Feb 22






• United States
19 Feb 22
Yes, and no. I remember them all. He hates it lol.

• Green Bay, Wisconsin
19 Feb 22
That's a lovely picture of both of you. I'm sorry you weren't feeling well. I'm very happy he liked the necklace.


• Green Bay, Wisconsin
22 Feb 22


• United States
21 Feb 22
Sometimes those simple quiet days are best. I'm happy your day was good, I'm just sad youre not feeling good. Seems like that's been going on awhile and I hope you can get to feeling better soon

• United States
21 Feb 22
It has been, unfortunately. I'm having some better days here and there but not like "good days". *shrugs

• United States
25 Feb 22
@Courtlynn
Have they ever been able to get to the bottom of why you're not feeling the greatest?


• United States
24 Feb 22
Sometimes I have a hard time with thinking of gifts, too.

• Holiday, Florida
19 Feb 22
you should ask for candy that's easy on your stomach, since you are likely loosing too much weight too fast.

• United States
20 Feb 22
Not losing weight now, but was weeks ago.

• Roseburg, Oregon
19 Feb 22
At least you had a nice day and that is all that matters. We went to Apple Bees the day before Valentine Day and had their riblets which I love.

• United States
19 Feb 22
I have a giftcard for there from Christmas and my mom does from her birthday , i just havent felt good enough to go. And last two times the food wasn't any good.