Brunch on a Sunday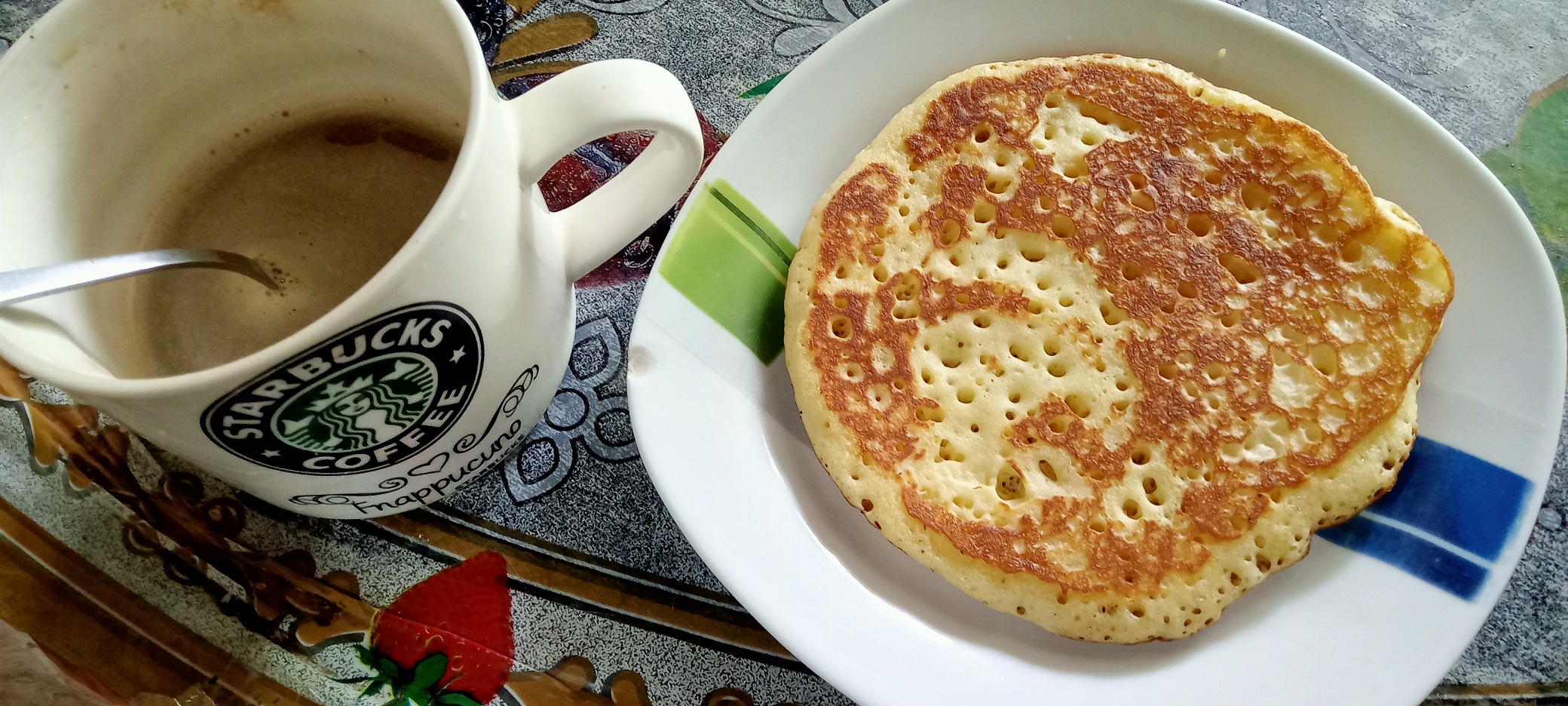 Philippines
May 7, 2022 11:25pm CST
My daughter cooked this delicious, fluffy hotcake and of course I cant have it without a cup of coffee. She bought the smallest size and it was enough for both of us. I didnt notice it is almost 12noon at my time of posting this. I thought it is still breakfast LOL. Cost less than a dollar for a nice breakfast. Good morning/evening, myLotters. I hope all of you are doing well today and enjoying life. Tomorrow our nation will decide the leaders of our country because it is national elections day. We pray for Divine intervention.
8 responses


• Philippines
8 May
Thank you. I hope it goes well. Especially during such critical times God bless that we choose the right one. I hope you had a nice weekend.

• Switzerland
8 May
@yoalldudes
- I am enjoying this day inside, it rains today here.

• Philippines
9 May
@LadyDuck
rainy days is an opportunity to be cosy and warm with a cup of coffee or tea


• United States
8 May
It sounds like you really enjoyed your breakfast! I hope that elections come out as you need them to. As you want them to. There are so many elections that are happening all over the world and a lot of craziness that goes along with it. That's the thing I'm dislike the most about politics.

• Philippines
8 May
It was an awesome way to jumpstart the day although I was up late LOL. I agree with you on the politics. Have a great weekend.

• United States
8 May
@yoalldudes
are you voting for president this election? Who is running?

• Philippines
8 May
@TheSojourner
Yes. The candidates are Marcos, Leni Robredo, Manny Pacquiao (the famous world boxer) and Lacson. There may be others I forgot.



• Philippines
8 May
Ha ha sorry my photo made you crave. And thank you.

• Germany
9 May
@yoalldudes
That's okay. Mylot gives me ideas what to cook.

• Philippines
13 May
@thelme55
That's nice another benefit of being on myLot.



• Philippines
8 May
Thank you. I'm her mother. Enjoy your weekends.


• Philippines
8 May
These little things make life enjoyable.

• Italy
8 May
Looks yummy!

It's okay to have breakfast late on Sundays, I think.

Hope the election will go smoothly and nobody will get hurt, then politicians tend to be all the same, it's difficult to have faith in those.


• Philippines
9 May
I hope to pick someone who will really make positive changes and not just lost promises


• Philippines
8 May
Ha ha good comment. Let the one who will improve our conditions win.