Scammer telling I own my house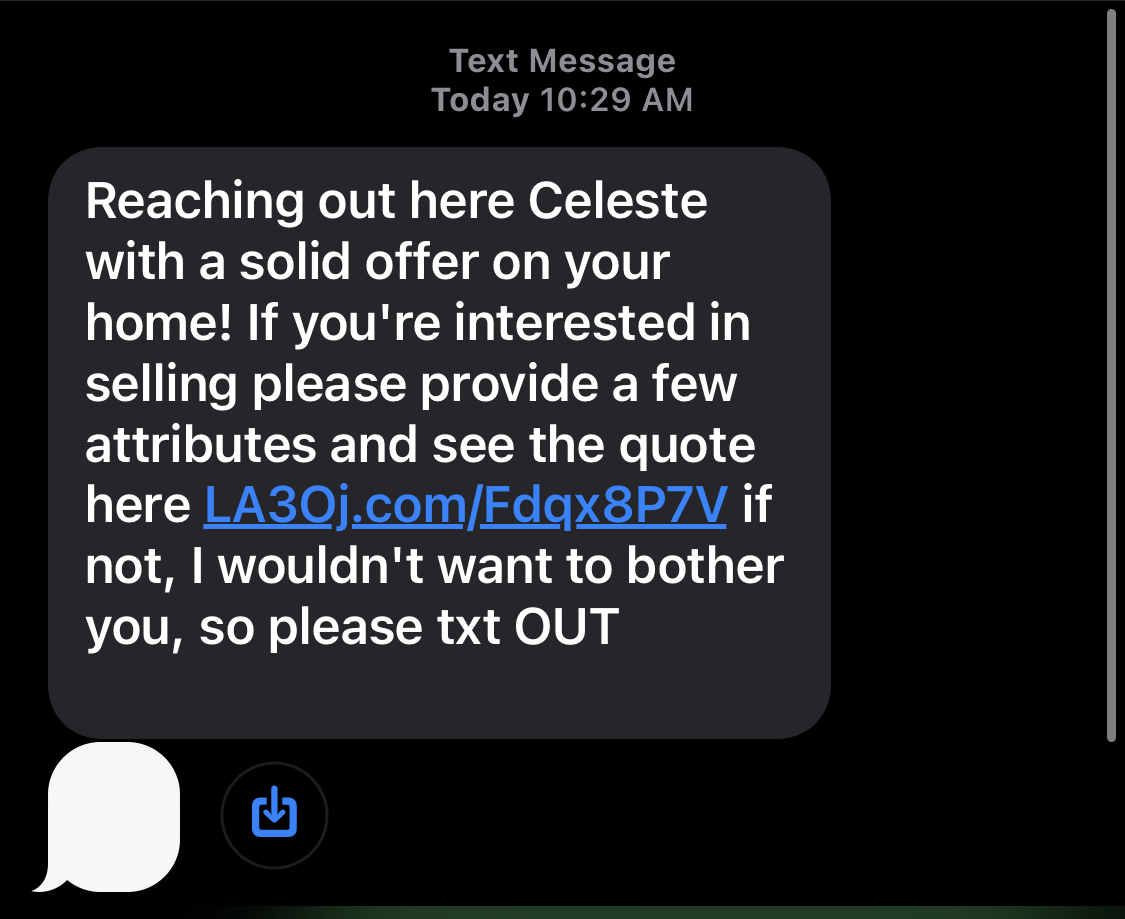 United States
May 13, 2022 9:36am CST
I laughed hard at this text message! I really didn't know I owned the townhouse I'm living in? When did that happen, I thought the house was still under my husband grandparents name. I didn't click the link because facts are facts I don't have house property. I told the fools of the scammer they can give money and I'll take it to go buy my one house. But good luck to them, I'd they really want this placed it's falling a part. They can't keep my new fridge that's coming with me.
4 responses

• Israel
13 May
@ShyBear88
Why are there still scam artists around and who do they think they are? What did they say when you told them they can pay you?


• Israel
12h


• United States
13 May
Lol that could be debatable as to there mental status I'm sure more of them are very much sane

• Israel
15 May
@LeaPea2417
That is one way to look at them. The other way is that they know exactly what they are doing and all they want is money and will get it any way they can.

• Toccoa, Georgia
16 May


• United States
13 May
Some of those scams really make me laugh. I've gotten some too but I just ignore them. I feel bad for the people who actually fall for the scam

• United States
13 May
There is always someone! This one was a funny I don't even one this place

• United States
13 May
Some scammers, are just dumb.

• United States
13 May
Lol, yep! It's probably a high school, college kid working it and I'm sure it'll get someone just not me.