It's The Boy!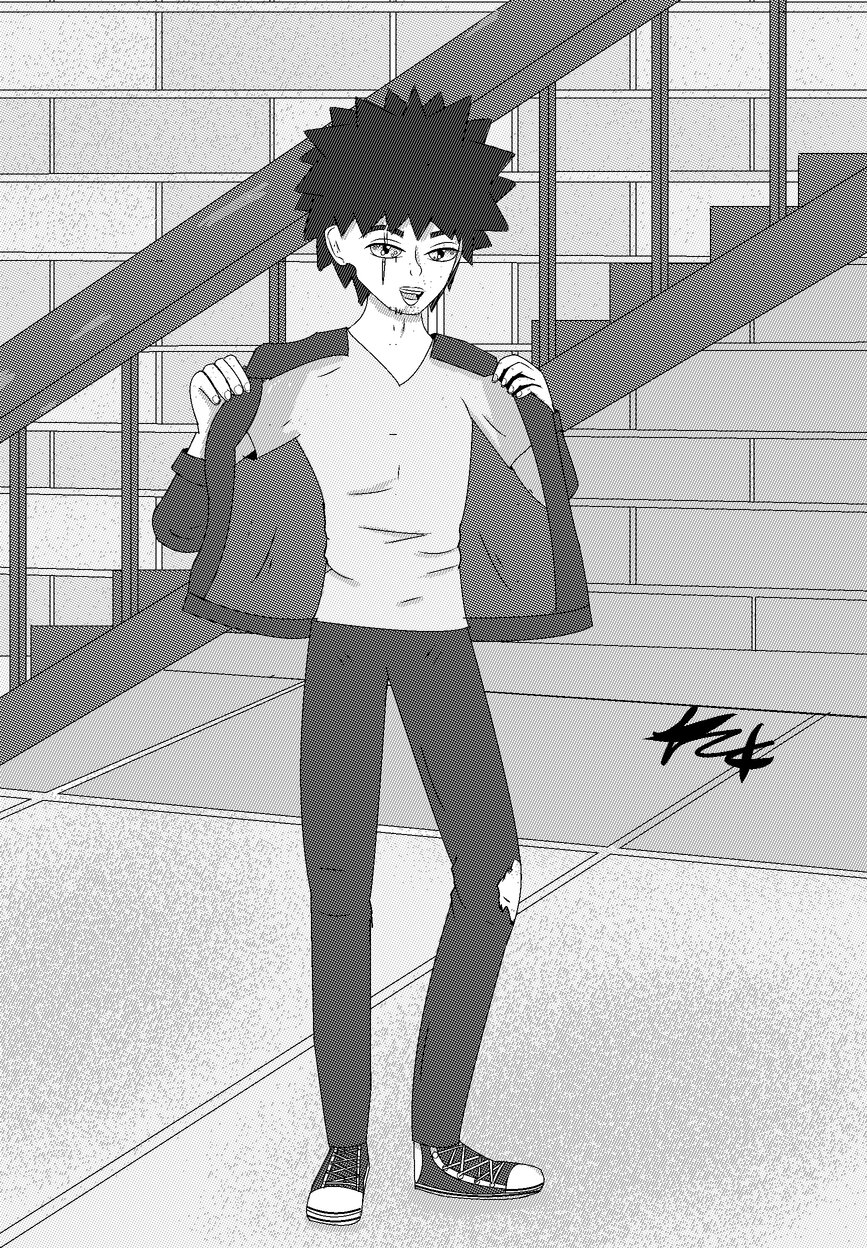 Peoria, Arizona
July 1, 2022 4:54pm CST
So, hi, this is my character Itachi...he is baby, he is boy...we love him. Anyway So, I had put all my character's in a calendar before, or at least I thought I did. When I created my character's Shun's birthday for June 29th, I was thinking...Itachi's birthday is soon... OH NO Itachi's birthday is soon! And I hadn't done a drawing yet for him! So I kept thinking his birthday was the 3rd of July, because it was the same day as another anime character's birthday. Well... I was wrong about that. It is the same day as this anime character, but it was July 1st... So then I whipped this drawing up in like less than 90 minutes. IT is kind of a joke now that for Itachi's birthday I draw him in a jacket, because he wants to look cool...but it is hot. Anyway, this is Itachi, everyone LOVES Itachi. I have had like at least 4 other people tell me that Itachi is their favorite character. He is funny, he is very much "himbo energy" Himbo meaning...he is strong, but he isn't very smart. Which, is kind of true. Itachi is a little dumb, but not as dumb as people think. He is much more...methodical, he can strategize really well, problem solve well, it is just when it comes to basic human stuff, he is just like...washing machines can handle like 2 loads of clothing right? or like turning the stove up makes the food cook faster! You know...that kind of dumb But he is so precious, I love my boy, I have grown so attached to Itachi, like, every time I draw him, I'm just like...that's a character everyone will fall in love with. Because already a few people have! So yeah! Itachi's birthday! yey!
5 responses

•
1 Jul
This is cool. So, who is/are your street-smart character(s)?

• Peoria, Arizona
7 Jul
Thank you! I think Itachi, Kagami (his sister) is very smart in multiple ways, and some other characters that have not been introduced yet

•
7 Jul
@DesirousDreamer
You are certainly very creative. Keep talking about them in discussions.


• East Tawas, Michigan
1 Jul
Itachi's Birthday, he's so adorable! He's wearing a jacket, because the AC is turned on high. I wear a jacket indoors in the summer to keep from being cold! How old is Itachi today?

• Peoria, Arizona
7 Jul
Isn't he?! Haha, maybe that is it! He just bears the heat for the photo apparently! He remains 18 until I age him up in the story haha

• East Tawas, Michigan
7 Jul

• Oklahoma City, Oklahoma
2 Jul
Yay! So is there a conflict? A sinister super-villain who wants to steal his girlfriend, maybe?

• Peoria, Arizona
7 Jul
The webcomic, no, there is no conflict, just happy wholesome stuff. The graphic novel however...a lot of conflict haha



• Peoria, Arizona
7 Jul