Affordable Laptop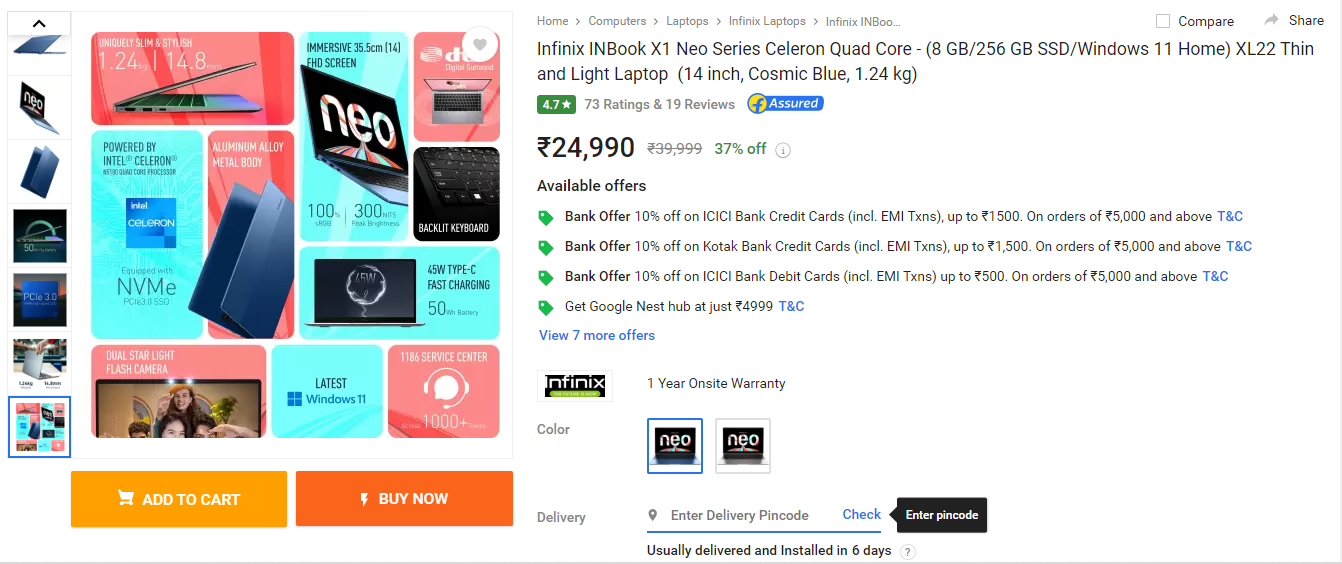 Bhubaneswar, India
August 4, 2022 12:13am CST
My laptop is currently in dying state so I found a great deal online from Flipkart but none of my friends used Infinix laptop. The price is around 314 dollar which is around 150 dollar less than my current laptop & the sepcifications are definately higher than my current laptop except for the screen size. So if anyone have used Infinix laptop please suggest me If I should buy this laptop or I should save more money to buy a better laptop

.
8 responses

• United States
4 Aug
It really depends on what you use your laptop for. If you're a gamer, it might be okay, but most of their laptops are made for students and people just learning to use a laptop. They are considered low end laptops.

• Bhubaneswar, India
4 Aug
Gaming laptops are expensive & this is as close i can get a laptop at this price. Considering the price the laptop has better specs than my current laptop & cheaper also. But I don't know how can it perform in the long run.

• United States
4 Aug
@RandomUser
The better specs and cheaper price are because the longer items like electronics are made, the cheaper the price for them and the better internals that can be included. I've never owned that brand, so am not familiar with their performance over time. (I sold laptops, desktops and other electronic items for the last 15 years but that isn't one of the brands recommended for experienced users. Mostly those are bought for students to do homework on.)



• Roseburg, Oregon
4 Aug
Check out the reviews on the laptop. I never heard of that brand.

• Raurkela, India
4 Aug
I don't agree to buying laptops online as I may be cheated with the components.

• Philippines
5 Aug
idk if its a good deal as here in philippines there are a lot of scams. saying it is high specifications or something. But if cannot run anything that you download. it is not infinix btw. it is yea. (idk if this was helpful)

• United States
8 Aug
I wouldn't just rely on price in choosing a laptop. I have found better laptops for cheaper than that online. This doesn't sound like a brand a lot of people have heard of, I wouldn't be suckered by the lower price into getting a laptop that isn't good for much more than students doing homework and surfing the web on. Please search around a lot, comparison shop between a few brands, and be careful of cheap knock-offs, rip-off artists, and scams. If you can save up money and by something better.