Look at my pretty pond plants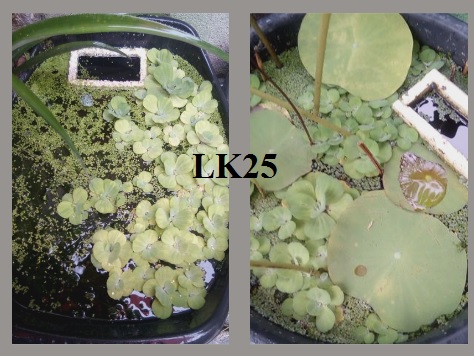 Philippines
August 5, 2022 1:16am CST
Those large floating water lettiuce had killed most of my fish so I got rid most of them. I took some time to buy new fishes, mostly mollies to restock some of ponds that had been empty for sometime. I preferred guppies more but they're not alot in his shop now a days. While I was browsing I shared the seller that most of my excessive aquaplants goes to my crayfish as they have grown a bit big in the past few months. But he advised me to sell most of them to him because some of his customers are looking for plants for their aquarium. I will try to grow them after a week, too much and it will suffocate my new fishes. With regards to the pictures, the first one is a oblong bucket with duckweeds and water lettuce. The second one used to be a trash can, converted into Lotus plant wtih duckweed and water lettuce. Both has molly fishes now.
9 responses

• United States
5 Aug
I hope the seller gives you a good price for the water plants he wants to sell to his other customers.

• Philippines
6 Aug
I gave him two crayfish and didn't pay me with anything
@DaddyEvil
not sure if he will pay me for these plants.

• United States
6 Aug
@Letranknight2015
Hmm... I'm not sure I'd be willing to give him anything else if he's planning on selling it. I think I'd ask how much he's willing to pay before giving him anything else.

• Philippines
6 Aug
@DaddyEvil
I will do that this time. I hope he has money to pay me. And the crayfish i gave him were too young.


• Marion, Ohio
5 Aug
Its better to sell the extra than throw it away.

• Philippines
6 Aug
Hello
@wolfgirl569
Not really I just feed it to the cray fish.

• Philippines
5 Aug
Nice if you can sell the water lettuce since I think there are many looking for them. I do not think that plants can kill the fish, oftentimes they die because the water condition is not good anymore. Plants, in fact, can supplement in oxygenation of water but of course, when the water is polluted by fish waste and plants could not absorb those excess waste and not partially replaced it at least once a week it could kill the fish.


• Philippines
8 Aug
@Letranknight2015
They do not affect fishes in fact they help condition the water since they try to get as much waste from Fish to make the water livable. But of course if there is too much waste in the water column this is what poisons the fish but plants do not kill fish. The roots even become the hiding place for fish eggs and the fry too.

• Philippines
6 Aug
When the water lettuce gets bigger, the roots kinda suffocate them along with other aquatic plants
@rsa101
But yeah, maybe I should have done water change before i put the new fishes over there.


• St. Catharines, Ontario
5 Aug
What are the white rectangular things? Is water lettuce safe for human consumption?


• St. Catharines, Ontario
6 Aug

• Philippines
6 Aug
It's a styrophone which i cut and converted into a feeding layer. That ways the fish food wouldn't spread every where and have it contained in one place for the fish to eat
@BarBaraPrz


• Cagayan De Oro, Philippines
5 Aug
That's awesome innovation. Hoping to see your fishes happily swimming.


• Philippines
6 Aug
Hello
@cacay1
sadly, because of the rainy season, changes in water temp. causes fish to die. Like the one I saw this morning. looks like Im gonna need to buy more drift wood.

• Cagayan De Oro, Philippines
6 Aug

• Philippines
6 Aug
@cacay1
Just one for now. But the last batch they were five and started dying. So I bought a new one. I might buy water conditioning.


• Quezon City, Philippines
5 Aug
Wow. That's a nice one. But be careful of mosquitoes. Those areas might be egg laying place of mosquitoes.

• Philippines
6 Aug
This is why I put those fishes in the first place
@luisga814
I wouldn't mind having mosuito larvae, it's good live food for them.

• Quezon City, Philippines
6 Aug
@Letranknight2015
Good to know there's fishes in there because if not stagnant water will be a laying eggs place of mosquitoes.

•
5 Aug
I admire your patience to grow such plants. I have a black thumb, so nothing but cacti for me, LOL!

• Philippines
6 Aug
I used to grow pot plants but pest kept ruining it
@gtdoss

•
5 Aug
Great job! I'm always in awe of people who manage to tend to plants and animals I could never do it properly.

• Philippines
6 Aug