Luna is calling me. And I want coffee.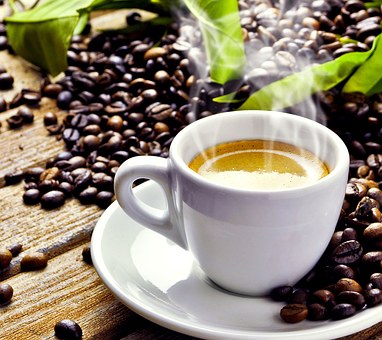 Chile
August 7, 2022 10:17am CST
When Luna discovers that I´m awake, she comes to the glass door of my bedroom and starts to yelp. I talk to her and she lies down there waiting forr me to get up. I will now go to the kitchen and prepare a coffee of me and a snack for her. Claudia just called me and said the they will come to pick me up at 5 pm. So I´ll have time to shower, wash my hair and have a good lunch. Claudia told me that Sofía would be very happy if I gave her some money as a gift. So for me it will be easy and she can look for something she wants later on. It seems that everything is under control.

I´ll go for my coffee and to pet Luna later.

9 responses

• United States
7 Aug
I had a little coffee today and it was nice. Iced coffee of course.

• Chile
7 Aug
I want it to burn my tongue to see if it heats me inside


• East Tawas, Michigan
7 Aug
@marguicha
I always want my coffee as hot of possible! lol

• Chile
7 Aug
@kobesbuddy
I only make iced coffee in summer. I make the coffee and add scoops of ice cream.



• Redlands, California
7 Aug
Luna just like I need coffee too. Everyone needs coffee.


• Chile
7 Aug
Coffee is about the best one can drink

And nobody hates you if you are an addict


• India
8 Aug
It is a good idea to give money as gifts as many a time gifts are not found useful

• Rockingham, Australia
8 Aug
That's good that you're all sorted. I hope the rest of the day goes as planned.

• East Tawas, Michigan
7 Aug
Luna is always glad to see you, she probably needed to be fed.

• Chile
7 Aug
She only eats dog food at dinner time. But she loves human food snacks. She knows that human food is served from a pot from my kitchen (and she can´t lick it) and dog food comes in an old plate my grandchildren had when they were little. She is not interested in dog food and she eats it at dinner time. But she has to wait for me to place the human food in her dish and she gets very nervous if I don´t hurry


• East Tawas, Michigan
7 Aug
@marguicha
I used to share a small amount of human food with Kobe. He would get very excited, getting a few bites of whatever he had smelled cooking!


• United States
7 Aug
Luna sounds like such a sweet dog. I hope you have fun at the celebration.

• United States
7 Aug
It sounds a perfect day. Enjoy it. Hello Luna.