Dandelion Wishes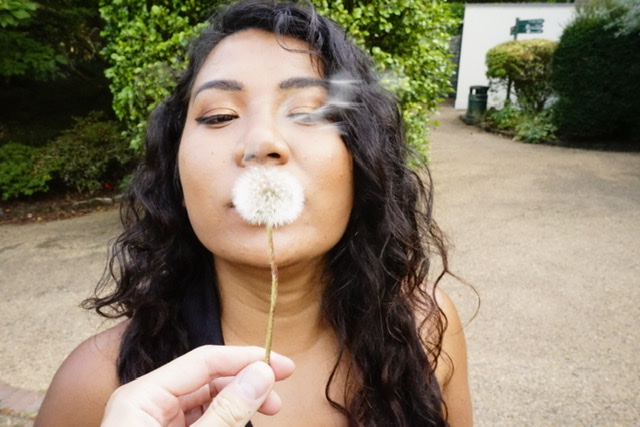 United Kingdom
August 14, 2022 2:11pm CST
I saw some clumps of dandelions from our walk yesterday. They are rumoured to grant wishes. It may not work but I wanted to give it a try anyway. I decided to pluck one to blow it and make some wishes whilst doing so. I'm hopeful that the wind will carry it to the heavens. So today I make a wish for my visa to finally come next week as I have already recovered my injury and I would say I have rested well enough to start on a new job and challenge. I also wish for wars to end and peace to reign. Lastly, I wish that no one would need to be hungry or homeless in the world. What do you wish for these days?
6 responses

• Philippines
20 Aug
Your wish for your visa will surely be granted but your wish about war to end and peace to reign and no one be hungry and homeless may remain uncertain. They're big issue to deal with and it will take time. Anyway, I do appreciate how kind and thoughtful you are especially to your fellow being. God will bless you for that.

• United Kingdom
20 Aug
Unfortunately my visa wish is still not happening. I am extra upset as I was really expecting it last week. Sadly to no avail.

• United Kingdom
22 Aug

• Philippines
21 Aug


• Philippines
14 Aug
ohh I see. idk if there is like that in here. Cuz I have not seen one. we also hope your visa will come

• United Kingdom
14 Aug
Well I am sure it exists and grows in the Philippines. I hope so too. Anything you are wishing for?

• Philippines
15 Aug
@flapiz
I guess it just dont spawn in cities. I just wish for good health tho

• United Kingdom
15 Aug
@DevMrSamEleazar
Well that is a very lovely wish. I hope you get it!



• Daytona Beach, Florida
14 Aug
Only one of those is realistic. But we can all dream.

• United Kingdom
14 Aug
Yeah we can still dream. I do hope my first wish gets fast tracked


• United States
14 Aug
Here we make wishes but no one will tell what they wish for.

• United Kingdom
14 Aug
Yeah
@MALUSE
just told me if I want it to happen I should keep it a secret

. I guess same applies there.

• United States
15 Aug


• United Kingdom
14 Aug
Uh oh. Oopsie too late but I still hope it will come true



• United Kingdom
20 Aug
Ahahahah yeah we can be big pollinators

. Well I hope you get your wish