Parable: Time should not be pushed against, or it will push back against you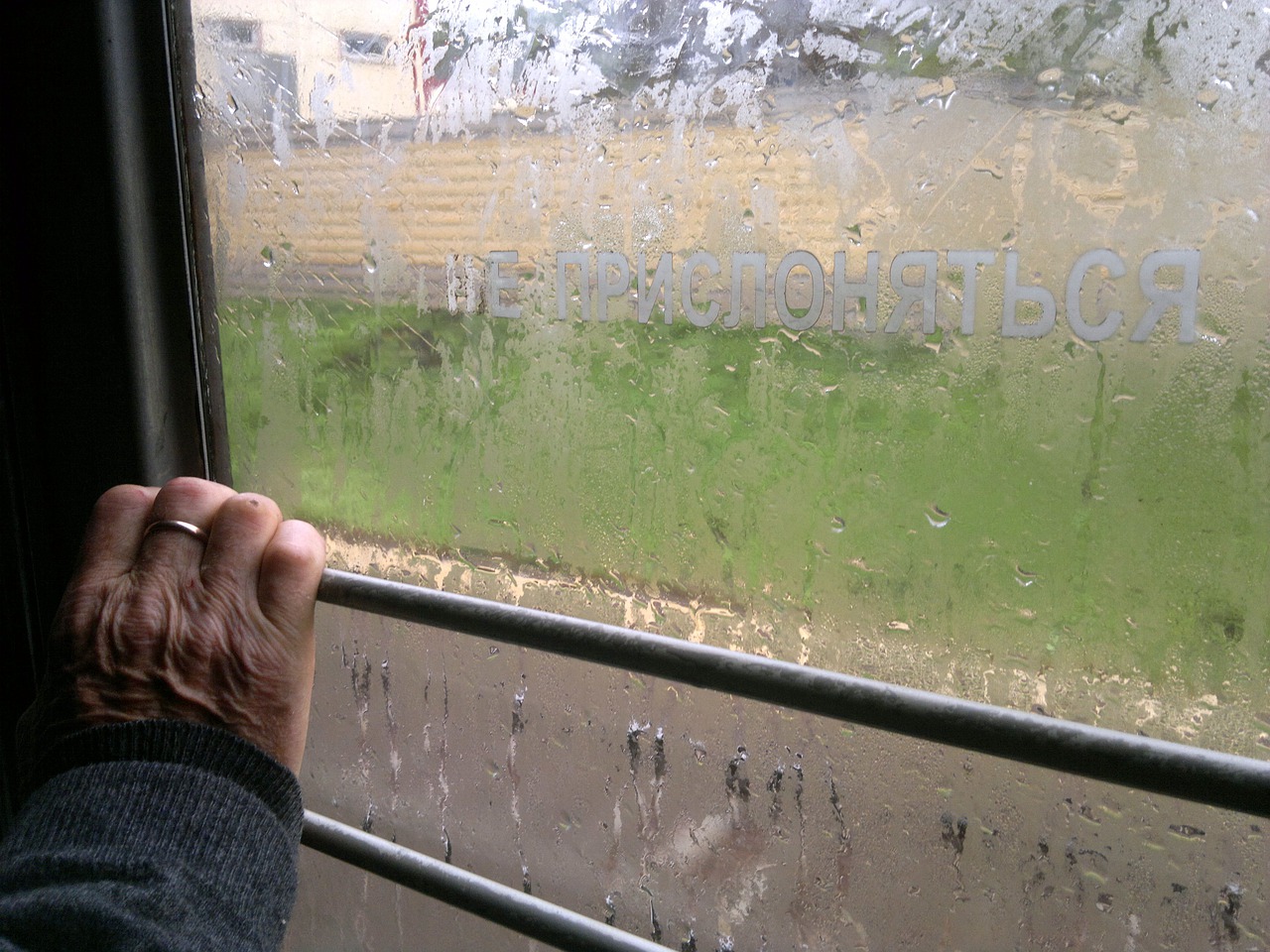 Australia
September 17, 2022 11:13pm CST
An old man was riding on a train, looking idly out the window, when he saw outside, a man riding a bike, holding up a sign towards the train. It said: "This train once killed my mother, when she was on this train, ten years ago, and she stepped off of it, and walked across the track, and it took off early, and killed her." The old man grimaced. He was that train driver, and the train was in his responsibility to control, but he had been occupied, thinking of his now finishing his shift, and he had taken off, ten minutes early, to take the train into its depot. He had retired after this, and this had been his last trip as a train driver. Ten minutes saved of his time, had cost this lady, the rest of her life. But, he had lived with this memory all of his life since too. And every time when he rode this train now, the son seemed to know that he would be on it, and so he would again ride besides it, with his sign. The old man died, still with this sad memory, still at the top of his thoughts. We need to take time for time to be time sometimes, instead of our trying to speed it up, which always will cause us problems in our lives. Photo Credit: The photo used in this article was sourced from the free media site, pixabay.com When we extend our hand against time, it will usually smite us with its hand, in reply. Time needs to be let to be itself.
9 responses

• Mojave, California
18 Sep 22
Well you know what is funny. I am probably still one of the only people that walk to the local convenience store because gas is expensive and sometimes I am not sober to be driving. Plus sometimes just nice to walk and see the pretty landscape. Anyway, I was walking fast. I always do. Walk like you have a purpose in life. All to get to store and see the line. Dammit should have walked slower. Be no line if I walked slower.


• Australia
18 Sep 22
There is good and bad about walking slow, and enjoying the scenery. The good is obvious, you savor the scenery; the bad, you do not get your heart rate up, by walking fast, so fewer health benefits for the body, but more benefits of having a relaxed mind, I guess too. But you added another bad side effect there, of fast walking, taking more time, the queue would have lessened. It could have been the reverse too, though, l guess. The line could have grown even longer.

• Mojave, California
18 Sep 22
@innertalks
It is interesting, everyone always says you just so tense and I do try to tell my self slow down world not going anywhere. I just cannot do it for some reason. It does tell you things about yourself and always thinking three moves ahead where people like slow down, do this first and get to the next point when it comes. Its very important and probably the best advice I ever received in my life even though I suck at following it.


• Australia
18 Sep 22
@crossbones27
Maybe army training makes you want to do things quickly, and move onto the next. I like to work quickly in the mornings, getting all my work out of the way, then l relax for the rest of the day. I do not like doing anything much in the evenings.


• Singapore
18 Sep 22
I recall my friend in his wheelchair getting excited when he saw his bus approaching. In his moment of an enforced hurry, he tried to beat the bus to reach the bus stop overlooking the gradient on the approach to it. He tumbled down and broke his leg necessitating weeks in hospital and rehabilitative care. When I visited him, he was ruing that moment of carelessness and wondering if he could just take it back! But these are done deals and irrevocable! Like the train driver, in this case, we always have moments we regret falling into a trap due to irrational exuberance. As I grow older, I watch my steps more and purposely slow down. Let time overtake me as I watch the world pass by! But then time can be relative like what Einstein said: "Put your hand on a hot stove for a minute, and it seems like an hour. Sit with a pretty girl for an hour, and it seems like a minute. That's relativity.".

• Australia
18 Sep 22
I wonder if Einstein was deluded too, but he was talking about his own theory of relativity there, not necessarily about time. Time seems to be a constant to me, built into the Universe by God, to run at a certain pace, as when he created, the world, he created it within time, a day at a time, so time must be a variable, available to him too, and not just relative, and non-existent, as such, due to its appearing, or disappearing, relatively so, according to the situation. Time is a law, like other laws then, like gravity, energy, electromagnetism, etc. etc. A step, taken in time, can never be repeated upon, or taken back, and so, we should be careful about each step we take, never moving through time rashly, or carelessly so.

• Australia
20 Sep 22
@Shiva49
God, must be working perfectly with time too, and nothing in its way can be out of order, mistimed, as all is a part of his plan, and he knows what will happen. Time also runs within us, and our eternal clock is relative to the amount of stress that we live with, and from. Time runs externally, eternally, constantly too, for God, and all remains peaceful in God's seeing and running of time. It is only our own minds that speed it up, or slow it down, and if we became heart people, instead of mind people, we would remain peaceful in our heart's boat on the rougher seas of our mind, despite our mind throwing up storms at us.

• Singapore
19 Sep 22
@innertalks
Yes, for God everything is perfection personified. But for fickle-minded us, time looks relative. We need it to slow down at times or cannot wait for it to blow over depending on the circumstances we are in. We can be clock-watchers too and also want it to stop. The ultimate wish could well be to live forever. The search for the elixir of life is too alluring!


• Philippines
20 Sep 22
Such a sad, sad story. Indeed, we have to learn how to pause and stop for a while rather than rushing around like we don't have time to spare. I like the last phrase and it made me think that I, myself, should observe this verse. You post such thoughtful and insightful discussions that it had always made me realize significant things in life. I remember the story of a famous violinist who had played in one busy New York subway but he was ignored by passersby because they didn't have the time to stop and listen. They missed one of the most expensive and popular performances just because they were all "busy", Had they known who was playing, many would have stopped and appreciated the music. Sometimes, we don't appreciate the small significant things because we're busy living a toxic life.

• Australia
20 Sep 22
Thanks. I like to write stories with life lessons in them. I remember another violin story too. An auctioneer was trying to sell an old, dilapidated, looking violin. He started the bidding at $20. Nobody wanted to buy that crappy looking old instrument. He dropped the price to $10. Still there were no offers. Finally, he offered it for free to anyone who would take it. Then, an old man walked up from the back of the room. He took the violin. He played a beautiful tune, so touching, it brought tears to the eyes of all of the listeners in the room. "Now", he said to the auctioneer. "Try auctioning it again." $1,000, said, the auctioneer. And then he was offered $2,000. The violin was sold that day for $5,000. Yes, we often do not see the true value in things.

•
18 Sep 22
Why did the woman walk across the train tracks?! Why didn't the train driver check first before taking off?!

• Australia
18 Sep 22
She was taking a short cut to the carpark, illegally crossing the track. The driver was not expecting anyone to be on the track, and took off quickly, without taking a proper look ahead. The lady was wrong to do that, but she knew that the train usually always stayed in the platform for ten minutes. She wasn't expecting it to take off early, like that. There was carelessness on both sides.

• Philippines
8 Oct
This remind me of this line; Anything done in haste leads to waste.

• Australia
8 Oct
Yes, haste is a waste of time...too.

• Kitimat, British Columbia
19 Sep 22
There is so much to unpack here, and I found this to be very confusing, because of the many themes included, and the weird conclusion that time is responsible. The reason this happened is because of lack of awareness, duty, and fecal decision making skills, on behalf of everyone involved. The driver was not a professional, and did not follow protocols. The lady did not look before she stepped in front of the train. And the son refused to put in the work to heal. He did not take responsibility to fix himself. And expressed his pain in a way that caused more pain and doubt, instead of the peace and the clarity needed, for people to learn from his situation. Time is not responsible for anything. Bad timing. But not time itself. Time will go at times pace for everyone. And you get to decide what speed you go within it. If you want to allow yourself to be limited by your mind, so be it. But I will not allow anyone to tell me, what, and what is not, possible within the realm of my reality, and the constraints of time. You can either continue to crawl, or join me at warp speed. Either way, time marches on. And either way, I will love and respect you. For your courage to make the best decision for your family, at the time, And for your ability and power, to command your will into reality. Either way, I will be happy to share the spoils of my harmony with you


• Australia
20 Sep 22
@DRCashin
Well, this is how I see it working: There is God, and love, and then, time and creation, and consciousness is a field that connects all the parameters, so to speak, time to creation, and love to God. With love, consciousness is a mirror that love can see its actions through, but with time, time is not a mirror of consciousness, but a river, of sand, that consciousness, over time, can create with, but sand structures never hold up, and so the consciousness gained through life, must carry across to soul, as awareness, and so a soul gains then, in the knowledge of truth, through the tools of life, creation, consciousness, and time, with love being the energy that fires all of these up into their existing existences. The spiritual guru Nisargadatta Marijah, says that: "Awareness is not a form of consciousness." Awareness is greater than consciousness. His books are well worth exploring.

• Australia
20 Sep 22
Thanks for your in-depth reply. Time is very important. It is related to consciousness. Only God can work with time perfectly. We are still learning. Time is the fly in our ointment. We cannot walk until after we have crawled. Things must progress in order, and time is the orderer. Things do not come before the world is ready to receive them. We could not go to the moon in Buddha's time; time brings higher consciousness, and readiness for higher accomplishments. This train driver was a professional, having driven trains for well over forty years. This was the day of his retirement, his last trip. A retirement party had been planned for him. He wanted to shunt his train into the shed already. He acted ahead of time. He made a bad mistake against time. Time teaches us patience. Time is the great hidden identity, behind the scenes, teacher/life instructor of God's. With time, all is healed, all is revealed, but nothing happens, or should happen before its time, and if it does so, we are usually then acting rashly, and we mess-up the natural progression of time in our life journey, and a mistake is made that we might long rue afterwards. Consciousness, time, God, and ourselves, are a unit which must jell together to work flawlessly, seamlessly. We cannot work alone with consciousness alone. We must keep our own part in it all. Time is the factoring agent of God, that he allows to be used by his creation to create a path, a journey, through it, with steps that need to be taken in turn, and this means that life lessons are received as needed, and time either delays, or allows lessons, to come as needed, as required. Time is the controller of God, that stops and speeds up events in lives, and so it is relative to each life, but always at God's disposal, as a tool in his toolbox of love too, for each part of his creation. Everything depends on time, the unfoldment of the Universe, from the big bang, the theory of evolution, and this is shown by the statement that when your time is up, it is up; time controls all. Time is the penultimate power that sits behind the greatest power, God, and determines all things under God, affecting all things, controlling them in a fashioning way as a constant drip of water changes a rock over time too. Time is the great constant in it all, ticking away endlessly, relentlessly until God puts a stop to it himself.

• Kitimat, British Columbia
20 Sep 22
@innertalks
talk about a lot to unpack! i agree with everything you said, but it is the first timeI've heard it said that way. I have so many questions, and I don't know where to begin. I guess we start at the top. Can you elaborate on the relationship between time and consciousness?


• Philippines
18 Sep 22
Our concept of time is a constructed one. We measure it in seconds, minutes, hours, days, months, years, or a lifetime. It is absurd to think we can control time. A Mayfly's lifespan is just 24 hours. Still, it manages to do all the things it is supposed to accomplish in its very short lifetime (when compared to ours) Both the old man and the mother's son refused to let go of what happened many years ago. They are trapped not in the past but in the memories from the past.

• Australia
18 Sep 22
Time has a certain power to it though, as it cannot be reversed, and once we make a mistake against time, we do have to then live with it, as it can never be undone, and time will kill us all in the end. If we have an accident by hurrying too fast on the road, we cannot not have that accident. It is already a part of the timeline of our life. The events on that timeline can never be erased. The effects can be lessened by our thinking, actions, and attitudes, though. I think time is a given. Then, we decide how to measure, or live by, and with it, ourselves. Time exists, whether we exist, or not. It is one of the dimensions of our Universe.

•
8 Oct
It's sad to think how many times a mistake that only takes a moment can shape the rest of our lives.

•
12 Oct
It sad indeed.There are times our minds get so preoccupied by worries in life.We need to reflect on our inner feelings with much alertness