If your man doesn't post you, take his phone....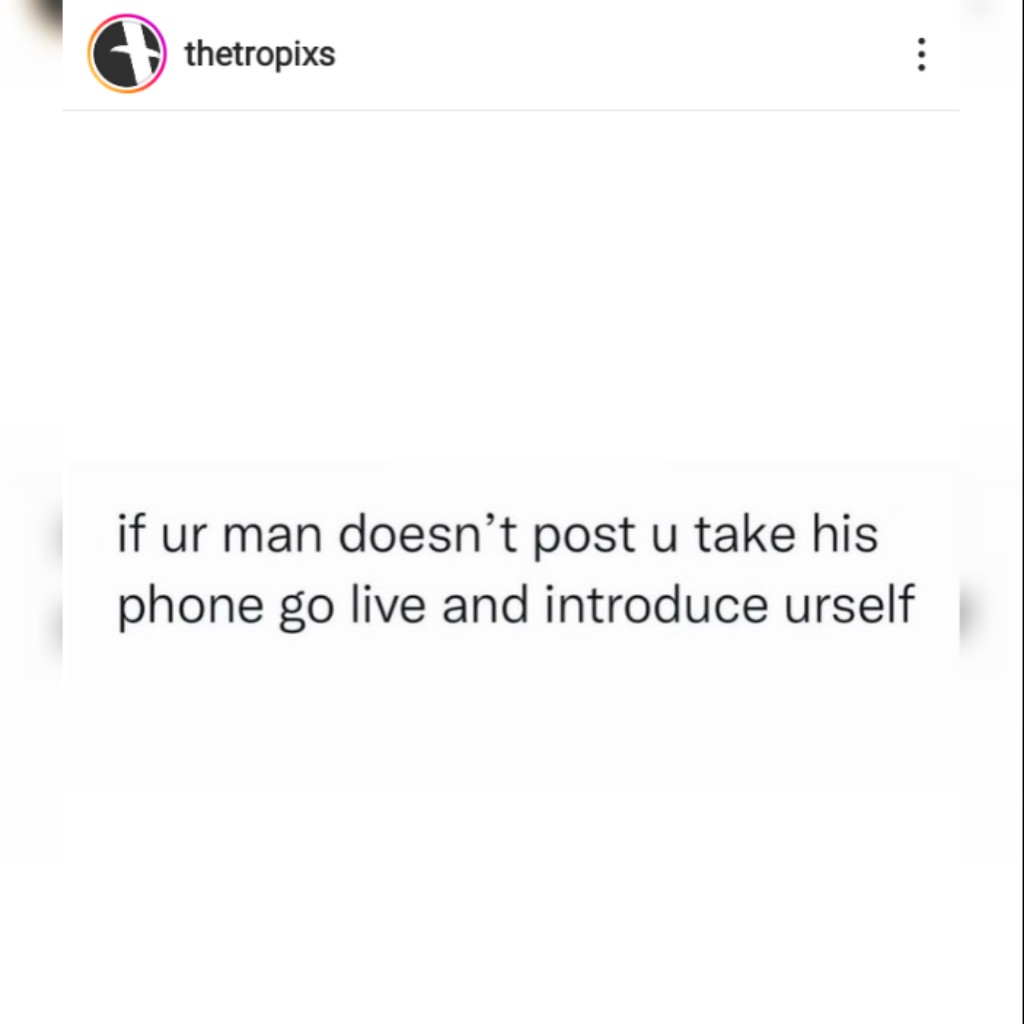 November 15, 2022 9:25pm CST
So I came across this post on my Instagram just now, I scream laughing

So many different takes or perspective to this one "suggestion" or situation. Taking his phone and going live will definitely clear things up in seconds. I mean do you really want to know why you were not introduced to his social media? Can you stand to find out the possibilities of what that could mean? Why are we worried about being shown off to his social media followers, whatever the case I would love to be on that live and find out with this girlfriend

1 response

• Staten Island, New York
23 Nov
I don't mind if hubby doesn't post about me or pics of me on his social media. I sometimes post pics of us and tag him. His followers know about me that way. I do wonder why he doesn't really do that though. I am not even sure he "likes" anything I post.