Last Day...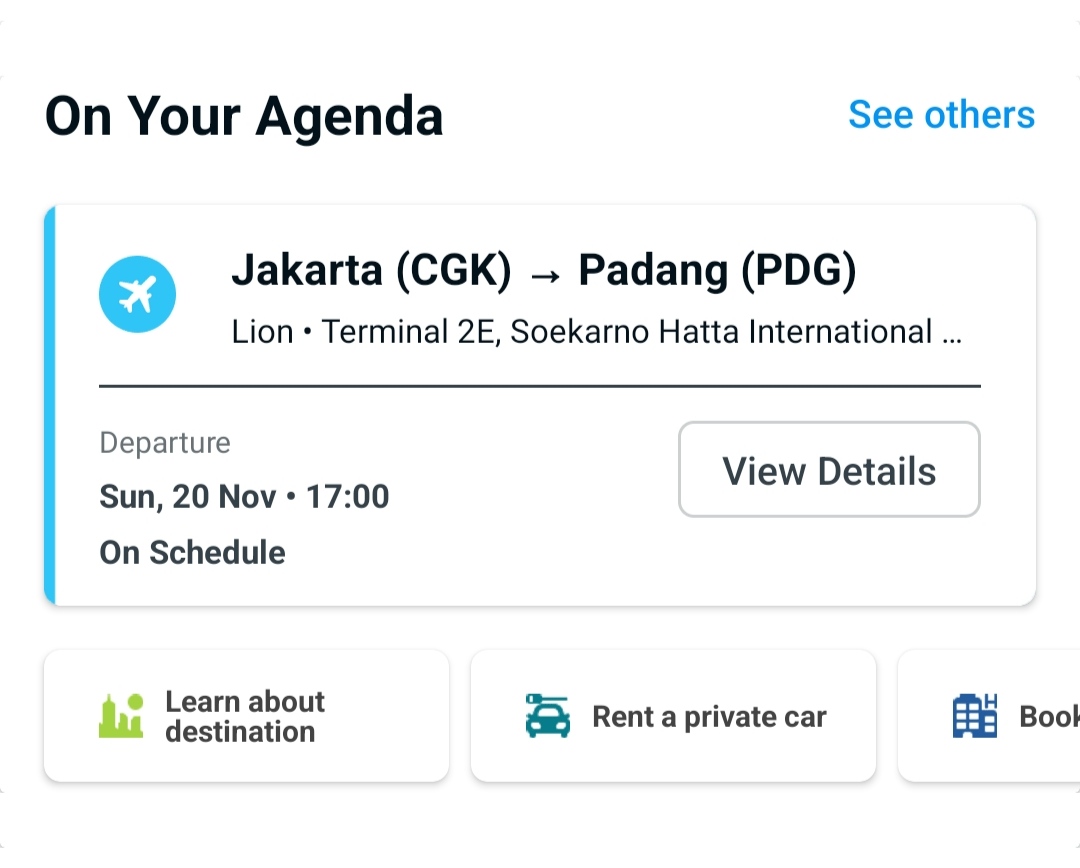 Indonesia
November 19, 2022 12:29am CST
Hola Mylot, how are you? Its 1:19 PM here and cloudy outside. Its my last day laying on my bed all day, because tommrw i will back home and back to my routine. For my flight tmrw, i dont have to pack a lot of things because its just me (my wife and my daughter will extend their stay here). I wish i coud extend but i cant, i have to make sure my shop running well tho. I will take bus to airport at 11 AM from Bandung to Soekarno-Hatta International Airport (Jakarta), i have 5 hours to catch my 5 PM flight. And according to schedule i will arrive at Padang at 6:45 PM. I try to tell my daughter that i will go tmrw but she said "dont go daddy, stay here". Oh My God, i cant do this but i have to. How about you guys? Enjoying your weekend yet? Stay safe, take care and have a great day
6 responses

• United States
19 Nov


Yeah, daddy, you can stay longer, too... Kids just don't understand daddies have to work and make money so kids can buy more toys.

My day was very cold outside. Our high never went above 25F/-4C with a wind chill of 9F/-13C. It was really fun! Pretty complained that the house was cold, even though it was still 73F/22C in the house. I told her she could go out to the garage and get the electric blanket and bring in to use if she wanted... She just looked at me and closed her bedroom door and wrapped a regular blanket around herself.


• Indonesia
19 Nov
Minus 4? OMG i cant deal with it. Thank God, tmrw i will back to my hometown with 25-30C, i cant deal with cold weather.

• United States
19 Nov
@MrDenata
I'm just glad it didn't snow! At that temp the snow might stick around for a while!

• Indonesia
19 Nov
@DaddyEvil
i wish i want to experience the snow but cant deal with the cold. How come?



• Hong Kong
19 Nov
Have a smooth flight back home.

• Indonesia
19 Nov
Thank you so much, M. How are you today? Its been a while not talking with you

• Indonesia
19 Nov
@Beestring
yes, i'm fine too M. Anyplan for the weekend?

• Hong Kong
19 Nov
@MrDenata
I'm doing well. Thank you. Hope you are fine too.


• Indonesia
3 Dec
Enjoy your flight, hope you arrive safely at your destination..


• Indonesia
20 Nov
Wait, your mom leaving because of you?

•
23 Dec
I don't have flight experience and i hope u enjoy your traveling


• Indonesia
24 Dec
What do you mean with you dont have flight experience? You never use it? Or what?

• Mombasa, Kenya
14 Jan
@MrDenata
I wish you a good luck in whatever you do my friend