Midweek Thanks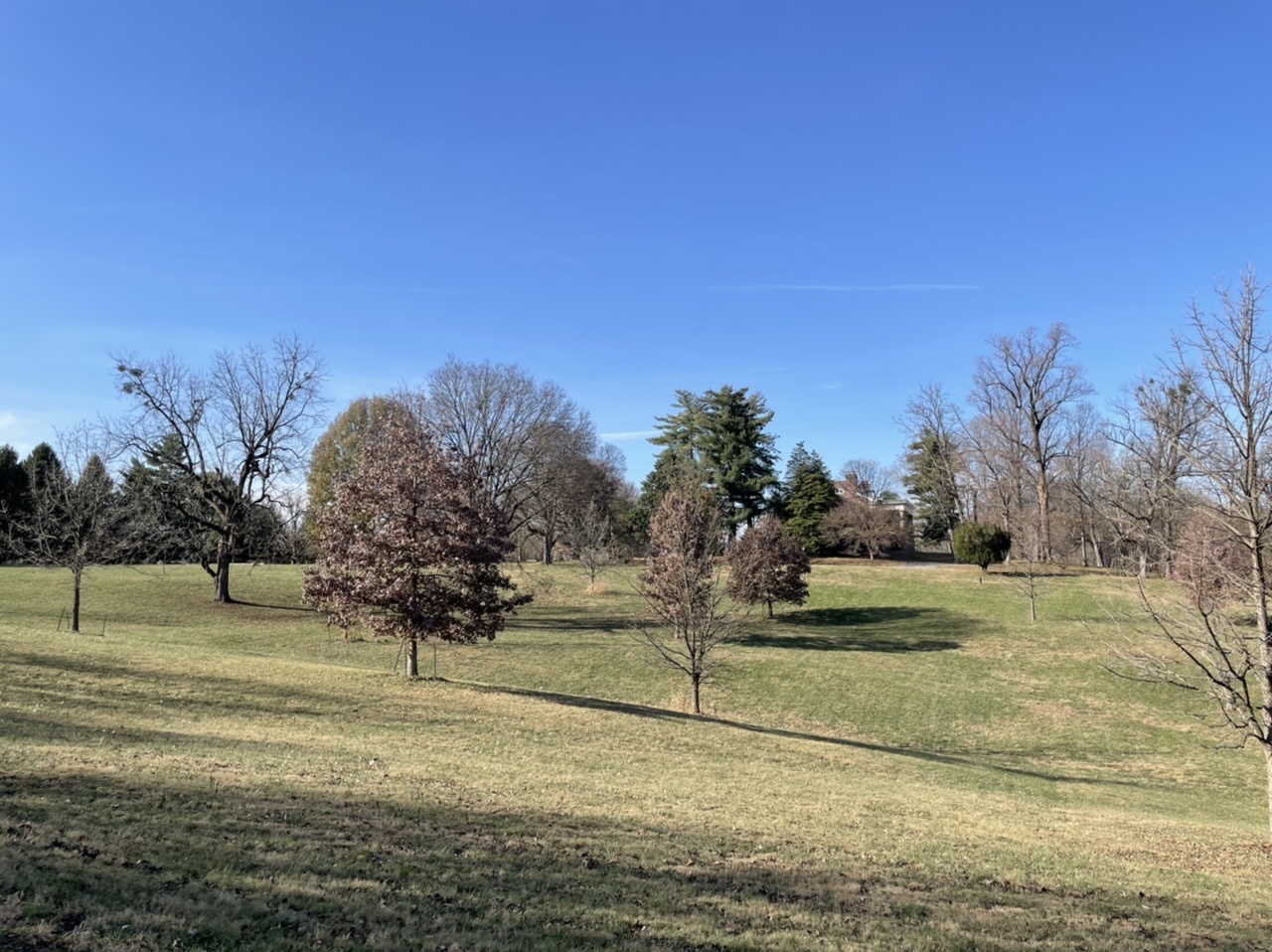 United States
November 23, 2022 8:05pm CST
No, no "musings" today. It was just too good. What a wonderful day I had!! Yesterday I was in a funk. I
LOATHE
November 22, because it's the anniversary of when my mom was stricken with a brain aneurysm. I've told the story before, and I won't burden you with it again. As I said on my Facebook message, it was much harder to go from Thanksgiving plans to watching EMS take Mom out in the space of less than 90 minutes than it was to get the phone call from the hospital that she had passed 17 days later. Many of you have been through something similar, and you know the pain.

Today I didn't feel a whole lot like being festive, so I just decided I'd go to a nearby Mark's Feed Store for some turkey (enough to bring home for lunch tomorrow, too). After lunch, I went to a different park for a walk. Along the way I got two unexpected blessings. When I came out of the restaurant there was a Prius backed in next to my car. The driver was sitting in the car with his window rolled down (he's an Uber Eats driver, there to pick up an order) and apologized for not giving me a lot of room to maneuver into my car. Well, that wasn't
his
fault, he was between the lines and so was I. That's a poorly-drawn parking lot. At any rate, we chatted for a couple of minutes and left each other with Thanksgiving well wishes. Then I went to Joe Creason Park for my walk. Joe Creason was a columnist in our local paper when I was a kid. His column was called "Joe Creason's Kentucky," and it was one of those slice-of-life, fun, restore-your-faith-in-humanity columns. Yes, we needed those even back in the 60s and 70s. There's a tennis court at the entrance of the park, and that's where Creason died in 1974, suffering a heart attack while playing tennis. The park, therefore, was named in his memory. While walking I took the picture you see. At the bridge over Beargrass Creek I saw a displaced Marine (there's no such thing as an "ex-Marine"

), sporting a USMC shirt, walking toward me. He was older, and I saluted him, thanked him for his service, and identified myself as his Uber driver (it's a long running joke between the two branches of service that the Navy is the cab driver for the Marine Corps

). We stood and talked for a good 15 minutes, then we resumed our walk — together — back up the hill to the parking lot. He's a Camp LeJeune vet, and he has the early stages of some rare blood disorder.

Still, at 74, he has an amazing, positive outlook. He said he walks the park, about 4-5 miles, a day to stay in shape. That was a remarkable blessing, and an unexpected one. When we reached my car I shook his hand, thanked him again, and wished him and his wife a good Thanksgiving. My Thanksgiving has already been made for this year!!
8 responses

• United States
24 Nov
Sorry about your mother. I'm glad you had some good socialization to perk you up. I wonder if the Marine has placed a claim for funds since he was at Camp LeJeune? Lovely photo.

• United States
24 Nov
He said he had filed a claim. He was reluctant at first (he didn't want to file for the sake of filing), but after they found the disorder he really had no choice. Glad you like the photo. Thanks for your kind words. I'm good most of the rest of the time, but November 22 still doesn't get along well with my memories.

• United States
24 Nov
@1creekgirl
— it probably is. The guy who owns the local Putt Putt was stationed there and now he's in stage IV renal failure.


• United States
24 Nov


• United States
26 Nov
I know what you mean Four Walls..you were blessed to meet these lovely souls to accompany and talk with you

I am sorry that memory is there about your Mother..I can understand..I can barely breath without mine RIP our Moms I wish you a Happy Belated Thanksgiving


Interesting about the park named after that guy..sounds a goodun RIP


• United States
26 Nov
There are many, many friends who've passed away…but there's only one Mom-shaped hole in my life. You know that feeling, I'm sure.



• Rockingham, Australia
24 Nov
That's such a lovely post. I'm so glad you had these blessings on that day.

• United States
24 Nov
Thank you. It really was a great day. You get blessings in the most unexpected ways sometimes.

• Rockingham, Australia
25 Nov

• San Jose, California
24 Nov
I'm glad your day was lifted a bit. Happy Thanksgiving.


• United States
24 Nov
It was a truly blessed time! Happy Thanksgiving to you as well!


• United States
24 Nov
Yes, we all have pain. Sometimes what someone needs more than anything is someone to just listen. I was happy to listen to him talk about being in Vietnam, and the happiness of going on vacation all the time with his wife to the Smokies (I know the feeling of loving to go there!).

• United States
24 Nov
@FourWalls
I know that very well. Listening is priceless.


• United States
24 Nov
And speaking of fake boyfriends, they're building a City Barbecue on Poplar Level Road near the zoo!

• Marion, Ohio
24 Nov
Sorry about your mom

Happy that you had some good things happen today.

• United States
24 Nov

Thank you. It's that heartbreak that we've all been through (or will go through), and I'm sure there's something that'll trigger it for each person (as we're all different). I had a great day, hope you did too!

• United States
24 Nov
Your post made my Thanksgiving much brighter...thanks. But I understand how this holiday will always be a sad one for you.

• United States
24 Nov
I'm glad it brightened up your day.

I've had a miserable November, mental health-wise, but once I get past the 22nd I'm fine.

At least I know it's coming.