Snow, for warm climates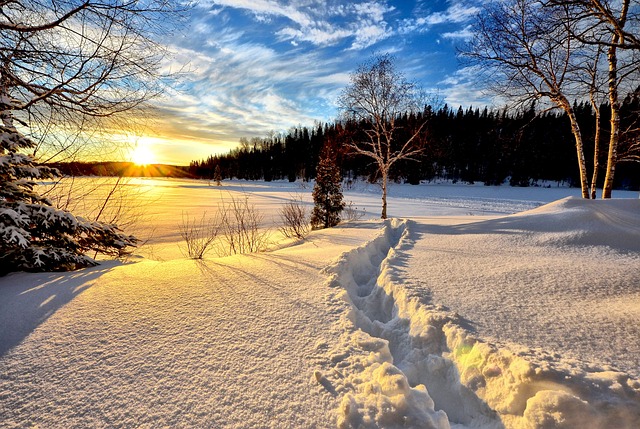 United States
November 23, 2022 10:24pm CST
Greetings friends, Seeing as here in Minnesota we have already had our first snowfall and it will likely be with us until Spring I thought this might be a good time to describe what life with snow and ice is like for those of you who do not live in a climate where it stays around for months out of the year. Minnesota, is the US. state which is farthest North , right under Canada, and East to West speaking - is in the Middle of the US. (Where I live is right next to the Mississippi river which divides east from west in the US.) That being said we live with snow and ice for approximately November thru April. Yes, about 6 months. Early in the season, we may receive snow that melts when it touches the ground. However usually by mid - November lawns are covered so no grass shows and the snow is here to stay until April. There are different types of snow - some comes down as little icey pellets. Some as hard, dry flakes. This is ideal for winter removal as it is usually light weight. Some comes down in big clusters of flakes and is very heavy and wet. Beautiful to look at and yet oh so hard to remove. When it's realllllllllllllllllly cold out, I mean single digits in Fahrenheit or negative digits, then - you can actually see the individual patterns in the little flakes themselves. Oh so tiny, but also oh so detailed. Beautiful, but .... who wants to stand around too long to look when it is oh so cold out it. The best snow for snow balls, snow fort building, and the like is the heavy wet stuff. As for snow removal, it is quite heavy. Once the snow is here to stay, you cannot expect just to wear it down. What happens is you create ice which is hard, lumpy and uneven. Not ideal for walking, or for driving. Speaking of driving , one must be very careful. Allow longer to get places. Do not crowd other cars. Start slowing down early. No sudden moves with the wheel or the gas or brakes. Behind the wheels sometimes large boulders of ice accumulate on your car. You should try to kick these off as you can. Sometimes they just let loose as you're driving too. Large rocks made out of snow and ice. When we get close to spring - the snow is no longer pristine white. Instead it appears greyish and dirty. So - tropical climate folks, did you find this interesting? Fellow snow dwellers - how did I do describing ? PhotoL Pixabay user Alain Audette
7 responses

• Rockingham, Australia
24 Nov
Well, I'm not really typical tropical climate but I found it informative and interesting. Snow intrigues me as I'm so NOT used to it.


• United States
27 Nov
I always thought those Baobub trees look fantasically otherwordly :-) Do you not get snow there?

• Rockingham, Australia
27 Nov
@FayeHazel
Other parts of Australia get snow but it's very rare in our state.

• United States
27 Nov
@JudyEv
Ah.... how nice it must be. I would love a "green" Christmas


• United States
25 Nov
I always think I would like Minnesota. Here it is nice with the sun even in the snow you can wear shorts

• United States
27 Nov
We do have the four seasons here which is nice. To be absolutely honest my arthritis likes the cold better than the hot. Though personality wise I prefer warmer. The snow can be pretty. Wow! Does the snow melt right away?

• India
24 Nov
I am from Sub Tropics and yes snow interests me. I have experienced snowfall just once in my life, only for some time. Yet being in constant snow, ice and black ice(?) is a challenge by itself. It isn't like a few minutes or hours visit. I think you described pretty well!


• India
27 Nov
@FayeHazel
Car exhaust freezes! Oh that means one doesn't have to stop anywhere and just keep moving?

• India
28 Nov
@FayeHazel
So experience obviously matters a lot while driving on these roads. And even the experienced ones must drive cautiously.

• United States
27 Nov
Oh how nice the climate must be there. Oh yes. Black ice very tricky. Car exhaust freezes on busy roads and it is invisible. That's why it's good to drive as if it's always icy in the cold weather, even if the pavement looks clear. I'm happy I could shed some light on spending extended time with snow


• United States
24 Nov
Ooh, that's a beautiful photo. I like snow…somewhere else. When they threaten us with snow here I pack up and go south.

• United States
27 Nov
Very nice photo someone got there. Lol. Yup. That's my feelings too. Alas I'm stuck in a state where it does about half the year. lol.

• Lake Charles, Louisiana
24 Nov
I enjoyed the insights of the cold weather in your state.

• United States
27 Nov
Happy to shed some light on the experience :-)

• Roseburg, Oregon
24 Nov
You did good describing snow. It is beautiful but bad to drive on.