I'm very, very excited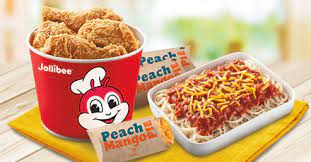 Philippines
November 24, 2022 8:40pm CST
I'm so excited for 2023. I saw the abandoned Centro mall building now being cleared and covered and seems construction is on the way. One vendor said that it will be Jollibee to be build there. It's so good because it is just near our home. Any time I crave for spaghetti, burger, peach mango pie, fried chicken, sundae, french fries all I have to do is walk there and I have a delicious treat. The price of their food is reasonable and affordable and very yummy. I hope it improves the foot traffic in our area. For sure our place will be a lively place. There is already Puregold Junior supermarket there, government hospitals, and schools. If I want to enjoy crowd of people I just go there anytime. We also jog and brisk walk there in the morning sometimes.

8 responses

• Philippines
25 Nov
That is true when a big store is introduced to place other businesses pick up as well. But if you are in direct competition with them there is also a chance that your business would lose in the competition unless you upkeep your business to be at par with them.

• Philippines
25 Nov
There are many kiosk that sprouted all over that area from 3 kiosk now I think 10. I know they will be the ones to be directly affected if the mayor will clear those vendors along that area. Some who sell spaghetti for example will just buy to Jollibee than just a carinderia. I want to feel like my quiet community will turn like into a busy city

• Philippines
25 Nov
@averygirl72
The city will benefit from that because it will mean more money in taxes from this firm. However, it may be harmful to smaller businesses that are impacted if they operate in the same industry as them.

• Philippines
25 Nov
@rsa101
For sure small business will be affected. When Puregold opened here the small bakery loss customers because people now buy bread in Puregold than in their bakery


• Surat, India
26 Nov
Glad to know about the construction of that building. It's sure is an advantage. Stay happy always!! Have a good weekend. Take care



• Philippines
27 Nov
Surely there is advantage to us here. Thank you


• Rockingham, Australia
25 Nov
That's nice that you'll soon have new shop/s in your area.

• Lake Charles, Louisiana
25 Nov
I wish you the best that the a new Jobillibee will be successful in your neighborhood.

• Philippines
27 Nov
I hope and will bring more people in our area


• Philippines
27 Nov
I can enjoy it anytime now and more often

• Roseburg, Oregon
25 Nov
I hope Jollibee will bring other businesses into your area.

• Indonesia
26 Nov
Have a good activity and keep safe