Zen story: The Zen master who biked badly, but zenned welly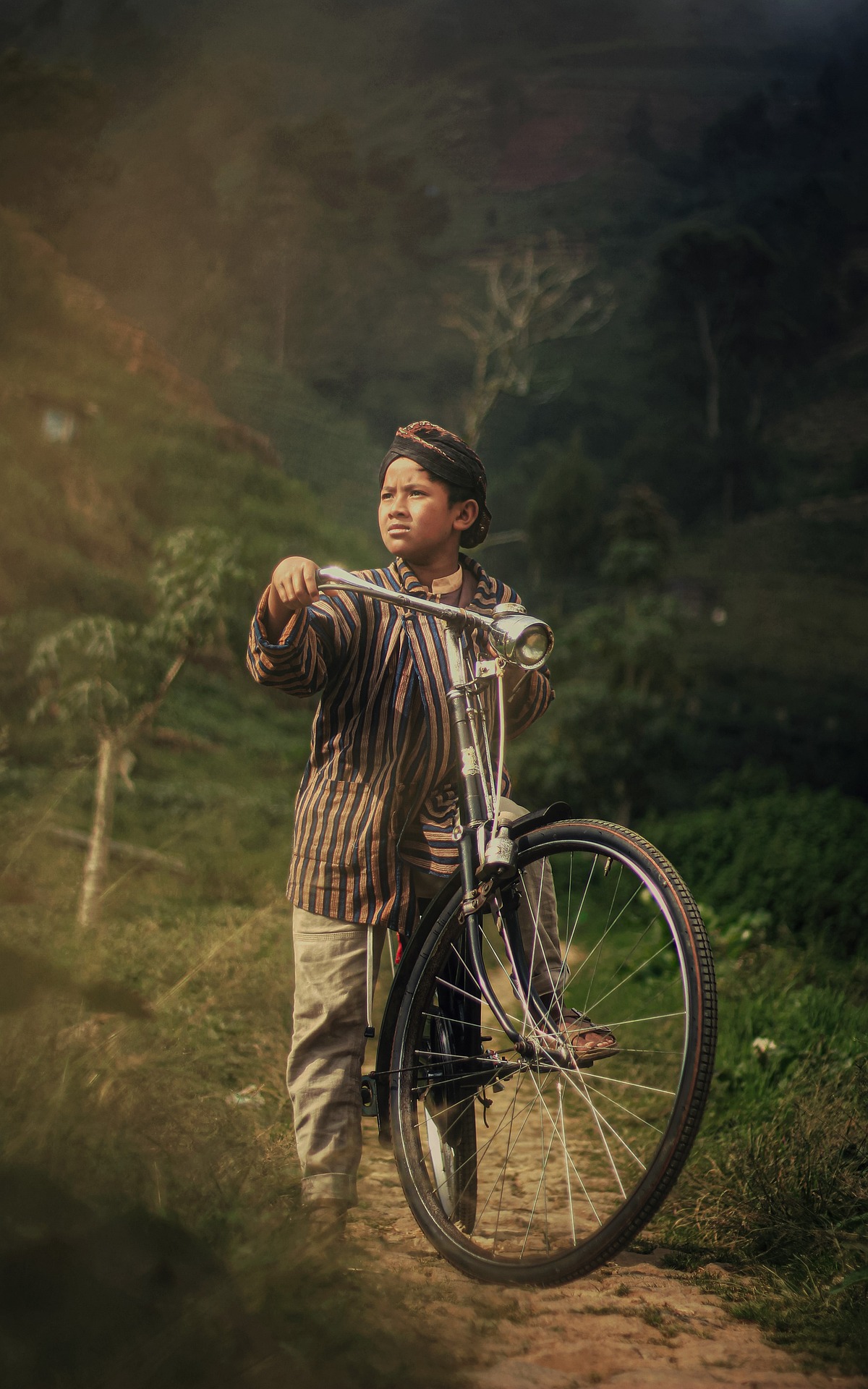 Australia
November 25, 2022 11:06pm CST
The old Zen master, Gridl Zerboski, was way too old to be riding a bicycle, but when one of his students was seen by him riding one, he said to his student: "I am 73 now, and I have never ever ridden a bicycle. Perhaps you could humour an old man, and let him try on yours." The student was happy to oblige. The master tried to ride it, but he fell off rather quickly, not being able to balance it upright. The student held in a laugh. The master let his laugh out. "There is no fool like an old fool," he said, and handed the bike back to the student. Then, smiling at his student, he added: "Zen is like this art of balancing on a bicycle." "Zen is not something to hold onto, but more something to let go of, by moving it past your mind, into your heart, and then turn it into love." "Zen moves you, when you move it." "Zen moves into you, and then moves in you, and finally you become the zen, and move with it." Photo Credit: The photo used in this article was sourced from the free media site, pixabay.com The boy gave his bicycle to his master to try to ride it. The master was bettered by it, but still, it did not better his Zen.
4 responses

• Wheat Ridge, Colorado
26 Nov
Very moving story about Zen and also age

I love that photo you picked too.



• Wheat Ridge, Colorado
27 Nov

• Australia
27 Nov
Thanks. I like to try my hand at writing such tales here. Yes, the photo nicely matched my story.


• Roseburg, Oregon
26 Nov
The master will never master riding it.

• Australia
26 Nov
Yes, at 73, I think he will not too. Perhaps, he realised that too, giving up after only one attempt


• Australia
27 Nov
Yes, it is hard sometimes to know when to let go. The Zen master knew he had to let go of his pursuit to try to ride a bicycle at his advanced age.

• United States
27 Nov

• Singapore
26 Nov
Learning to let go is the first step towards enlightenment, so said the Buddha. Everything is transient in the creation and that includes the mighty human race though tough to stomach due to our bloated ego. We seem to know more about our role but prove hypocrites to our chagrin. The path to Zen seems easier than riding a bicycle by sticking to the basics.

• Australia
27 Nov
Yes, Buddha said something like that one must let go of their attachment, desires, and wants, if they are to experience enlightenment. We experience life fully, but without attaching our desires, and wants, to it.

• Australia
27 Nov
@Shiva49
Yes, continual change does wear us down after a while, and we want to retreat, and take a holiday from it for a while. Retirement is meant to be such a break, a slowing down, and a hibernation from such rapid paces of change in our lives.

• Singapore
27 Nov
@innertalks
Yes, accepting that change is the only constant help us to get used to it. It is not easy though as we try to find safe pastures all the time.