Holidays without a loved one.. or pet..

United States
December 26, 2022 8:02pm CST
Now, I know losing a loved one is for most people worse than losing a pet. But there are those who just love their pets as if they are their kids, like my fiancé and his parents do. Even my mom basically did with our cat. And they say its the same, as well as people who prefer animals over humans and say losing pets is actually worse.. whatever.. to each their own.. Anyways, I know any loss at the holidays hurts. But those first losses.. those really hit deep, for most. And this year we lost our cat at the end of May, which I've written about. Making this past Halloween and Christmas the first one without him. So Halloween of course was weird since he'd always sit by the Halloween bucket for trick or treaters, and christmas instead of him laying under the tree.. he was on it. As we got a in loving memory pet ornament with his years on it to put his picture in that is right on the top of the tree. My grandmother also lost one of her brothers this month. And she went back and forth on coming the four hours for the visitation. But in the end she, my aunt that lives with her and my 17 year old cousin all came. (And we spent most of the afternoon and night together. As well as a little bit of the next morning before they went back home.) But as always my grandmother didn't want to leave. And Christmas was extra hard for her. As she is the second oldest (and only girl) out of I believe six or seven kids, and has now lost three of her brothers. And it makes me so sad for her. And then on top of that, my cousins almost lost their mom (my bio-aunt) to a heart attack on Thanksgiving. But she got to the hospital fast and got stents put in, and is doing better now.
10 responses

• Atlanta, Georgia
27 Dec
Sad as it is as we grow older we will lose our loved ones. Within two years I've lost my son and my spouse. This is the second Christmas I've been without them. Of course I lost my parent and uncle and aunts earlier. It's a sad part of life.

• United States
27 Dec
I guess, for most people that's true. I'm 30 and have only lost 8 family members and my cat. Since 12.

• Atlanta, Georgia
27 Dec



• United States
27 Dec
Toxic friends are not friends. And we don't need those kinds of people in our lives.

•
28 Dec
@Courtlynn
I agree with you. I guess when we have toxic people in our circle, our life would be stressed and depressed too.


• United States
31 Dec
Any loss can make the holidays hard. I missed getting Christmas cards and calls from my two cousins who passed away this year. But we made the best of our holiday and it was a lovely day.


• United States
31 Dec
@Courtlynn
No I didn't get it but that is fine,next year is another year lol

• United States
7 Jan
@BelleStarr
olay so i didnt end up doing one up then, I'm sorry. I meant to.

• United States
31 Dec
Did you ever get mine, or did I forget to send it after I asked for the address? (Sorry if I did forget..) Sorry you can't get theirs anymore



• Marion, Ohio
27 Dec
As we get older we have more loss

• United States
27 Dec
It seems it. Unfortunately. Though not for everyone. Some start losing quick as a kid. Which would be even worse in my opinion.. my first loss was at 12.

• Cagayan De Oro, Philippines
27 Dec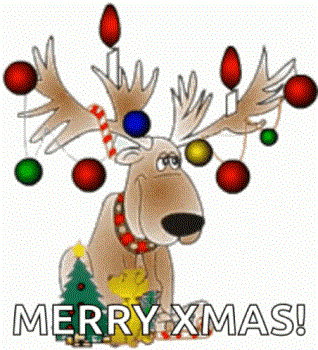 We cannot predict life. And there's no forever. Merry Christmas and a happy new year with your family.

• United States
27 Dec
Yes.. but that's not the point of the post..

. Merry late Christmas though. Hope you have a good 2023.


• United States
27 Dec
Yes, as shes my moms biosister. but she's not family to me/us for many reasons.

• United States
10 Jan
That is so sweet you got an ornament on the tree in memory of your cat that passed



• Roseburg, Oregon
27 Dec
Losing our family members and friends is so sad. I loss two friends this year and that hurts I have know them since I was 16 years old. I am so sorry for your loss and losing a pet is really sad to. Pets are part of our family.

• United States
27 Dec
So sorry for your losses, Judy.