Frugal Shopping: The one where I order a Kevin Smith movie.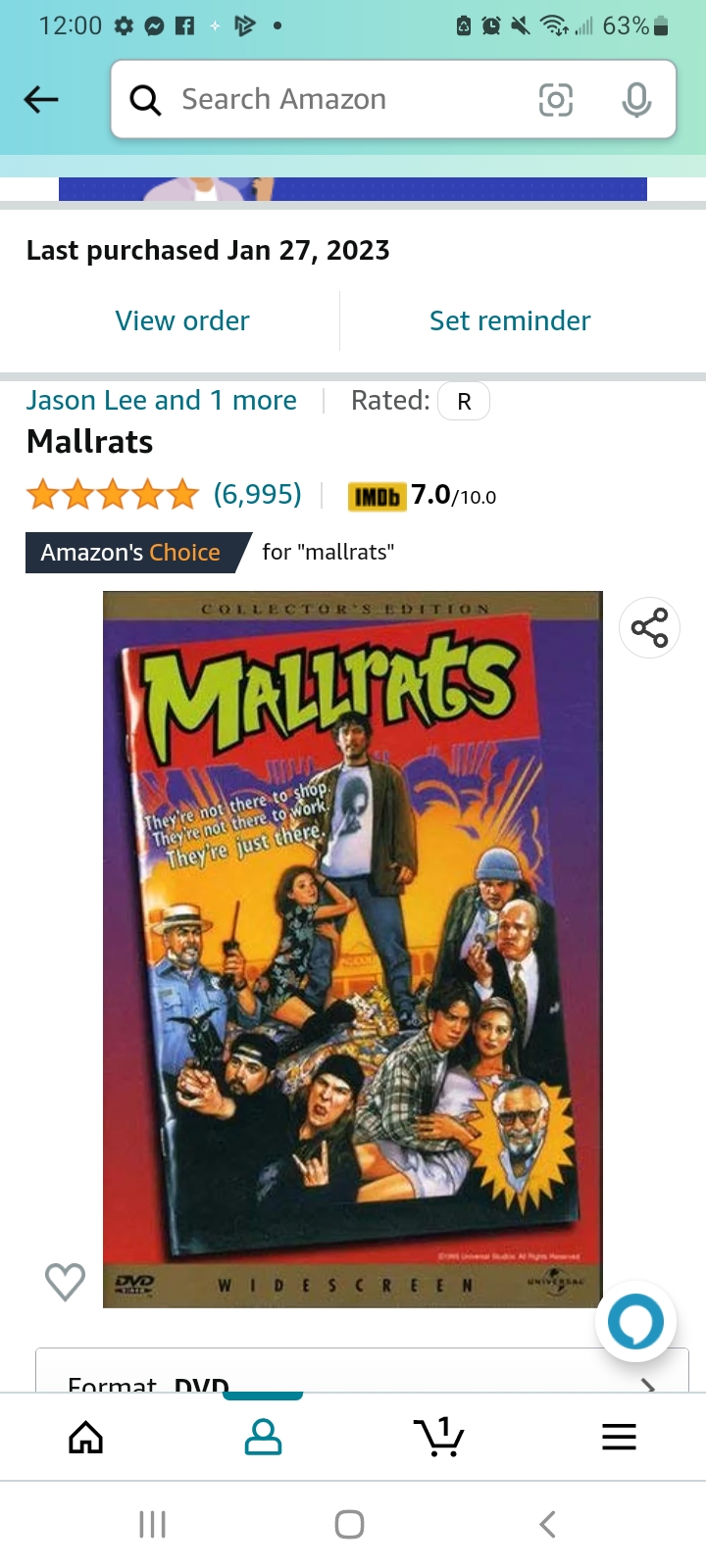 Defuniak Springs, Florida
January 27, 2023 12:09pm CST
Chris and I have been watching all of the Kevin Smith movies over the course of the last couple of months. He had never seen the clerks movies and I had never seen all of the Jay and Silent Bob movies so we watched them in order. I hadn't planned on buying them on DVD until we found one in the $5 bin at walmart, and then we found one at the thrift store on one of our recent trips. We have all of the clerk's movies now except for the first one and we have all of the Jay and Silent Bob movies. I ordered Dogma last week and it should be here in a few days and when I was looking at my recommended stuff on Amazon I found Mallrats and realized that we didn't have that one and so I went ahead and ordered it for a collection. I guess this really wouldn't be a Frugal by or a goodbye if it wasn't for the fact that I'm not paying out of pocket for it it's being paid completely with gift cards that I have earned. I have never seen this one , or at least if I have I don't remember it and haven't seen the whole thing. I am pretty excited about it. If this message is a little hard to understand it is because I used voice to text to write it.
4 responses


• Defuniak Springs, Florida
28 Jan
I hate to mute the radio while I did it, because it kept picking up things from the radio. But other than that Im glad it was doing good lol.

• Philippines
27 Jan
I really like Jay and Silent Bob. Haven't watched Mallrats but will do so when I get a chance.

• Defuniak Springs, Florida
28 Jan
Its a movie they are in, so I figured we should watch it.

• Defuniak Springs, Florida
28 Jan
I don't think I've seen it. If I have, its been a long time.

• Rockingham, Australia
28 Jan
It isn't really hard to understand and interesting that you used voice text to write it. I must try it out one day.