Fred is Dead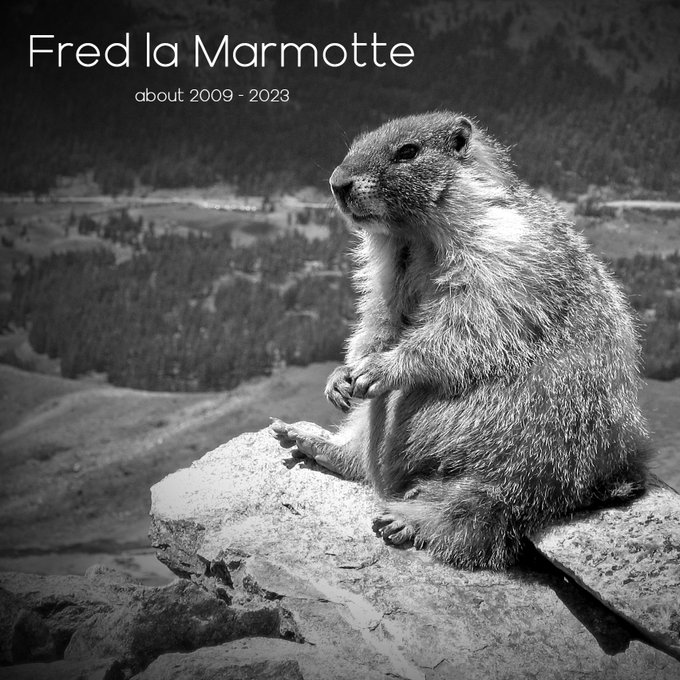 Canada
February 3, 2023 12:53pm CST
Groundhog Day is kind of a fun sort of thing in this part of the world. Several different towns in Canada and the US have official Groundhogs for the occasion. Supposedly if the groundhog sees his shadow there will be six more weeks of winter, if not spring is around the corner. Well, Quebec's official groundhog was Fred la Marmotte. The official festivities were all ready and they opened his cage and Fred was dead. So instead of announcing his prediction they announced his sudden death. Now let's give the little varmint some credit. If he'd croaked even a day earlier they would have gotten a replacement. This is the ultimate groundhog troll move. What does it portend? Endless winter? The end of the world? Or is this something sinister? Was Fred assassinated? Was it COVID? Was it the booster? Did he overdose on Fentanyl? Wow, this could be big. In any case, RIP little guy. I salute your style.
7 responses

• Zagreb, Croatia (Hrvatska)
6 Feb
poor guy. i hope he's happy wherever he is.

• Canada
6 Feb
He's fine. For a groundhog, he lived a good life.

• Zagreb, Croatia (Hrvatska)
8 Feb

• Rockingham, Australia
4 Feb
Oh dear, that would have put a damper on things. Poor little fellow. Do they just catch one a few days before or is/was he a sort of permanent fixture?

• Canada
5 Feb
They take special care of them for years. I doubt in the wild they live more than four or five years before they become the dinner for some predator.

• Rockingham, Australia
6 Feb
@koopharper
Many things live longer when in captivity though it's nice if they're too closely confined.

• Daytona Beach, Florida
3 Feb
Nothing lives forever. Kind of ironic they found him on Groundhog Day though.

• Canada
3 Feb
Honestly, when I first saw a report on it, I thought someone was making a joke. I actually searched for a legitimate news report on it because it sounded contrived to me.

• Daytona Beach, Florida
3 Feb
@koopharper
I can't say I blame you. I take just about everything I read with a grain of salt.


• Canada
5 Feb
No, they don't last forever. I would say this is just old age. They don't reach that age in the wild normally. His timing was impeccable though.

• Canada
5 Feb
As a government pet, I'm sure he lived a long full life for a groundhog. I just admire his timing.

• Canada
5 Feb
Maybe he new the sun was going to be out and could bear to tell the world that winter was going to be longer.

• United States
3 Feb
Oh, no! Poor Fred! I hope they find out what happened to him. I saw a post on Facebook that showed a very satisfied dog. The caption said the groundhog predicted more weeks of winter so the dog ate him. But that did not happen to Fred.

• Canada
3 Feb
He was about fourteen years old which if I understand correctly is getting up there in years for a groundhog. If you decide to get a pet rodent like a rabbit or something don't expect it to even get this old.