Back with a lovely thought!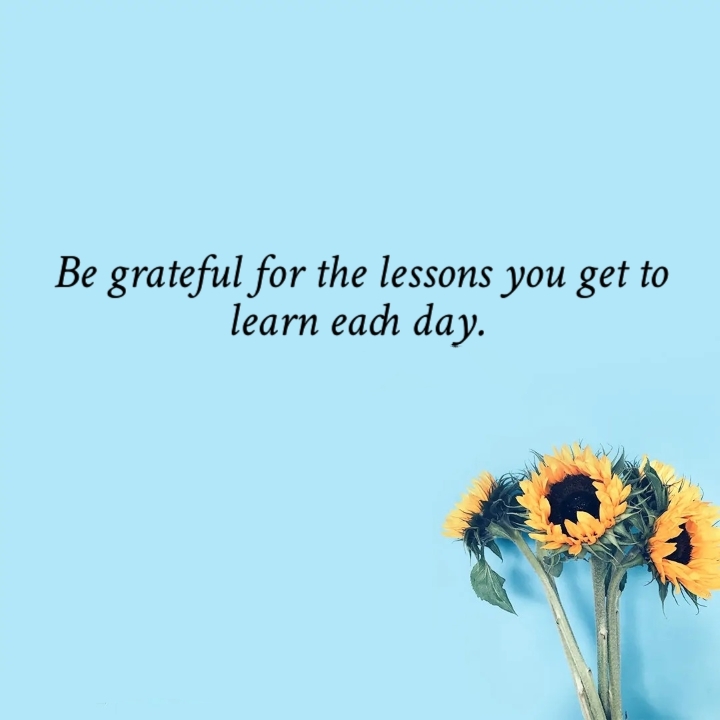 India
February 23, 2023 4:48am CST
Hello everyone. Greetings for the day. Hope everyone is doing great. I'm back here after a long time, so I'm feeling super glad. Now coming to the discussion, this is a quote written by me. Each day is filled with so many events. Each event holds a specific lesson in it. Each lesson that we get to learn moulds us into better individuals than we were before. I believe that we do not go through or experience something just like that. Everything is correlated and is helping us move forward. Everything happens for the good & has a good reason behind it. Thus,
Be grateful for the lessons you get to learn each day.
This is my reflection.
Now, what's your favourite quote or share what is that one quote that boosts you up every time you feel less motivated?
Thank you in advance. Have a wonderful day ahead. Take care.

7 responses



• Bangalore, India
23 Feb
That's a beautiful quote and good to know that you have such a positive mindset about life

. Good to see you back here after a long time. Hope you are doing good. There are so many quotes that I like or can relate to.


• India
23 Feb
Hello, ma'am. I'm doing good. Thanks for asking.

How are you? Glad to interact with you after a long time. I write as well as read a lot of optimistic quotes. I always try to have a positive approach towards everything, come what may. Thank you for appreciating my post, ma'am. If you wish to mention one such optimistic quote, what that would be?

• India
25 Feb
@Teekaaa
That's really a great thought.I have noted it down in my mind.I'm glad that you think about these things.



• Poland
26 Feb
There are a lot of such quotes. Yours is very good :) What comes to my mind now is: "Live so that on the day you die you know that you have lived".