Transport Strike here in the Philippines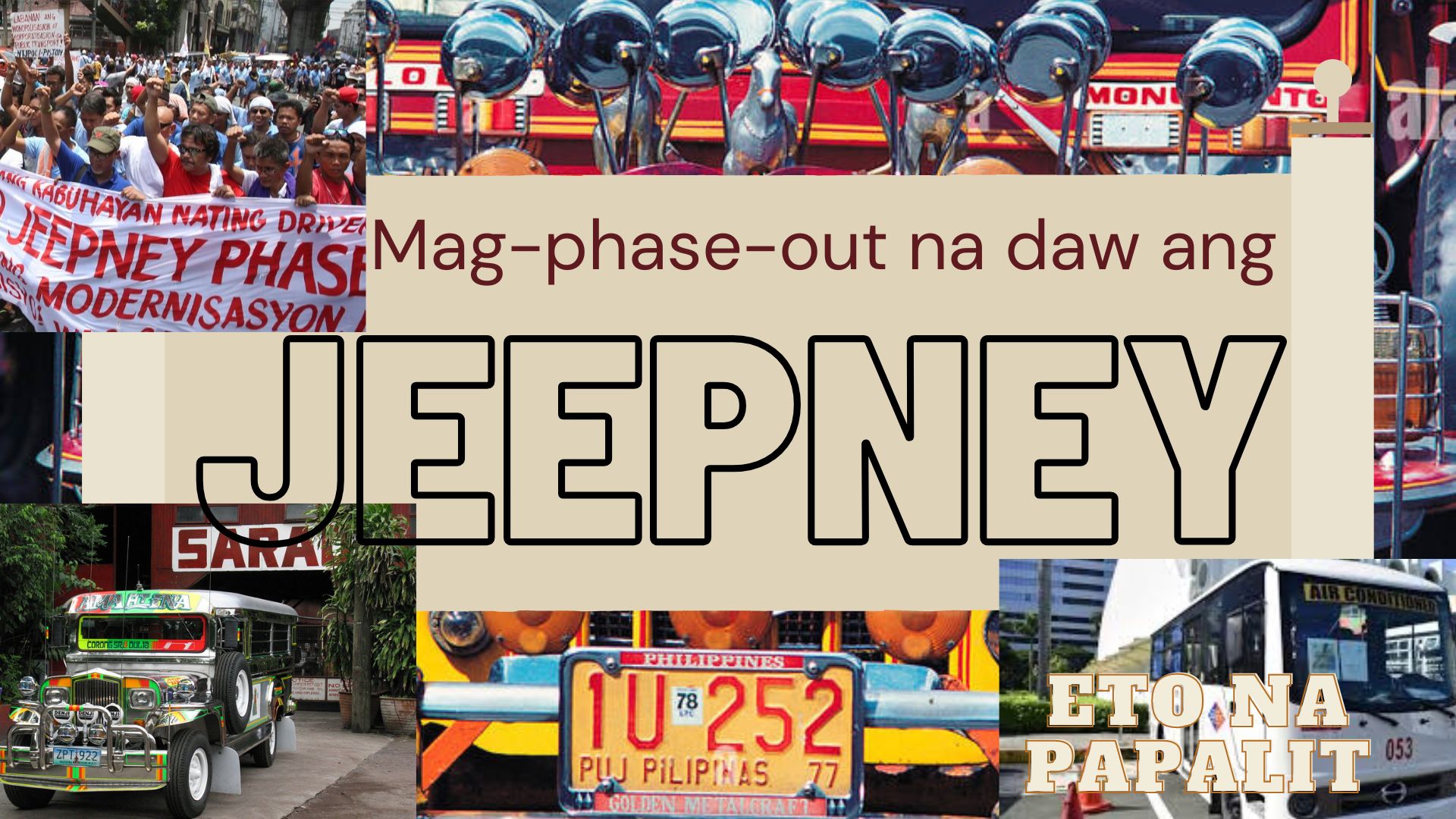 Quezon City, Philippines
March 6, 2023 3:42am CST
Today is Monday here in the Philippines at 5:32pm. I didn't watch any news right now. I'm just sitting in front of my desktop computer just to look for a virtual assistant job and created a YouTube content in one of my channels. I don't if you're aware that's there a week-long transport strike here in the Philippines. Why? Government is going to phaseout the traditional jeepney on June 2023 to give way to the transport modernization program. Although, there's some of the provinces already phaseout the traditional jeepney. I'm not against of the modernization program of the government in regards with transportation. However, I hope that government can take a look if this modernization must not have a negative impact to riding public. One example of it. The so-called modern e-jeep in our country specifically in my place only travels from 5am to 10pm everyday. The question is how about the riding public from 10pm to 5am including myself? I'm working most of the time as a customer service representative travelling for more than 20 kilometers from Wednesday to Sunday. Take note: I have no private car or motorcycle. My workshift normally starts at 3am. In this case, I need to be at the office site at 2am just to prepare my computer setup in order to be online at 3am. I need to travel from home at 11pm or 12mn for me to reach at office on or before 2am. The only available to travel from those time is only the jeepney and only few for buses. If the government will remove traditional jeepney on the road, how can I go to the office if I'm going to leave after 10pm? Makes sense? Bus, that's only few numbers during that time?
10 responses



• Philippines
6 Mar

• Quezon City, Philippines
6 Mar
@rakski
Me neither. I only see some updates in social media.

• Philippines
6 Mar


• Philippines
6 Mar
The modern jeepers we see now are actually mini bus. But the manufacturers of traditional jeepneys are now making modern jeepneys similar to traditional ones but bigger with air con and wifi like what we see on mini bus. Which i prefer more. So to continue the traditional look


• Philippines
7 Mar
@luisga814
it is important to create jobs here by manufacturing in this country. And the transpo fair increase in those modern mini bus and jeepneys will be too hard for most people

• Quezon City, Philippines
6 Mar
@hotsummer
Yes. I agree with the design of the new look of the traditional jeepney compare to the foreign manufactured-mini-bus.

• Quezon City, Philippines
8 Mar




• Quezon City, Philippines
8 Mar
@MGjhaud
Traditional jeepney is the stainless type and while e-jeep is just like a mini-bus.

• Quezon City, Philippines
13 Mar
@MGjhaud
They can, however, some jeepney drivers is also the operator of their own traditional jeepneys.




• Switzerland
6 Mar
@luisga814
- I have no idea, but surely the workers demand a higher wage.

• Quezon City, Philippines
6 Mar
@LadyDuck
Oh. Normally here. Even if we've wanted to demand higher wage, we can't do absent at work.

• Quezon City, Philippines
6 Mar
@LadyDuck
And may I know the reason of the week-long transport strike also in Italy?


• Philippines
6 Mar
Good thing my siblings' school had their classes suspended because of this strike. Otherwise, they wouldn't be home until later tonight. Hope you get back home in time!

• Quezon City, Philippines
6 Mar
@Tierkreisze
Actually, for now. I have no work. It's my rest days during Monday and Tuesday. And on Wednesday, my supervisor allowed me to work at home.

• Philippines
6 Mar
@luisga814
Oh, well that's great. Still, it'd be bad if the government doesn't do anything when these strikes become more common. Imo, the government should increase the transition period for the switch since there are a lot of drivers who still haven't had any ROI on their jeepneys yet.

• Quezon City, Philippines
8 Mar

• Kenya
6 Mar
Ooh no sorry about this it's usually so frustrating I used to walk for long distances whenever this happened . I hope the issue gets resolved sooner


• Kenya
9 Mar
@luisga814
hopefully it gets sorted out and luckily enough you are working from home

• Quezon City, Philippines
13 Mar
@Laurakemunto
Yes. Yesterday (Sunday) was my last day working from home. Today (Monday and Tuesday will be my rest days). On Wednesday, I'll need to report at work on site.

• Quezon City, Philippines
6 Mar
@Laurakemunto
Yes. I'm looking forward that will be resolved sooner. Although, I'm not really affected because I'm working at home. However, worst-case scenario, what if internet is down/power outage. The next action for that will report at site. And there's no jeepney because of transport strike.


• Philippines
10 Mar
I also don't agree with the phase-out of jeepneys, Many people's livelihood depends on these jeeps. The government should first create a full-proof plan that includes having jobs for the displaced drivers. It should be first tested to check if it actually works. Going into a jeepney phase--out without proper planning and with a half-baked plan is dangerous.

• Quezon City, Philippines
13 Mar
@Jenaisle
My opinion for this, is even the modernization of the jeepney here has airconditioned and others don't want this kind.

• Cagayan De Oro, Philippines
12 Mar
The transport strike in Mindanao did not push through, nobody abided by the strike, so classes were not suspended . Works continue.

• Quezon City, Philippines
13 Mar
@cacay1
In our place, only go through within 2 days only and goes back to normal. However, I still reported for work at home setup for a week.

•
13 Mar
if there is strike so office goers dont have to go to office


• Quezon City, Philippines
20 Mar
@sathviksouvik
Some nearby goes to the office normally and also for those who have motorcycles.


• United States
6 Mar
I hope you are able to work out your transportation problem. Have a good week.

• Quezon City, Philippines
8 Mar
@LindaOHio
Yes. I'm looking forward with that. FYI: I reported for work at home setup a while ago.