Thursday Morning Brief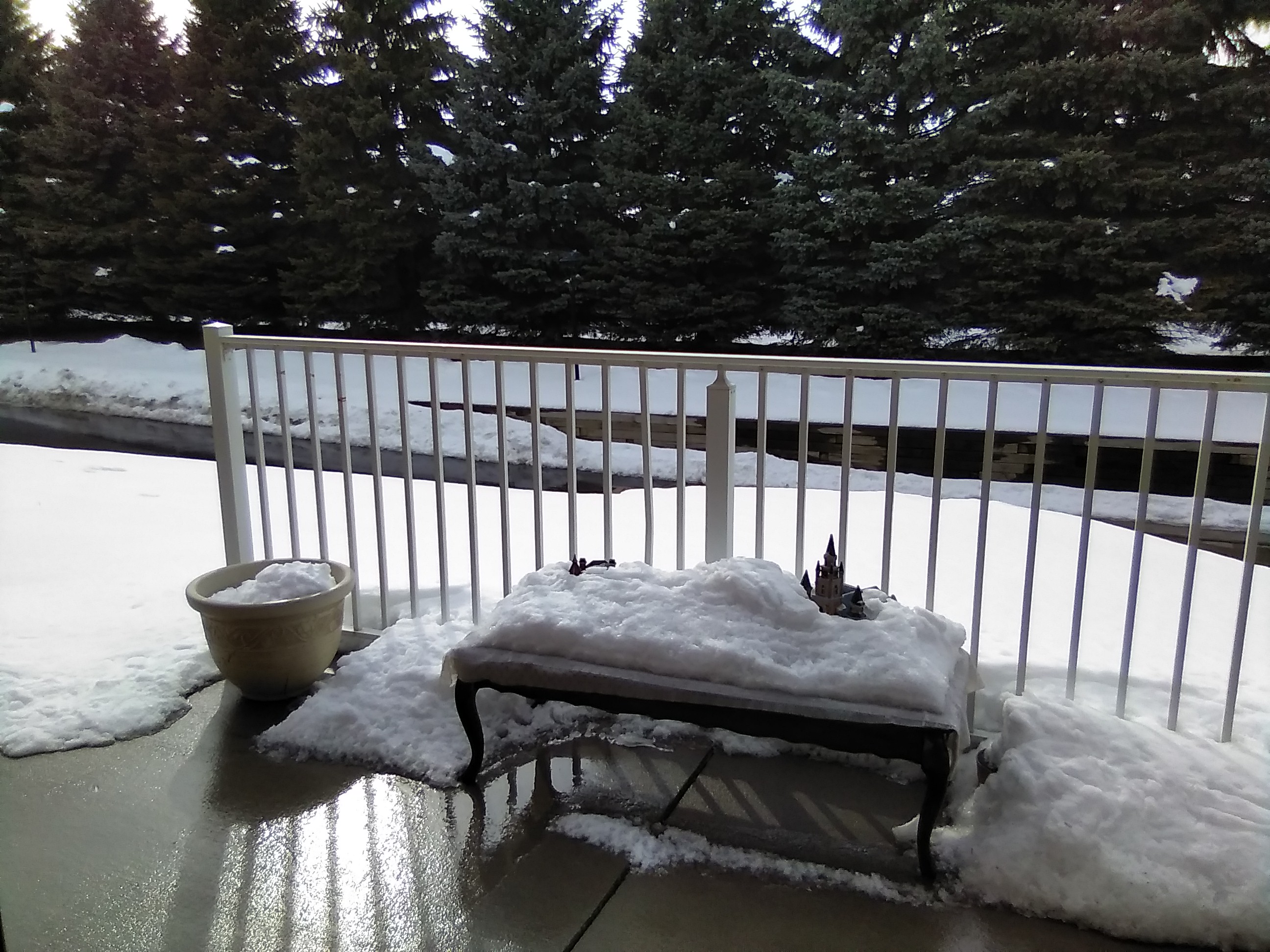 Green Bay, Wisconsin
March 16, 2023 5:02am CST
Good morning from Green Bay, Wisconsin, USA. It's still dark at almost 5 AM. I was up early this morning. I need to leave early for a doctor's appointment, so I wanted to have everything done on the computer before I left. I also want to get my steps before I leave and will be getting those as soon as I post this and turn off the news. Sad news, but not unexpected. If you're a sports fan, Aaron Rodgers has decided to leave Green Bay for New York. He's going to the Jets. It's the same move Brett Favre made when he said he would retire, but then went to the Jets instead, then the Vikings before he retired. I expect Aaron Rodgers will retire soon too. He spent 17 seasons in Green Bay. Okay, you know I'm a Packers fan. At least we have an up-and-coming great quarterback in Jordon Love. That's the sports news. So, my plans for the day. A doctor's appointment is at 9 AM. It's the last one relating to my compression fracture from two months ago. Then there's Canasta at noon. So a light day, but a disjointed one. The other sad news is the weather. It will rain today and start to melt the snow. Temps are in the 40s already this morning. We're expecting almost half an inch of rain before it turns briefly to snow tomorrow. I also plan to work on Where Eagles Soar so I can get that one into my friend's hands who said she would read and proofread it for me. And I will get the notifications worked and see what you're up to in your world. That's my day in a nutshell. What are your plans? Are you at the beginning, middle, or end of your day? Thanks for reading. The image belongs to me.
7 responses


• Cagayan De Oro, Philippines
16 Mar
@Icydoll
, take care too


• Green Bay, Wisconsin
16 Mar
@Icydoll
Thank you. It should. I don't even remember what kind of doctor I'm seeing this morning. Only that it's in relation to my back injury.

• Kisumu, Kenya
16 Mar
That's nice I hope you have a wonderful day

• Green Bay, Wisconsin
16 Mar

• Kisumu, Kenya
17 Mar

• United States
16 Mar
Hmmm, kind of in the middle now I guess. I heard that Rodgers was leaving. Maybe he willl have better luck with the Jets.

• Green Bay, Wisconsin
16 Mar
It was up to him to leave or stay. He's still a great quarterback.

• Green Bay, Wisconsin
16 Mar
Thank you. I hope you enjoy your day too.

• Marion, Ohio
16 Mar
I am very late getting online today. I started feeling bad yesterday and have slept most of today. I think it is starting to get better now

• Green Bay, Wisconsin
16 Mar
I'm glad you're starting to feel better.

• Cagayan De Oro, Philippines
16 Mar
You did many things hoping all were accomplished well. It's evening here now.

• Green Bay, Wisconsin
16 Mar
The only thing I've done so far is my Bible study, and games, and got half my steps just now. The rest of the day is still ahead. I hope you had a good day.
• Rupert, Idaho
16 Mar
Sorry about the stuff with the sports. I don't follow sports so it is foreign talk to me....but for those fans that's a bummer. 17 seasons is a lot! Hope your appointment goes well and the rest of your day. To me that sounds like much better weather lol! But I know you like the winter and snow. We are supposed to be mid to high 40s over the next week I believe. Maybe we are getting spring.