A Tank for Our Guppies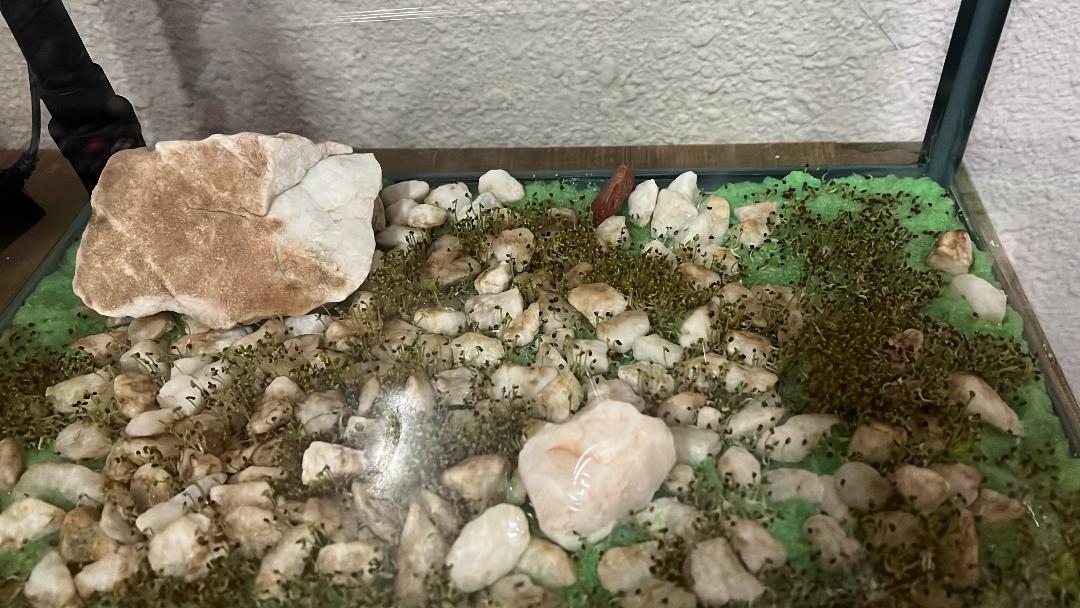 March 16, 2023 10:49am CST
After gym, my gym buddy and I ate dinner out. Then, we headed to the pet shop to buy a fish tank. He helped me carry the fish tank home on foot. Indeed, I have bought a tank for our guppies. This is my first time to buy a fish tank by the way. I don't know the capacity of this. I asked the shopkeeper about how many gallons of water it can have, but he did not even know. I guess it is big enough for my 51 guppies. I am still trying to get it ready for them. I have sowed some love grass seeds on the bed. The are growing now as you can see. They started sprouting on the second day. It is the third day. Can I already put some water on the tank? I actually read so many things about starting with a dry one first as well with the water in the tank already. I think I have to wait for ten to 15 days to fill the tank with water. This is to make sure that the plants are rooted enough so it won't float when the tank filled with water. I saw a lot of videos on YouTube showcasing how they grow plants in their tanks and with different variety of plants. I envy them. I find it so hard to find live plants sold online. I saw a lot in Amazon but they are always unavailable.
7 responses

• Montrose, Scotland
16 Mar
Must say I cannot see the picture




• Delhi, India
19 Mar
I don't know anything about it.
@daddyevil
is the expert here. He knows better than anyone here.



• Roseburg, Oregon
19 Mar
The guppies are going to be happy in that tank.




• Roseburg, Oregon
17 Mar
I am sure your guppies will love the tank.