My birthday is coming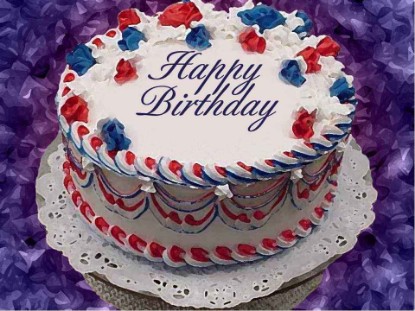 Hangzhou, China
March 18, 2023 1:19pm CST
Unwittingly,i'm 31 years old.Time flies fast.I was born in 21st,March.The day after tomorrow is my birthday. Every birthday in past,i always felt lonely.You mayben don't believe,but i never ate the Birthday Cake in my birthday. I only ate the Cake in my younger Cousin sister when i was 6 years old.Next day i'm gonna go shopping to buy a birthday cake for myself. The dream of being a poet is still very far to me,i even can't see a silver lining.But i'll keep moving on. People always say the great person was born in the hardship.The fate will beat them again and again,just like Job in Bible.But they never yield to the fate and the prejudice of this world. No matter what future will be,i still believe God never fails anyone who listens to his revelation.One day,i'll be Chinese John Keats and become a star in the sky. Surely,21st,March is an amazing day.It's easy to remember,it's just 321.Meantime,it's also the Day of the "World Poetry","World Forest"and "World Sleeping." By the way,i watch the weather forecast,my birthday will be cool and rainy day.My favorite weather is the rain.In the rainy night,gently blowing out the Birthday Candles is really a very romantic thing. In the end,i wish this year will be better,any my dream of being a poet will finally come true.Meanwhile,i also send the most beautiful wishes to you,wish you all can have a wonderful and bright future. P.S Pic via Internet
9 responses

• Wheat Ridge, Colorado
18 Mar
I want to wish you a very Happy Birthday and I wish I could make you a big cake to celebrate. I admire you never giving up. That is right, your faith will carry you. Many Happy Returns to you.



• Hangzhou, China
19 Mar
I don't know what to say.I'm so touched.Although the dark erodes my world little by little,but because of you and everyone who loved me,i have the courage to keep running.Your support to me i'll never forget.Thanks for casting a light on my bleak land.


• Toccoa, Georgia
18 Mar
Happy birthday. I hope the day will be great for you.

• Hangzhou, China
18 Mar
Thank you very much.It's the first time that someone says "Happy Birthday" to me.I feel so warm.Have a nice day.

• Toccoa, Georgia
19 Mar


• Hangzhou, China
18 Mar
I'll try it this time.Thanks for your sweet advice

• Hangzhou, China
21 Mar
Sorry,i haven't seen it in time.I'm so glad to accept your blessing.It's very comforting to me.


• Hangzhou, China
18 Mar
It's my pleasure to hear that.Thanks for dropping by.

• Zagreb, Croatia (Hrvatska)
21 Mar
i hope yiyr dreams will come true. all the best and happy birthday!

• Hangzhou, China
21 Mar
Thank you very much.I'll keep striving for my dream and wish for the best ending.Meanwhile,Have a nice day.

• Italy
23 Mar
Happy (belated) birthday!

What have you been doing in order to achieve your dream of becoming a poet? It seems like you had a beautiful day, lack of cake aside. I had cakes several times instead and feel like they're overrated at this point.


• Dallas, Texas
19 Mar
Happy Birthday,
@choijungeun
- Thanks for following. I am 65 myself. Birthdays are a milestone in our lives. God blesses us with each day and celebrations of birthdays are a milestone. I wish you well and hopefully you will have many years ahead. Poetry is something I really do enjoy. My mother wrote poems and had a few books published. I am glad that you are of the faith. Job is a very long lived person of Biblical history. The book of Job is well worth a read. God blessed Job with long life. God's peace be with you.

• Hangzhou, China
19 Mar
You write so much,it all strikes the deep warmth into my heart.All your words are very inspiring.Thanks for reading my words so careful.


• Hangzhou, China
19 Mar
In fact,i was born in 1993.In China,we grow up one year old after the Lunar New Year comes.Thanks for your sweet benediction.Have a nice day