Cloudy Fish Tank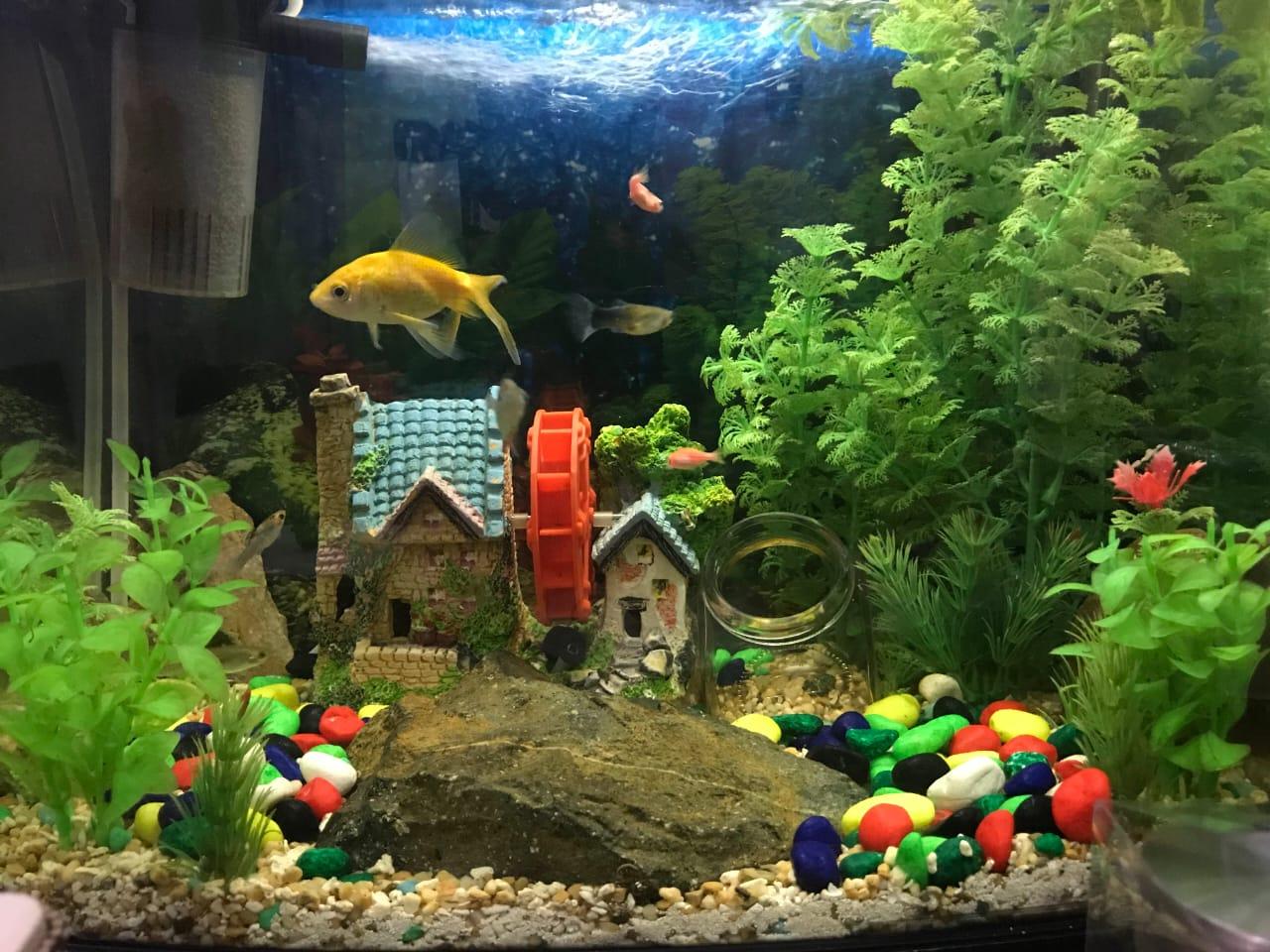 March 23, 2023 2:25am CST
I have finally put all my 71 baby guppies altogether in my new tank. They don't look crowded for now yet. I hope that when they get bigger they will have different colors. I can only see yellow colors now with some spots in some babies. I am a bit worried because I suddenly noticed my fish tank turned a bit cloudy now. I don't really know why. I told my co-teacher, who also used to raise fish in an aquarium and he said there are several factors contributing to how my fish tank got cloudy. It could some remnants of the feed I gave to my guppies. He mentioned that usually they should not be given much food to eat. They can survive in three days without any food at all. My co-teacher offered his aquarium accessories and he is going to send them all to me on Saturday. He will help me with the installation of the filter which my fish tank needs. You will see in the pictures the accessories he is offering to me.
10 responses

• Philippines
23 Mar
Good luck upgrading your fish tank with the accessories yoru co-teacher will give you.







• United States
23 Mar
Part of the cloudy water may be too much food in the tank. Only feed once a day and only what the fishies can eat in five minutes. If there is still food left at the end of five minutes, you're giving too much. Another thing that can cause a cloudy tank is the dirt you used to start your plants growing in... If the fish or you stir up the water in the tank, it will get cloudy. There is a liquid you can buy to add to the tank that will make the food/dirt particles causing the cloudy water to fuse together and fall to the bottom of the tank. Getting a filter will help keep the water from becoming cloudy. (I see he's helping you with that... Nice.)

• Montrose, Scotland
23 Mar
I would be a bit worried by the cloudy nature of the water.

•
23 Mar
Wow, this is actually amazing. I pray that your hard work pays off.

• Roseburg, Oregon
23 Mar
I think you need a filter to clean your tank.

• Green Bay, Wisconsin
23 Mar
That's good he can help you with your cloudy tank and give you the accessories.

• Zagreb, Croatia (Hrvatska)
24 Mar
you teach biology? so many fish. wow!