Crescent moon and planet Venus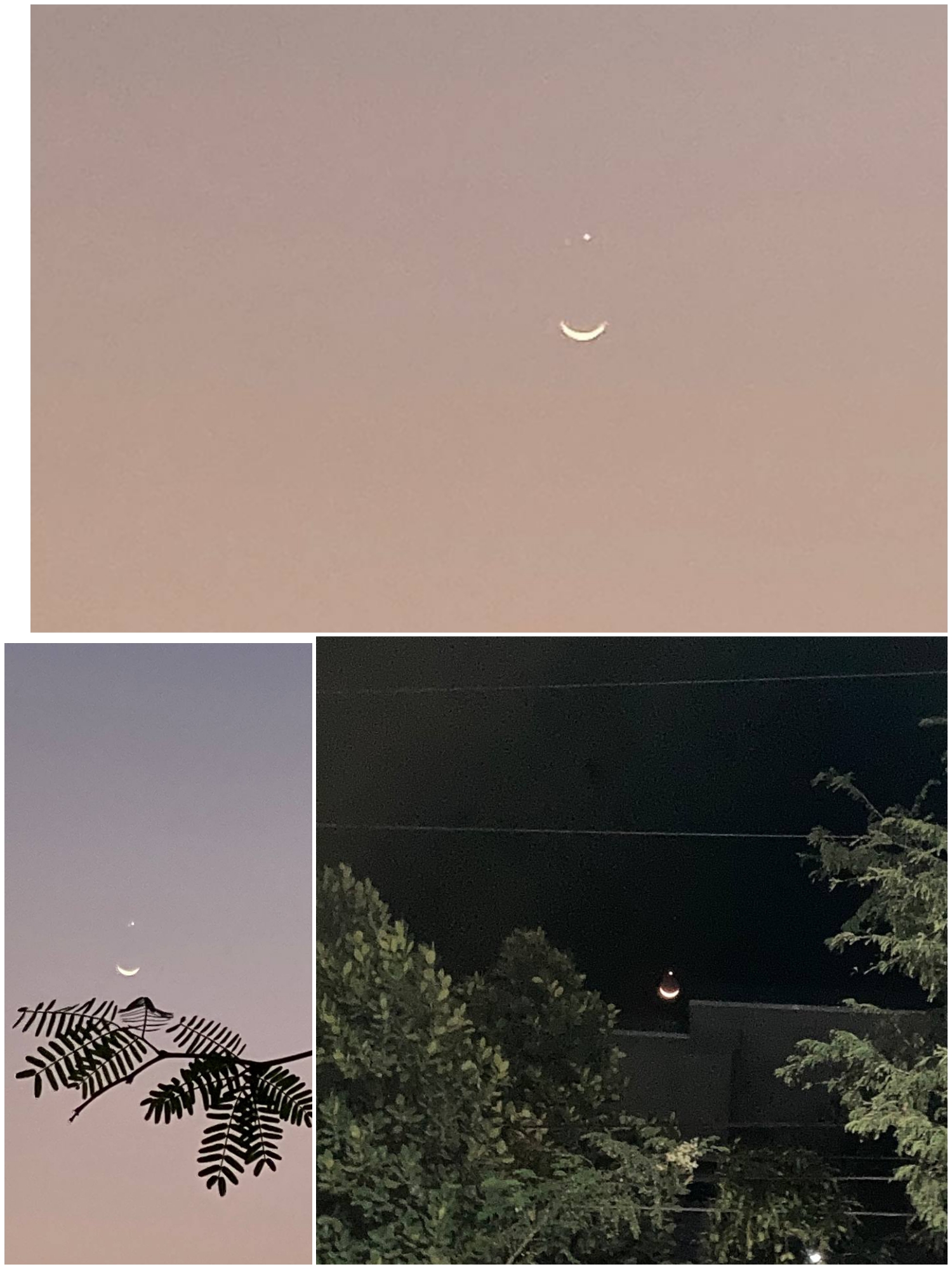 Philippines
March 24, 2023 10:07am CST
We were at the beach again earlier for our daily routine; chase sunset and play when I noticed quite a different and puzzling scene. There was a star just above the crescent moon. I took some photos then focused back to sunset. When we got home, my daughter asked me to buy powdered milk in the store just across our hours. As I was waiting for my change, I noticed again the moon and the star, shining so bright on top of our house. I even told the store owner and we were both fascinated. As soon as I entered our house, my daughter told me about the news that there was an ongoing conjunction of the moon and the planet Venus. Puzzle solved! Have you seen it too in your side of the world?
4 responses

• Zagreb, Croatia (Hrvatska)
24 Mar
looks lovely up there


• Philippines
27 Mar

• Zagreb, Croatia (Hrvatska)
25 Mar


• United States
24 Mar
Very interesting photos. No, I haven't seen it. I can't see much of the sky from my house. We have trees blocking our view of the sky.

• Philippines
25 Mar
Oh, those trees!!! I'll just share them with you since our area has lesser trees to block such scenes:)



• United States
25 Mar
@bbghitte
You have a talent for photography. Those photos are amazing. Keep on taping and photographing celestial events and you may become an expert in it. When I try to photograph something in the night sky, the photos are blurred points of light and it could be anything. I tried to take a video of a UFO in the night sky and it looked like someone smeared something on the lens. I have better luck photographing birds.

• Philippines
25 Mar
Yap, I did! These are actually the shots I captured.