Friday Morning Brief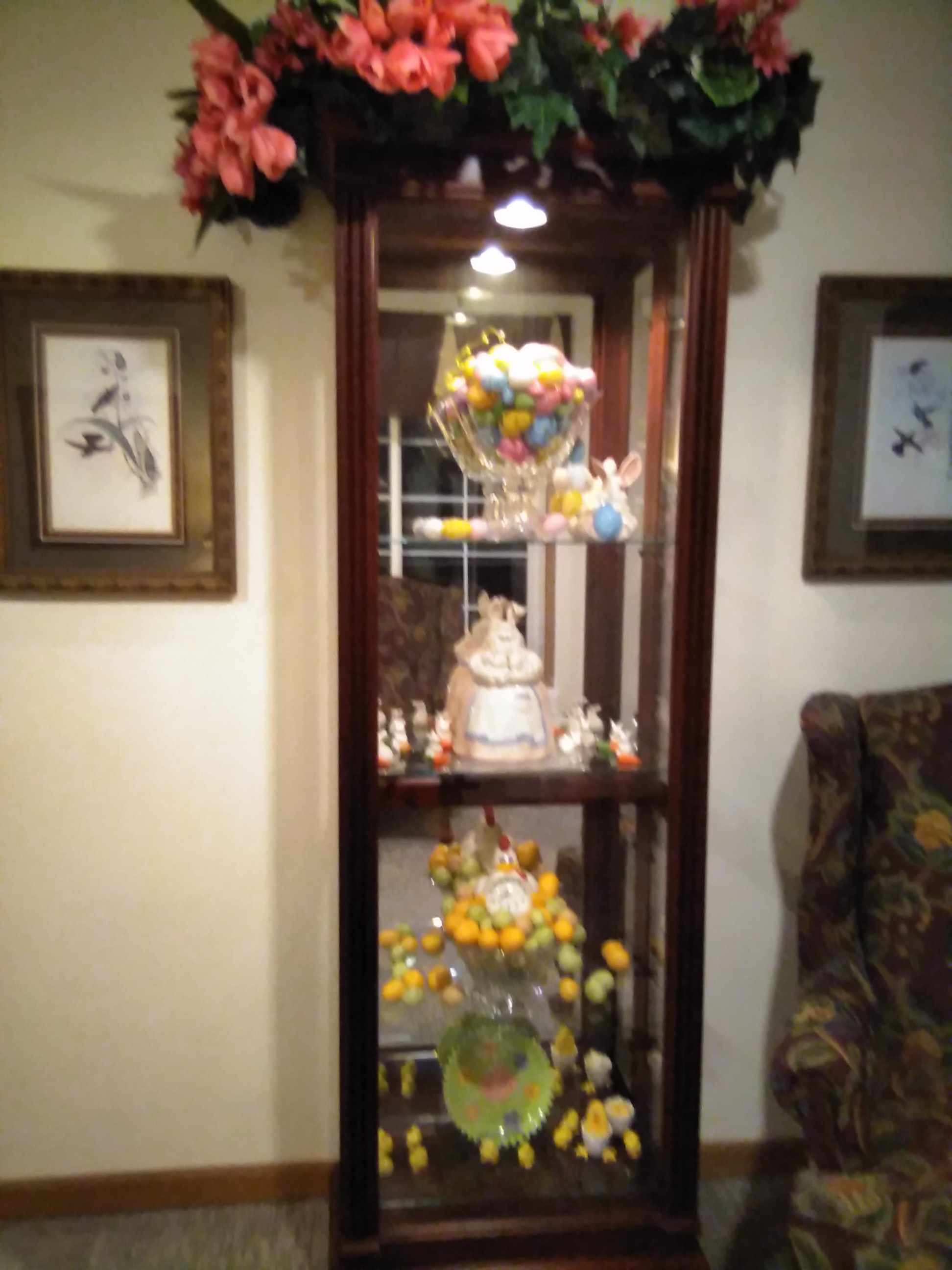 Green Bay, Wisconsin
March 24, 2023 10:45am CST
Good morning from sunny Green Bay, Wisconsin, USA. As I look out my patio door the sky is a brilliant blue. No visible clouds. It's supposed to get into the high 40s F. Then tomorrow we have 2-5 inches of snow.

Today is an I don't wanna day. I just don't want to do anything, not even my steps. But I'll do them. I always do. I need to. I also need to get back to the pool. However, I need a decent swimsuit that fits properly. The one I have is big. The one I bought is small. And they're the same size. I know I've gained weight again, something I've been trying not to do. My goal is a pound a week. That's not happening yet. I've had my good days and now, I'm way up again. Not happy. Which is contributing to the I don't wanna day. However, I still have plans for the day. One, actually. I need to get over to Social Services and turn in my six-month report for my FoodShare. I'm on government assistance, so that's something I need to do, even though I don't wanna. It's the only thing I need to do today. I'll also get my steps and spend time with you on the notifications. It will take me all of five minutes to turn in the report, so I'm leaving now to get it done so I don't need to worry about it. Other than that, I'll watch TV and play my games. I should get back to work on Destination Love, the next book I'll be publishing after Where Eagles Soar. How is your day going? Any special plans? Thanks for reading. The image belongs to me.
10 responses

• United States
24 Mar
I'm finishing lunch, and then I'm going to go home and watch the weather coverage out of Texas and Louisiana. They're supposed to have bad weather this afternoon.

You have a blessed day!

• United States
24 Mar

• Green Bay, Wisconsin
24 Mar
I hadn't seen anything on the weather about Texas and Louisiana. I'll need to look at it. I hope you're safe. Have a blessed day.

• United States
24 Mar
My sister sent me short videos yesterday evening about the thunderstorms and lightning and heavy rain there in tulsa. It seems like that whole area is getting dumped on.


• United States
24 Mar
First of all, I want to just say that your curio is absolutely beautiful. I really need to get busy with getting my life in order and living more normally, whatever that happens to be. I've never had a curio, and I never had anything on display so lovely. You have given me a glimmer of possibility. Thank you. Now, I just want to wrap my arms around you and give you a big hug. I chuckled at the "'I don't wanna' day"! Perfect name for these kinds of days! It seems that these kind of days can find their ways into our lives, no matter how much gratitude we can find. It's sometimes so difficult to move past the crap that seems to weigh us down emotionally. (No pun intended.) Even after getting on the scale this past week, and being excited about it, I have gone into some weird way of thinking, and I know that my behaviors the last few days have put me about three or four pounds up from what I was just last week. I have not walked in the last couple of weeks as much as I had been, and the "I don't wanna" describes it all perfectly. No special plans today. I suppose I should get my big behind back outside and walk more than a mile today. I also need to start getting these pots of dying plants dealt with. I admire you so very much, Valerie. You are an inspiration to me. One of the things that I absolutely adore about you is your commitment to keeping things real. You are one of the most authentic people I think I've ever run across over the internet. And you do it with such grace and love and kindness. Please continue to show the same things to yourself, that you show to others. I know that it feels like a struggle mode right now, based on what you've shared, but this will pass. Thank you for being you.




• United States
24 Mar
@just4him
that is beautiful too. I truly believe that it is in our authenticity that we connect. I have encountered over my lifetime so many people who talk about being authentic and loving and kind that their behaviors speak very differently. We will find that everywhere we go. And some people are unable to be accepting of others if there are differences in ideas or belief systems. Then they use the same argument or explanation about authenticity, thinking that others are not. That's just part of the whole human condition. When it all comes down to it, I believe it's how we treat others in every aspect of life, not just when people are watching. I grew up with so much of the latter, and that was my experience when I was involved in church/religion. Several weeks ago, there was a movie that stars Kelsey Grammer as pastor Chuck Smith from Calvary chapel. I think the movie is called"the Jesus revolution." Someone I know wants to go see that movie. I, on the other hand, would not waste or spend my money to see it, although I like the actor. The reason? I lived that era. I was smack dab in the middle of it. Before Chuck Smith and the Calvary chapel, it wasn't Costa Mesa for me, but I was on the side of a mountain singing many of the songs that I am sure will be featured in that film. I found that the messages of acceptance and love were not always authentic. And again, I recognize the humanity of that. Later, when I was in San diego, now in the Navy, I was part of Calvary chapel. I was very entrenched in that system. I saw some of the goings-on. I saw how people were discarded if one dared to think differently and not "drink the Kool-Aid" that was being offered at that time. I started to see similarities in so many of the Evangelical systems of that day. And I saw the disingenuousness for reasons that are better talked about over a cup of tea or coffee face to face. As you know, My views about religion and spirituality have changed drastically over the last 40 years. However, I understand that each and every person is on a journey that needs to make sense for them. And that is why I said what I did, about you and your authenticity. I have never known you to be as judgmental as I have been in certain situations, when I believed as you did. I do not see you getting on your marketing soapbox to affect some sort of change that is personal to each and every one receiving it. You simply live in a way that shows what you believe. Without judgment, without angst, without all of the other things that have been taught by so many churches out there that we should deny others, if they don't view life in the same way. The isolationist attitude is not who you have been, and that goes a long way with me. Please accept these words in the spirit of my good intention. I am glad that they were not tears of sadness, because that would not have been what I would have wanted to invoke. I am glad that what I've said has been able to touch your heart, as you do mine. Hugs and much love.

• Green Bay, Wisconsin
24 Mar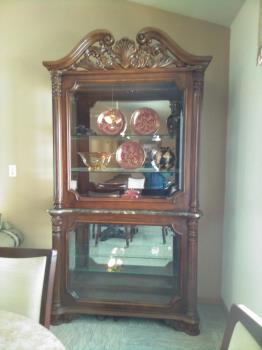 You have me in tears. You are such a blessing to me. Don't worry, they're the good tears. I'm sorry the scale isn't nice to you either. I'm going so far in the wrong direction, that I'm sure it's what put me in the I don't wanna mood. By the way, I'm over it. I'm happy again. I think it was shopping that did it. I love shopping, it doesn't matter if I buy a lot, a little, or nothing. Today, it wasn't much, but my fridge was looking a bit bare. It is almost the end of the month, so I helped it out a little so I have something to eat for the rest of the month. The curio isn't mine. It's in the foyer of the building. All the decorations belong to the woman who decorates it and the other curio cabinets on the other floors. Here's another one she decorated from one of the floors. All the curio cabinets are beautiful. And she does a superb job of decorating. This one is on the third floor.

• Green Bay, Wisconsin
24 Mar
@TheSojourner
The Jesus Revolution is on Peacock, I think. It's one of the streaming channels. I might watch it. I always liked Chuck Smith's teachings. I didn't know it was about him. I thought it was one of those 'Jesus' movies that almost mock everything I believe in. There are so many 'Christian' movies out there that make me want to puke. Seriously! I don't know how anyone can think a person can become a Christian in five easy steps. It's so syrupy. Then there are the life-changing Christian movies that make you feel good about your faith and give you something to believe in that life will be okay even if it isn't right now. Those are the kinds of stories I write. You won't find syrup when you read my books. You will find life, the good, the bad, and the ugly. I have my opinions about things, but for the most part, I keep those to myself. No use getting on the wrong side of people and making them unnecessarily angry. There's enough of that going around here. I'm a Christian, so you know where I stand on the issues affecting people today. I don't need to use a megaphone to shout it from the rooftops. Have a fantastic day, and know one thing, I'm praying for you.



• India
24 Mar
I hope that your diet plans go well. Some of my walk and activity routines got disturbed due to a recent trip. Plus a few things online and offline. Change is fine sometimes but not always. So is "Where Eagles Sore" close to being published?


• India
25 Mar
@just4him
The new book launch would be a big event for you! Have a nice Saturday ahead.

• India
25 Mar
@just4him
May be you could sell, a few more books in tbe coming days.

• Green Bay, Wisconsin
24 Mar
I'm sorry your walk and routines got disturbed on your recent trip. Thank you. Yes, I should have it published by the end of April.


• Roseburg, Oregon
25 Mar
I like your picture is that in the hall way of your building. Nice.

• Green Bay, Wisconsin
25 Mar
Yes, it is. It's in the lobby as you come into the building.



• Green Bay, Wisconsin
24 Mar
@TheHorse
Enjoy, and don't forget your camera.

• Green Bay, Wisconsin
24 Mar


• Rupert, Idaho
24 Mar
Sorry to hear about the I dont want to feelings, and the weight....I know when you are working on it and trying to lose it is hard to see the scale going the wrong way. Hope that the day will still be a good one! Most of my days are I don't want to days!

• Green Bay, Wisconsin
24 Mar
Thank you. I'm sorry most of your days are like that.

• Rupert, Idaho
24 Mar
@just4him
No problem, I know those days are no fun... And it is okay, just how my life is lately...I've been in a rut


• Daytona Beach, Florida
24 Mar
At some point, George and I will be headed out for the afternoon. I'm just working until then.


• Green Bay, Wisconsin
24 Mar
I think we all do at one point.

• Marion, Ohio
24 Mar
Hope you got motivated. Sometimes we need a do nothing day

• Green Bay, Wisconsin
25 Mar
Yes, I did. Just going out and taking care of business and shopping was enough to get me out of that frameset and into my happy mood.

• Wisbech, England
24 Mar
Hello there, Our weather was really mad here today, really calm, then it went black mega quick, the heavens opened and it was mega rain for about ten mins and then bright sky and unless you looked at the wet paths you wouldn't have known it had rained. So I can understand how your weather today is nice and you are meant to have snow tomorrow, weather goes bonkers sometimes. Hope you got going after posting this discussion, you will lose the weight, we can do it together, just keep hanging in there. Is your Foodshare a bit like our food bank? What is the six month report, how does that all work? Our church holds the food bank and it is open every Thursday for people to go and collect if they have the paperwork to do so. What are you watching on tv at the monent? Any good shows that I may be able to find on Netflix. What is Destination Love going to be about? We are all allowed to have sluggish days. Weekend tomorrow do you have any plans? Do you get to see your family at weekends? My husband has just gone to the train station to collect dd2 Have a relaxing weekend