Final Marks Submission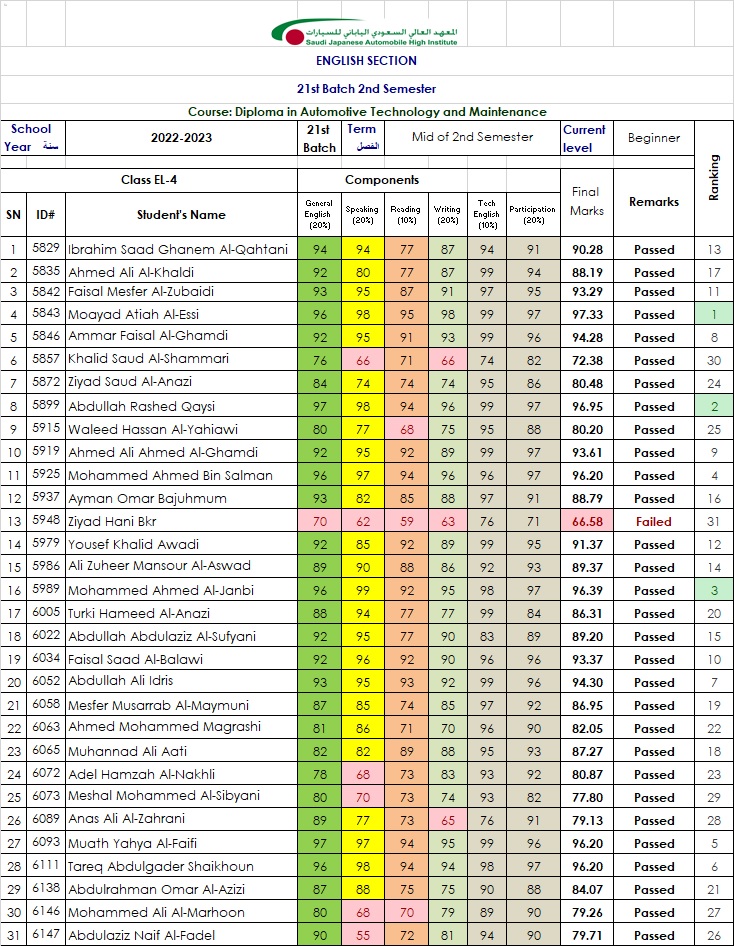 May 22, 2023 11:12pm CST
The Mid of 2nd Semester for 1st Year Level and Mid of 4th Semester for 2nd Year Level officially ended yesterday and also it was our due to submit all the Final Marks of all our students both levels. For my 1st year students only one failed amongst my 31 students. Actually that one trainee was terminated recently. So, that really doesn't count, which means all my 1st year level students have a passing marks. To tell the truth almost all of them really have a remarkable mark as you can see. However, for my 2nd year students 10 out of 22 failed. Phew at least one has been ticked in my to-do lsit.
4 responses

• United States
23 May
I'm sorry some of your students have failed. Will they be allowed to try again?

• United States
23 May
@Neil43
But they're good students so you won't mind, will you?

•
23 May
@DaddyEvil
I have always never minded. I don't know I just think I am the kindest and the most patient teacher. Hahaha!


• United States
23 May
Congratulations to you and your 1st year level students.

• Roseburg, Oregon
24 May
Your students are doing really good.

• Kenya
23 May
Is there anything that can be done for the failing students? Cause hEre we have them do a retest