How to control anger?

Indonesia
May 24, 2023 11:59am CST
We often see people who are angry, speak loudly and erratically. If the habit of anger is not quickly controlled, it will have a negative impact on physical health, decisions taken are irrational, and can damage friendships and brotherhood. So in your opinion. What's the right way to control anger?
7 responses

• Indonesia
25 May
I usually stay away from people who make me angry and keep quiet. Then after the anger subsided I would come back to him for a heart to heart talk.

•
24 May
I guess if someone feel angry, they should stop talking for awhile, and only start talking again when their mood has improved.

• United States
24 May
Usually, there is an underlying reason for someone being angry all the time. But if getting angry is just an occasional thing, I think we just need to stop, and maybe walk away from the situation for a little bit until we've calmed down. We should remember not to say anything we cannot take back. If the anger is a constant thing, that person needs to see a therapist. They'll destroy their lives if they don't change.

• Wheat Ridge, Colorado
24 May
Oh it is an absolute must to reduce anger..Anger can give people heart attacks. The right way is to move away from those who are angering you or the situation, job or whatever it is..cut it out of your life. Practice detachment.

•
24 May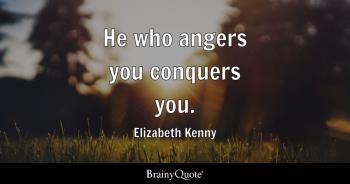 Everyone becomes angry at one time or another. But there are things one can do to help control it. 1. Take a deep breath and do not become tense. 2. Remind yourself that you can't take back what you say. Will you regret it later? 3. Sometimes it best to avoid an argument and cool off first. Walking away rather than being confrontational at times is the best course of action.


• United Kingdom
25 May
I get scared when people get angry because some of them can be really nasty. Some people get angry over very small things that do not seem important to me and then I wonder if that person has a personality problem.