Waking Up At 4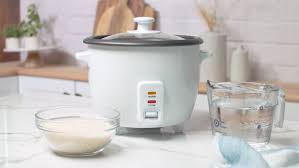 May 26, 2023 9:21pm CST
I woke up at 4 o'clock today from a strange dream, which I can't really remember. There are dreams like these upon waking up you just can't remember. I just thought that because there are things you need to get over with make you have that REM when you are asleep. How about you, guys? I immediately checked my phone (as my boyfriend is really the first thing in my mind and usually my waking time is his prepping time for work), which automatic when waking up aside from the fact that I use my alarm clock in the phone. What's the first thing you do when you wake up? Do you also set your alarm clock in the phone? So, I got up and thought of something to do. I cooked rice and planned to just heat the chicken tinola I cooked last night because I think I still have more than half left of it yesterday after dinner. Then, sat at my desk to do some stuff with my computer., of course like myLot and other stuff. I also have a WhatsApp message from a dart client asking for a certain item I am selling. So, there I already have a little business in the making as early at 4. I hope I am able to close this deal before the end of the day. Later today, aside from the regular workout, I am planning to visit my dissertation and really I have to get it over with the soonest possible time. But you know what, my housemate even woke up much earlier than I did because I already heard his voice talking to strangers in Bigo Live app. Gee! The usual reason why my internet pretty slow. Bigo Live eats up so much of the bandwidth.
7 responses

• United States
27 May
It's extremely rare that I remember any dreams I have. I know I have them, everybody does but they don't linger long enough to register with my mind.




• Roseburg, Oregon
27 May
I have strange dreams all the time. I hope you do good and sell something. Enjoy the rest of your day.

• Lake Charles, Louisiana
27 May
The first thing that I do when I wake up in the morning is go outside and pick up the plates where the cats eat their dinner and then pickup the garbage inside of the house to place it outside of in the trash before getting ready to work on the computer to share good news stories on this site.


• Lake Charles, Louisiana
27 May
@Neil43
I am sorry I cannot show the cats since I do not have the methods of uploading images from my computer here.


• United States
27 May
I have strange and vivid dreams. I usually remember them. I'm usually up all night because I can't sleep. I'm retired now so I don't have to worry about being tired. Have a good weekend.


• United States
28 May
@Neil43
I retired on Disability at 62. I get Social Security and a pension.


• Kisumu, Kenya
27 May
I also don't usually remember my dreams

• Wheat Ridge, Colorado
27 May
Sorry that guy woke you up so early.