What's the first thing you do when you wake up?

Romania
December 3, 2006 4:48am CST
Eat,brush teeth,watch TV..what is your morning routine?
8 responses

• Singapore
3 Dec 06
brushing of teeth is a must. then it's checking my emails. then off to shower. and finally.. breakfast. it's pretty much the same every morning.

• India
3 Dec 06
Well there s a picture of God next to my bed....so I get up and pray..Its actually an old Indian custom that you get up and look at the face of GOD before anyone else's and your day will be good...

• Portugal
7 Dec 06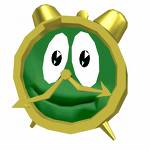 The first thin I do when I wake up is to look at my alarm clock and say to it "I hate you"...lol Then I get up, have a shower, get dressed, have some breakfast, wash my teeth, wake my kid up, get him dressed, give him breakfast, wash his teeth, comb his hair... and finally we're ready to leave home:)

• India
7 Dec 06
Brush Teeth ....And have bath

• United States
7 Dec 06
fix breakfast for the kids then wake them up and get them ready for school.

• Philippines
7 Dec 06
i kiss my hubby..thats the 1st thing i did every morning..


• Canada
3 Dec 06
I check my mylot earnings first thing:)+ and it is true:)+