If you joined the circus, what act would you most want to perform?

United States
6 responses

• United States
20 Dec 06
humm. Good question. I think a clown would be fun too!, I would also love to be the person that gets to do tricks with the elephants. Working with those giants would be awesome. And I love elephants so that would be even better!!!

• United States
19 Dec 06
I would want to do something with the elephants. I am fascinated with them. I have a huge collection of elephant things like stuffed animals and knick knacks.

• South Africa
19 Dec 06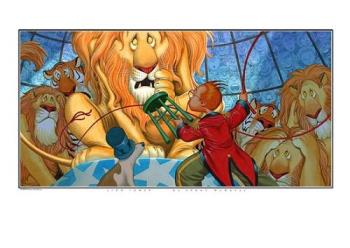 I would definately want to be the lion tamer... wait i Haven't been to the circus in at least a decade.... There are lion tamers right? I think that would be really cool to be able to communicate with such an amazing animal in a way that it listens to me:)

• India
6 Dec 06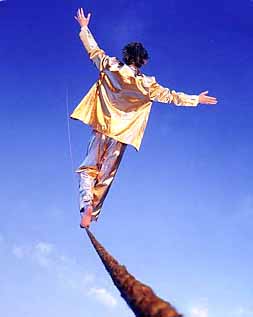 I would like to walk on a rope... i have been always fascinated by that act.. think how much balancing and practice is needed... and also imagine doing it with some bulky stuff in hands and before a big roaring audience.... that would be my dream act... and BTW i'm learning some magic tricks myself.... to entertain my friends....

• Romania
6 Dec 06
I would like to be a white tiger to make everyone in the public fear of me