Here's your useless fact of the day, Dec 10th 2006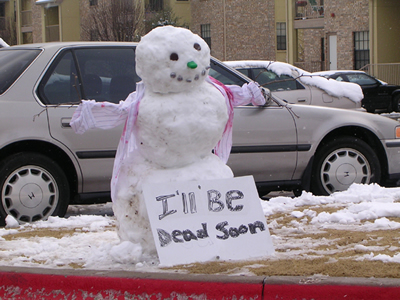 Canada
December 10, 2006 11:28am CST
"Useless mythical fact"Avoid people who talk to themselves. According to Ukrainian legend, that could indicate a dual soul and the second one doesn't die! Also watch out for the seventh son of a seventh son, a person born with a red caul (amniotic membrane covering the head), or a child born with teeth. A vampire can result if a cat or dog walks over a fresh grave, a bat flies over the corpse, or the person has died suddenly as a result of suicide or murder. Unfinished business can also cause a body to rise, as can inadequate burial rites, including a grave that is too shallow.
2 responses

• Manchester, England
4 Feb 07
I tend to value such useless pieces of knowledge far more than any other information that I store. The reference to people who talk to themselves is very amusing in this day and age, especially considering how many people appear to be talking to themselves due to bluetooth earpieces for their mobile phones.

• United States
10 Dec 06
Some of those are new useless facts, thanks for sharing. I will keep my cats and dogs out of the cemetary, just in case. I actually like the one about talking to yourself.