can blind people since birth see in their dreams?


Sweden
December 18, 2006 3:56am CST
i am just curious to know if there's a possibility for people who are blind since birth to see everything in their dreams. people who are not blind since birth and just got it through an accident or a disease can still use their imagination. therefore,they an still see clearly in their dreams. but how about those who are blind since birth?
2 responses

• Romania
26 Dec 06

I don't know the answer to this, i asked myself many times about this things, and i am happy with the answer which one of us gave above that people see even they are blind in the dreams. I feel a little sunshine for them. Good luck!

• Sweden
26 Dec 06
yes. me, too. atleast in dreams, they see things and feel it, too. it's as if they are not blind after all.

• Philippines
18 Dec 06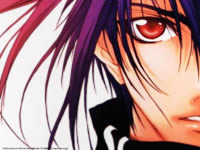 mental reasoning will never be blind, even if genetically inherited, or in the womb. they have similar eye movements, which is just supressed, the REM. rapid eye movements when we sleep and dream, ofcourse when we digest a knowledge in our brains, even if blind, have a vision within the mind. which scientist say, a vision accquired by learning from another senses substituting sight. example, they touch you and they can imagine and figure out what you look like, beautiful or plain shape.. touch an object to see its surface, roughness, smooth etc.. this registered knowledge are stored in a blind persons memory and in dreams are seen in a different visualization, therefore what they touch, hear, feel, taste are expressed although unexplained, they get conclusions of a different meaning from their relied reason of a certain picture of something present in or world.

• Sweden
18 Dec 06
thank you so much. it's good to know that atleast, they can see in their dreams.