The best way to introduce Jesus to children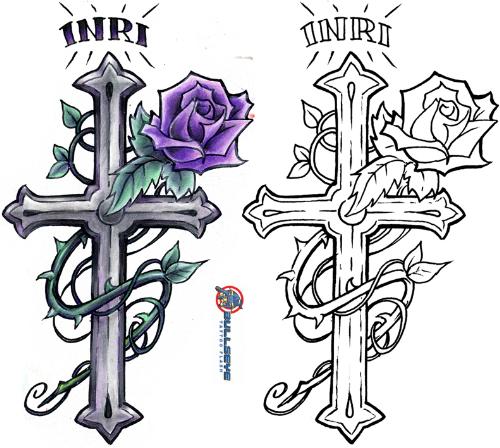 United States
December 22, 2006 2:35pm CST
I have two small children, one is four and the other is two. I know that right now they are protected by their ignorance, but soon they will be of age when, in order to get to heaven they will have to know God and Christ. I need to hear some ideas on how to introduce God and Christ to my children when the time is right. Thanks and Merry Christmas.
9 responses

• India
29 Dec 06
Well there are some simple ways of introducing GOD to children. Initially we can start by creating their dependence on GOD. For eg. We can tell them to ask (pray to)Jesus if they need of something. Then after a day or two you buy them that thing telling them that God has heard their prayer. This would encourage them to ask Jesus when ever thay are in need. Thus will create a dependence on HIM for many things.


• Philippines
30 Dec 06
let them read the bible.. or attend church every sunday with them.. guide them if you must.. cheers!

• United States
29 Dec 06
I read a lot of books to my children, prayed at dinner and before bed. You could take them to Sunday School and Vacation Bible School. The best way is by example. I love teaching children about Jesus. When my grand children hurt themselves I'll kiss it and tell them Jesus will heal it. Lol, last week my granddaughter who is 3 had a hang nail that was hurting her. I went to cut it off and she didn't want me to touch it so she said "Jesus healed it Grandma".

• United States
27 Dec 06
My children are 4 and 7 and they have been going to sunday school for the past year. They read (the older one) the Bible often, we say prayers before dinner and before bed. They need to learn about Jesus Christ and what he did for us as soon as possible. I read somewhere once that a woman asked a pastor when she should start teaching them and he said how old is he and she said 5, the pastor said it is 5 years too late. My children have been watching Veggie Tales since they were babies and listening to childrens memory bible verse songs. They have lots of stuff for kids.

• United States
27 Dec 06
Use childrens videos, like veggietales, cartoons, first bible books. As soon as they can speak it's time to teach them about the bible and about Jesus. You may be surprised that children will pick up on so much of the bible that they will soon be preaching to you. God speaks to children and teaches us through our children. God bless!

• Germany
27 Dec 06
Well, I'd say if you go to church and if you're christian your children will learn about Jesus Christ and about christianity by theirselfes, won't they? Church/the parish and christianity will be a natural part of their life and they'll find out about Jesus etc. soon enough. Plus I'm sure you read to them, don't you? If you read to them from a children's bible they'll learn about faith too... The only things you shouldn't do is forcing them to visit church or forcing them to pray or anything like that, because that'll rather make them turn away from faith. However, if they see that faith is good for you and that you like being a christian, they'll hopefully decide for the same way... Question: Isn't there anything like sunday school in the states? Won't they learn something about christian beliefs there too?

• India
22 Dec 06
the best way would be to let them be by themselves...i mean let them make their mistakes and then suffer...only after that can u bring in that element..otherwise they would not consider the knowledge worthy...