Does Music Have An Effect On People?

Romania
5 responses

• Romania
26 Dec 06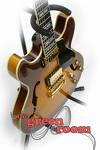 Yes sure the music has an effect on the people. It depends on what kind of music do you listen to usually. I like to listen to good music, relaxant one which make me feel comfortable. If you listen to a loud one full of bass and treble then you will feel as the rythm of the music. It depends on each person how it fells to listen. Good luck!

• United States
24 Dec 06
Ys I think it does, sad songs tend to make me sad but music with a good beat and word makes me "bob" along to it and lifts up my spirits

• India
23 Dec 06
yes music for sure have an effect on people...people listen to different types of songs according to their own choices.....the kind of music they opt for basically shows what kind of person he is....and also listening to music keeps the person free from the stress that he gets in the day to day life


•
23 Dec 06
music can both indicate someone mood and alter it. You can be sure that when someone is listening to really heavy loud music it is probably because they are angry, stressed or upset. while chilled out music is generlly listened to when your relaxed and happy. However a lot of people do also listen to relaxing music to try and relax themselves when upset so everything i said could ba a load of crap. Merry Christmas!