Motogp 2007 season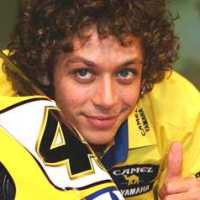 Indonesia
6 responses

• Indonesia
25 Jan 07
Wow, 2007 is the most challenges sesion for the racers. Rossi has to fight with so many good young racers such as Pedrosa, Hayden, and the Aussie racer.

• Italy
24 Jan 07
I think that Valentino Rossi will take his revenge and then we will switch to rallies (or formula 1)

• Indonesia
12 Mar 07
It is a hard competition, I think all of the riders have a chance to be the winner of this season. There are so many good riders, Rossi, Hayden, Pedrosa, etc

• Italy
12 Mar 07
Eh eh eh eh, here in Italy Valentino Rossi is considered a real celebrity, and I have to admit that he deserves it. Yes, he's still going to run for motogp, and even if in the first race he arrived the second, I think he'll win this motogp too. But I think that he won't run for motogp in future, he tested a "Ferrari" and so I think that his future is in the "Formula 1".

• Australia
24 Mar 07
I truly hope that Valentino Rossi will win this year. I think he is a living legend, I have been a fan for 10 years now. I am sure he will do everything in his power to win this season. But the other riders are very competitive. I think Casey Stoner will be a big contender for the title and maybe Dani Pedrosa.