What are the top 5 things that you're afraid of?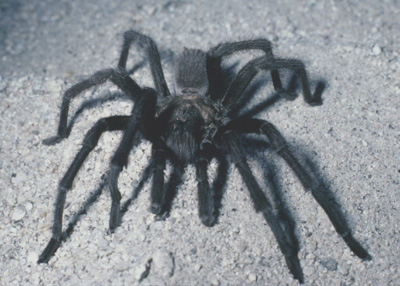 Malaysia
January 3, 2007 1:21pm CST
Mine are: ==Heights== I've tried to conquer this fear of mine several ways. I bungee jumped off of one of those cranes after imbibing quite a large amount of illicit substances and remember almost none of it other than the bruising along my inner thighs the next day, left by the harnesses. I've allowed friends to hang me off the end of the Ventura Pier by my ankles on a dare. Still, the fear remains. I can even be far away from a ledge and still get that gnarly tingle in my feet to accompany the racing of my heart. ==Being trapped in a crowd== I've been known to walk off, ditching my friends while at theme parks in an attempt to find a bubble of space. I can barely tolerate shopping at the mall near Xmas because of all the people inside and cars in the parking lots. Every time I hit a new bar that I'm unfamiliar with, I show up early and scope out emergency exits and then find a spot where I can have my back to the wall and all other people surrounding in front of me where I can see them. I will hyper-ventilate and more or less "flip out" if my personal bubble of space is invaded. ==Spiders== I don't have a straight out phobia of them. I can look at pictures and I've even been known to kill a few as long as I have a long stick with which to smash them with. But I don't want spiders to come anywhere near me or - Awesome forbid - touch me in any way. They're like the insect equivalent of feet as far as I'm concerned. ==Drowning== Funny one to be afraid of considering that I live on the coast and go to the beach on a semi-regular basis. I can even go swimming in pools and do OK. I just get weird in large areas of water after I was a little kid and almost got sucked in by the undertow. Ever since then my heart rate has gone wacko when I look down into the water off of a bridge or pier. ==Garden Gnomes== Yeah... I just... can't....*shudder* So, I showed you mine, now it's your turn to show me yours.
7 responses


• United States
4 Jan 07
I'm scared of getting old, not much I can do about that. I'm scared of Armageddon, not much I can do about that either. I'm also scared of wild animals, but fortunately the wildest animals in these parts are a very rare coyote once in a while. I've never admitted this before, but I'm afraid of being alone when I do get old...my husband is 13 years older than me and not very healthy and I'm not sure I can depend on my stepsons a lot once he's gone. It's not that boys don't love me, they have real mothers too.

• Hyderabad, India
4 Jan 07
if i make a mistake god heights selfish people cockroaches

•
3 Jan 07
I dont like cockroaches.They give me the creepy crawlies when they started to running around on the floor. I will say YIKES!

•
3 Jan 07
This thread has made me realise I haven't even got the sense to be afraid of stuff I should be afraid of. No I can't name one actual fear. That doesn't make me a volunteer lol

• Canada
3 Jan 07
Not in any particular order but I'd have to say snakes, spiders, heights, not being able to breath (suffocating), and drowning.

• Australia
3 Jan 07
my fears are heights: i also tried to do something about it as a kid well mum did but it has not stopped my illogical fear of heights (she got me to walk the stairs to the first floor of the eiffel tower - bad bad bad) spiders: i, like you, can see them (from a distance and do not have a huge fear but i hate creepy crawlies and spiders top the list...i even got my neighbour to come and remove a big huntsman from my house a while ago...the smaller ones i can kill myself or remove though. the dark: ive always had some form of fear of the dark, it has not been quite so bad as ive gotten older but if im not familiar with a place i still have a fear of it. its more the fear of not seeing whats there i guess and what could be coming. knives: i have a fear of knives when in the hands of someone else, even a close friend i trust as i had a knife thrown at me by my ex years ago and i developed this fear... i also have an unhealthy fear of people who look a little unsavoury...since my holdups at work a few years ago, someone can reach for their wallet sometimes and i get the wave of fear go through me as i worry if they are going to hold up the place im in.....i also hate that i judge people by their looks and ones who dont look that innocent i can get a little stressed about...also when someone yells or gets aggressive or violent i have fear go through me - a cause of having an abusive ex....