Hot Aussie Weather Kills 2yr old Girl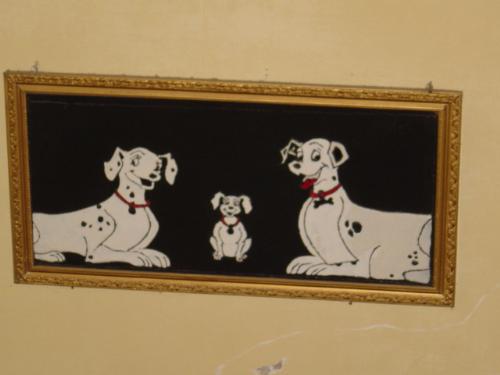 Australia
January 3, 2007 3:33pm CST
How sad. a little girl died here in Australia yesterday from being left in the car in the hot Aussie Weather. The mum said she must of climbed in the car after the mother had gotten the shopping out and somehow the car door blew shut with her child still in it. Police said she would have been in the car for a long period of time. Why didnt the mum notice that her daughter wasn't arround?
8 responses

• Australia
3 Jan 07
this was just horrid. my hubby and i dont have kids yet but were trying to work out how on earth could you miss your child for the period of time it would have taken for her to go into cardiac arrest? Im no saint but gee wiz, what the hell was the mother doing? There is sure to be huge police investigation and im sure that there will be neglegence charges laid, surely there would have to be??

• Australia
3 Jan 07
That is disgraceful! Who wouldn't notice a 2yr old around? They make a lot of noise (unless sleeping)and get into everything. Hope she enjoyed her shopping. I wouldn't leave my CDs in the car on a hot day, let alone my daughter!


• Australia
5 Jan 07
It is a really sad situation. I also heard this on the news today. I'm sure the Mum isoing through a living hell. I don't really want to judge her as I have three young kids and I know sometimes I think my five year old is with the nine year old and he ends up being somewhere completely diffeent. (usually getting into some kind of trouble). My heart goes out to the little girl's family.


• Canada
3 Jan 07
Oh please!! How can she be so stupid? She should have shut and locked the doors right away. And why would the mother leave her daughter alone, even for a minute? In this day and age, children are abducted in less time than it takes to walk 10 steps. I hope she rots in jail for murdering her innocent child.

• New Zealand
3 Jan 07
OMG!! Thats Horrific!!! You would think that she would be watching her daughter's every move! especially while shopping! There was a couple here in NZ who got done for Manslaughter/Child abuse.. They had left their Baby in the Car in the Hot sun for over 2 hours with the windows shut.. They were JUST outside the car drinking.. Bl
@rdy
shocking I tell ya!

• United States
5 Jan 07
This happens quite often here in the USa. A mothere is only going to be gone jusy a min but time flies. Another left herchild in the car as she was working and had no one to watch the child, a father forgot he had the baby to drop off at the child care.and the list goes on. These things are horendious. Most are just stupid mistakes but those mistakes cost a life. be more diligent